Lost and Damaged: From Climate COP to Biodiversity COP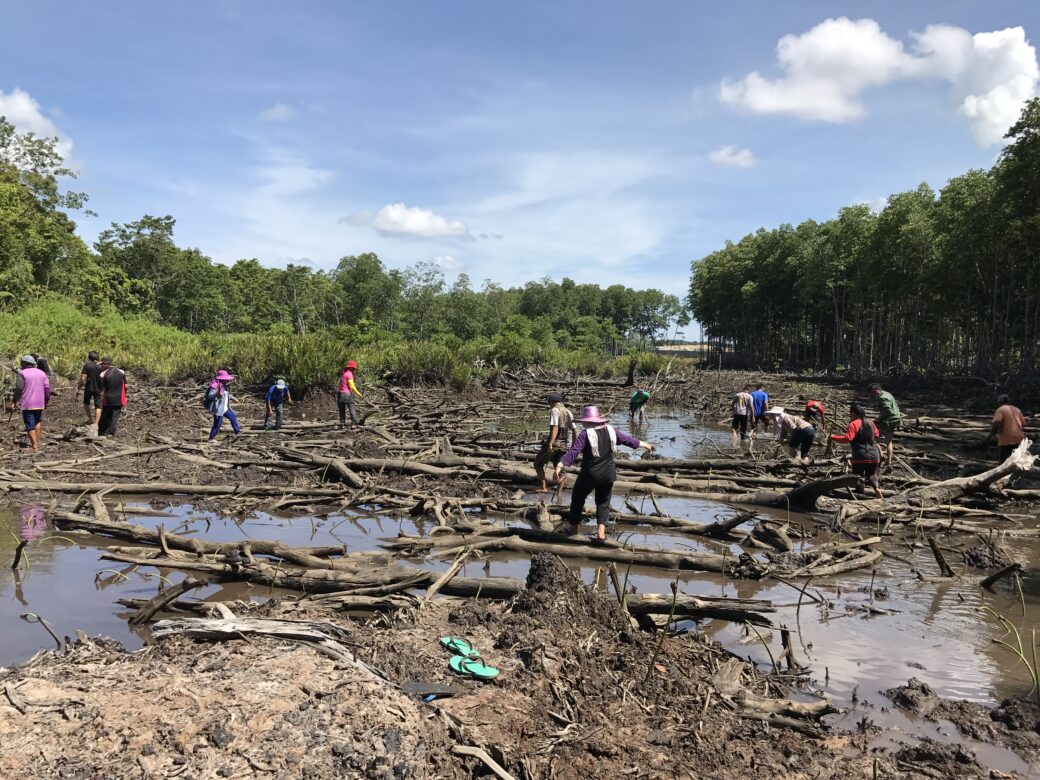 By Souparna Lahiri
This year's UN Climate Conference, hyped as the "Implementation COP" where world leaders were to finally turn words into action, failed to take off in Sharm El Sheikh. The last-minute agreement on a proposed funding mechanism for loss and damage and a 'ready to operationalise' text for Article 6.8 on non-market approaches were all that could be salvaged. While these two gains should be celebrated, COP27 also emerged—like many climate conferences before it and as two-week long civil society protests showed—as a COP of false solutions, with carbon markets clinging to the climate solution bandwagon and an ever-increasing number of fossil fuel industry lobbyists polluting climate conversations inside the negotiation rooms. Across governments, in both the Global North and South, it's the corporations that dominate climate policymaking.
Fast forward two weeks to Montreal, and the UN Biodiversity Conference (COP15) is set to open on December 7 with negotiations aimed at reaching a consensus on a Global Biodiversity Framework (GBF) to guide global policy on biodiversity conservation for the coming decades. Climate change and biodiversity loss are intertwined crises that require immediate action to heal Mother Earth. But both face the same foreboding scenario.
Since the CBD was launched at the Earth Summit in 1992, governments have repeatedly failed to achieve its goals. Discourse continually fails to move beyond the north-south divide, finance obligations and pledges remain unfulfilled, and negotiations remain mired in dishing out false solutions, while the fossil fuel industry, the mining giants and the agribusiness lobby—all responsible for climate change and biodiversity loss—merrily make incursions into global policymaking.
Science remains beholden to the power relations of global climate governance and corporate contagion. 
While the world is seeking real solutions to the climate crisis and biodiversity loss, the negotiating texts at the UN climate and biodiversity conferences are replete with carbon credits, carbon removals, net zero, net gain or loss, and Nature-positive or Nature-based Solutions (NbS), and not the ways and means to actually reduce carbon emissions or halt biodiversity loss.
This false solution morass includes the conservation lobby over-emphasising the potential of forest carbon offsets, biodiversity offsets, and REDD+, and bolstering exclusive and violent fortress-style conservation measures through the expansion of protected areas while refusing to operationalise human rights, including gender rights and the rights of Indigenous Peoples and vulnerable communities.
Time is ticking; we are reaching a tipping point. Climate change and biodiversity loss require immediate mitigation. Global policymaking and multilateral agreements like the CBD and the UNFCCC must be led by clear-eyed science. They must also recognise the role of rights-holders, including women in all their diversity and Indigenous Peoples. For the necessary, systemic transformation to real solutions, policies must recognise the governance and the traditional practices, knowledge and wisdom of these rights-holder communities. Governments cannot fail us anymore. The multilateral fora and the COPs have to take real and genuine steps to halt and resolve this crisis and redeem their long-lost commitment.