New GFC Magazine: Forest Cover No. 50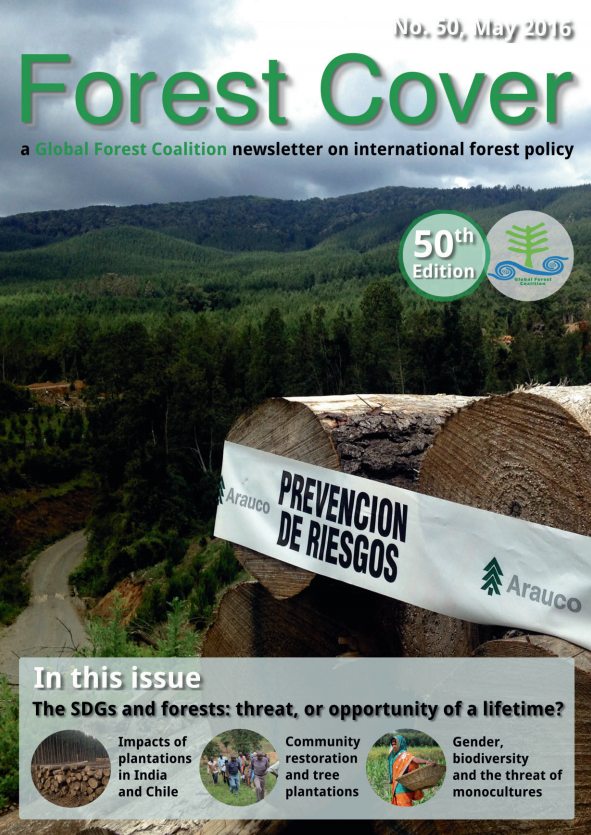 In this 50th edition of Forest Cover we review the ongoing tension between industrial-scale monoculture plantations and community forest management, considering the impacts of the former on communities in India and Chile, and on women in general, and the biodiversity that they all rely upon.
We look at the way in which these tensions are preventing the implementation of existing legislation relating to community forest management in India, and a successful example of community restoration of ancient oak woodland in Ireland.
Finally we consider the urgent need for the forthcoming UN Environment Assembly 2 to promote policy coherence on environmental matters, in light of the recent business-driven inter-forum fight over the date by which deforestation needs to be halted.
You can download the print version or read the articles individually below. To subscribe to the newsletter, please write to gfc@globalforestcoalition.org
Download the print version (web quality) or (low resolution PDF)