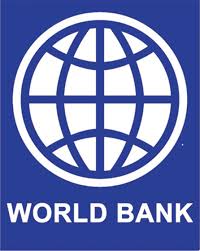 Press release: Friends of the Earth International, Global Forest Coalition, Urgewald, Rights Action, Rettet den Regenwald/Rainforest Rescue, Global Justice Ecology Project, Biofuelwatch
19th March 2013 – International NGOs have condemned a statement by the World Bank's International Finance Corporation (IFC) [1] which defends the record of a Honduran palm oil company, Grupo Dinant, which is implicated in dozens of murders as well as other human rights abuses.  The IFC statement explicitly admits to supporting training for the company's armed security guards.  A World Bank Ombudsman [2] is currently investigating an IFC loan of $30 million for Grupo Dinant which was approved in 2009, at least half of which has already been disbursed. This month, an Open Letter by 17 NGOs [3] and an international petition signed by over 63,000 people [4] have protested the loan and called on the World Bank to immediately cease their support for Grupo Dinant. Read more »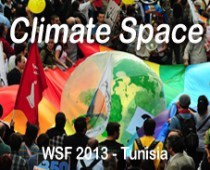 Updated! Climate Space – World Social Forum – Tunis March 26-30/ 2013
Rethinking strategies to fight for our future
The 2013 World Social Forum will be held this March 26-30 in Tunisia, where only 2 years ago, a revolution began and resulted into a historic change that created a ripple effect in the region. Now Tunisia is an inspiration to movement, both old and new, across the globe.
Click here to read the Open Call to join the Climate Space at the World Social Forum in Tunis, including a full program.
Eleven International NGO´s file complaint to UN Human Rights Council about Stora Enso's land acquisitions. UN Global Compact requires Stora Enso to respond to allegations by 11 April.
Human rights violations in connection to Stora Enso's eucalyptus plantations and planned cardboard factory in Guangxi have prompted a group of international and Finnish NGO's to instigate a complaint to the United Nations. The complaint to the UN Human Rights Council, filed under the 1503 procedure today, is endorsed by Friends of the Earth International, Global Forest Coalition, World Rainforest Movement and eight other networks and organisations. The complaint has also been signed by the director of Red Forest Hotel, the documentary film which documented human rights violations linked to Stora Enso operations in Guangxi. Read more »