Stolen land and fading forests in Chile: New report on conflict plantations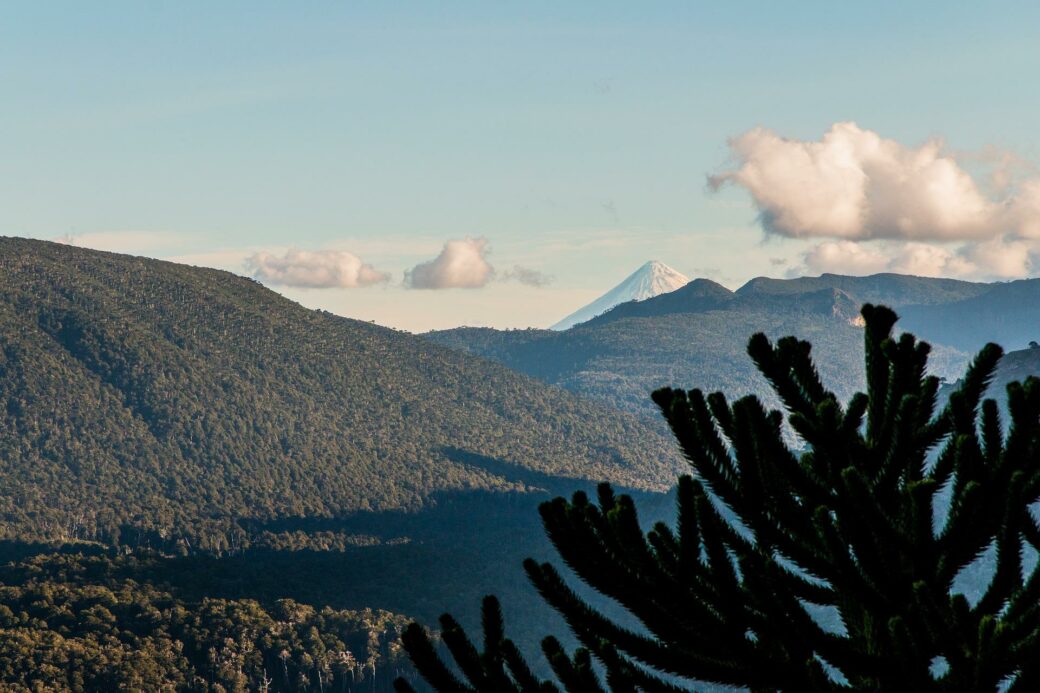 A new report from the Environmental Paper Network, GFC and Colectivo VientoSur reveals another case of "Conflict Plantations," this time in Chile. Read in English / leer en español
Chile's military police were recently sent back to garrison Araucania in Southern-central Chile, where the pulp and paper industry is embroiled in a longstanding conflict with the Mapuche Indigenous people. This is not a good sign. Last November, former President Piñera declared a state of emergency in the area, and a few days later, two members of the Mapuche community were killed by the military police, once again showing that exceptional measures only increased mistrust and violence in a longstanding conflict.
The conflict over the land began in 1974, when forestry companies, supported by the military dictatorship, took the Indigenous land to develop plantations. On these plantations, heavily subsidized by the military junta, two of these companies built the current pulp and paper conglomerates, Celulosa Arauco and CMPC.
In the same decades, vast expanses of natural forests were converted into plantations. Timber plantations expanded by a factor of ten between 1975 and 2007 and now occupy almost half (43%) of the Southern-central Chilean landscape. Meanwhile, natural forests shrunk. For example, in the Nahuelbuta Mountain Range between the Bio Bío and Araucanía regions, in the 25 years between 1986 and 2011, one third of natural forests were replaced by timber monocultures.
The return of democracy in Chile did not remedy the damage: natural forests have not been restored, nor have stolen lands been returned to their traditional owners. On the contrary, large-scale plantations have continued to expand and put pressure on surrounding habitats.
Their intensive consumption of water by pulpwood plantations has depleted the water table and this, in conjunction with climate change, is causing a wave of drought and forest fires that directly threatens the remaining natural forests, as well as the global climate.
Indigenous communities tried to reclaim their traditional lands, but they encountered violence and criminalisation that grew into an escalation of protests and repression.
All these impacts, and the needed steps towards solutions, have been documented in a paper released by EPN together with Colectivo Viento Sur and Global Forest Coalition: Stolen land and fading forests in Chile. The report is Chapter 3 in a global investigative report series by EPN entitled, Conflict Plantations.
In his address to the nation, the new President Boric said "We know that the restitution of lands is one of the demands most felt by Indigenous peoples. (…) We are designing, with responsibility, a proposal that allows us to resolve this situation and that involves all actors in the area." This is an unprecedented recognition of the real roots of the conflicts in the Araucania region, and a major step in the right direction, but the conflict in the region is festering, and there is no time to waste.
We call on the pulp & paper industry (Arauco, CMPC) to survey all the land that has been to local communities, in an inclusive and transparent mapping process, and a comprehensive and equally inclusive and transparent restitution programme. We also call to reduce and de-intensify plantations in order to minimize the impact on the water table and to restore the impacted natural ecosystems through the participation of local organizations in planning, management, and monitoring.
We call on the Republic of Chile to swiftly and consistently uphold and secure Indigenous communities' rights to their ancestral lands, even if they have been stolen decades ago, and to protect the country's natural forests from irresponsible land uses.
Find the full report here: Conflict Plantations Chapter 3: Stolen land and fading forests in Chile available in Spanish too.
Source: EPN