The Mpumalanga Environmental Youth Network meets with WWFSA and WESSA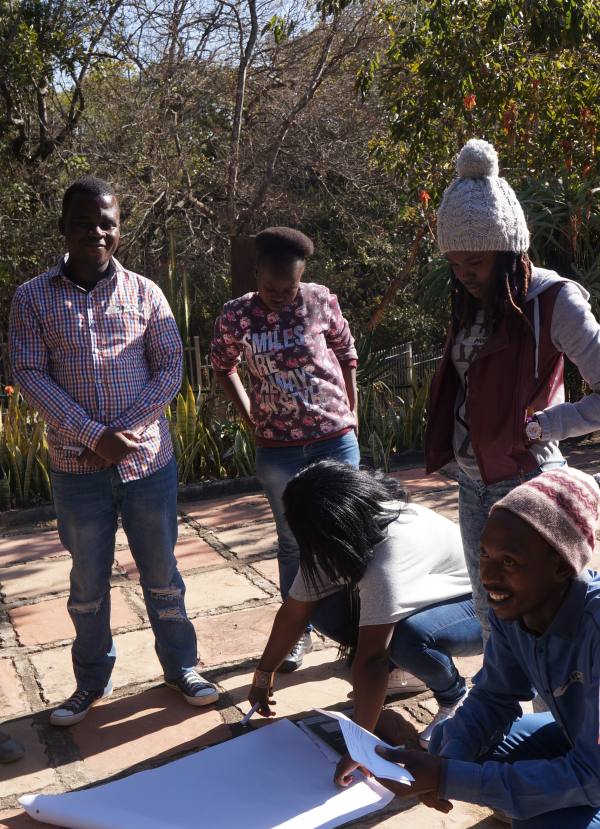 by the Mpumalanga Environmental Youth Network (MEYN)*
Spirits were high as the meeting of MEYN was adjourned at the Lowveld Botanical Gardens Education Centre on Saturday, 9 July 2016.
The event was conceived for the purpose of introducing the network to one or two influential Civil Society environmental groups. MEYN, which consists of various Youth organisations, NPO's and other environmental organisations, were able to engage with stalwart environmental NGO's, the WWF and WESSA.
The day started with a reflection on past events, organised by GeaSphere, which included two excursions where the impacts of Timber Plantations was explored, and a trip to eMalahleni (place of the coal), where members were able to see for themselves the deplorable conditions in which some communities live, due to coal and other mining activities. This was an opportunity for all present to process these experiences, and make future plans for dealing with the environmental challenges into which these excursions provided insight.
A new committee was elected and approved. With a group motivated young people at the helm, some innovative and efficacious action has already taken place – some immediately after the meeting was adjourned at 16h00 that afternoon! Members made a few pickets messaging the burning issues that the network is concerned with – and under the banner of #10 Minutes Awareness, they spread the message to passing traffic outside the Grove shopping centre. We look forward to the network being represented like this at sites all over the province.
With fresh vision and a new commitment to the cause of protecting our natural resources, the young faces around the table shone with drive and determination as the foundations were put in place for the future activities of the organisation.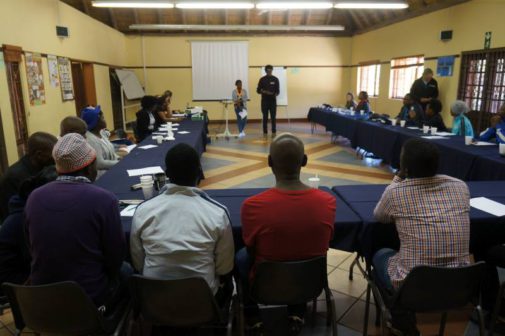 The presence of Matthews Hlabane , director of SAGRC (The Southern African Green Revolutionary Council) and Philip Owen, founder and director of GeaSphere, provided mentorship and they will continue to guide and support the network. Their long experience and invaluable insight is highly prized by the new leaders and the network as a whole.
Ricky Pott, chairperson of WESSA (Wildlife and Environmental Society of South Africa), Mpumalanga, gave an historical overview of the work of that organisation, which are responsible for the establishment of the first and most famous conservation sites in the country. With patience and wisdom, he answered the questions of the participants, and generously suggested some much needed possibilities for future partnership opportunities.
Miss Sam Mnguni, from WWFSA, was a powerhouse and a veritable treasury of information. She dedicated her Saturday afternoon to the network, and used her knowledge and experience masterfully as she disseminated advice and information about the wide ranging work of the WWF. Some of the resources of the WWFSA were made available for the use of the network in the future, including the use of their extensive networks for the purposes of spreading the word about the work of MEYN. Her presence at the event could not have been more helpful and important, and the organisers expressed their gratitude and respect for her contribution.
*the Mpumalanga Environmental Youth Network (MEYN) is a group of youth working closely with Geasphere, member of GFC in South Africa