GFC Annual Report 2019: Forest protection through rights-based action and advocacy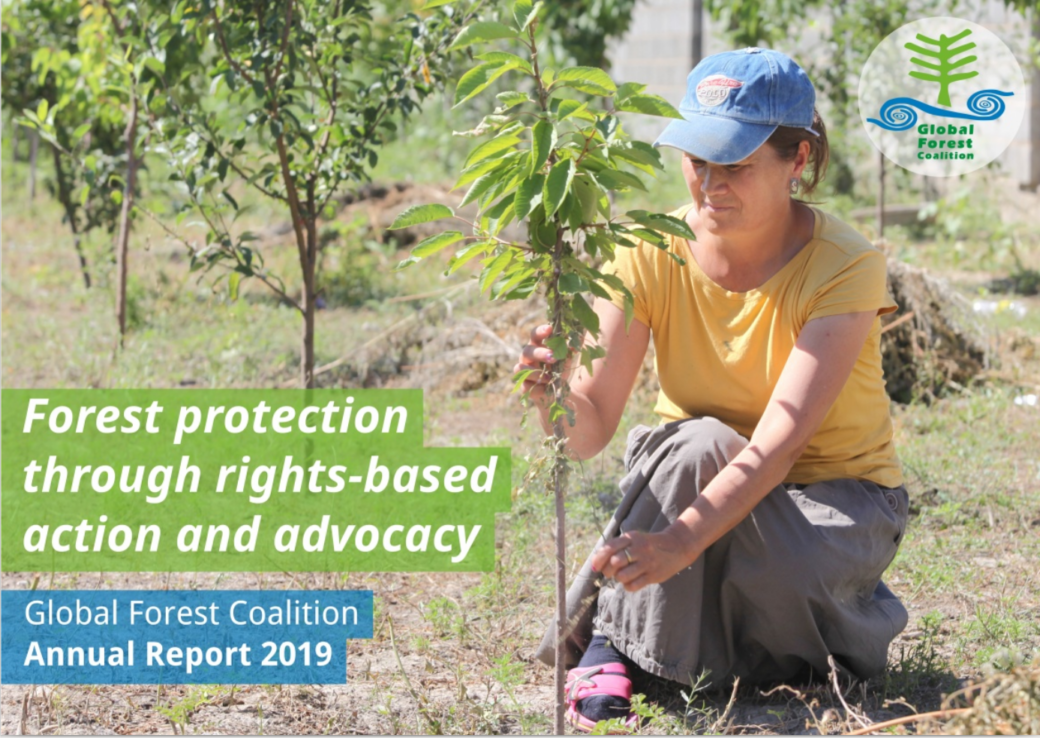 We are pleased to share with you a summary of the work performed by the Global Forest Coalition in 2019. This Annual Report describes the key moments and achievements of our campaigns over what was another busy year for GFC and our members.
As described throughout the report, GFC's key moments in 2019 came in March in Lomé, Togo, during a West African skill-share on gender-responsive forest conservation, and in December in Santiago de Chile, during the People's Summit and Chilean popular uprising. Being able to bring our member groups and partners together is a great privilege and, be it in person or virtually, we are extremely grateful for the time and enthusiasm that participants dedicate to GFC events. The experience and collaborative spirit that they contribute is what drives the coalition forward.
Despite the reality of ever-worsening climate, biodiversity and social crises, including the current COVID-19 pandemic, the vital work that our members engage in serves as an important reminder that transformational change through collective struggle is the only clear path towards forest protection, planetary and human health and respect for the rights, knowledge and practices of forest peoples.
Download the Annual Report: Web quality (4.3MB) / Low resolution (1MB)