Agents, Assumptions and Motivations Behind REDD+: Creating an International Forest Regime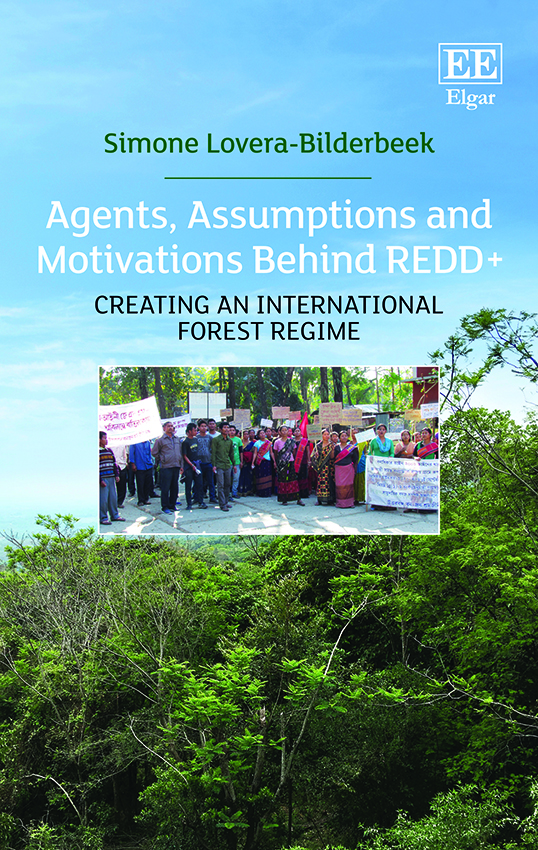 Simone Lovera-Bilderbeek, Global Forest Coalition, Asunción, Paraguay
It was hoped that by paying forest dependent peoples and countries for their "service" of conserving their forests, REDD+ would lead to a reduction in deforestation greenhouse gases. The complexities have, however, left some ambiguities. It was never agreed who would pay for the program, and it has been criticized as ignoring the root causes of forest loss. Considering the motivations of those who promoted REDD+ this book proposes remedies to its shortfalls and recommends more efficient, equitable and effective conservation policies.
Describing REDD+ from an agency perspective, this book provides a first-hand account of how individuals and institutions influenced international negotiations. It offers a comparative analysis of REDD+ as a forest conservation regime and of the way it was incorporated into the 2015 Paris Agreement. In doing so, this book shows how contextual inequalities and power imbalances can result in international regimes which favor the economically powerful, and proposes providing greater roles for the assumed beneficiaries of environmental agreements in negotiations.
This is an excellent introduction to REDD+, its background and execution, and will be a vital resource for students of international environmental governance, as well as for academics and researchers working on REDD+, forest policy and international governance in general.
Jan 2019 c 304 pp Hardback 978 1 78811 912 2 c £90.00 (UK/RoW) / c $135.00 (N/S America)
Available as an eBook  •  Available on Elgaronline
TO PLACE AN ORDER
Go to: www.e-elgar.com
UK/ROW ORDERS
Email: sales@e-elgar.co.uk
N/S AMERICA ORDERS
Email: elgarsales@e-elgar.com