Agents, hypothèses et motivations de la REDD +: créer un régime forestier international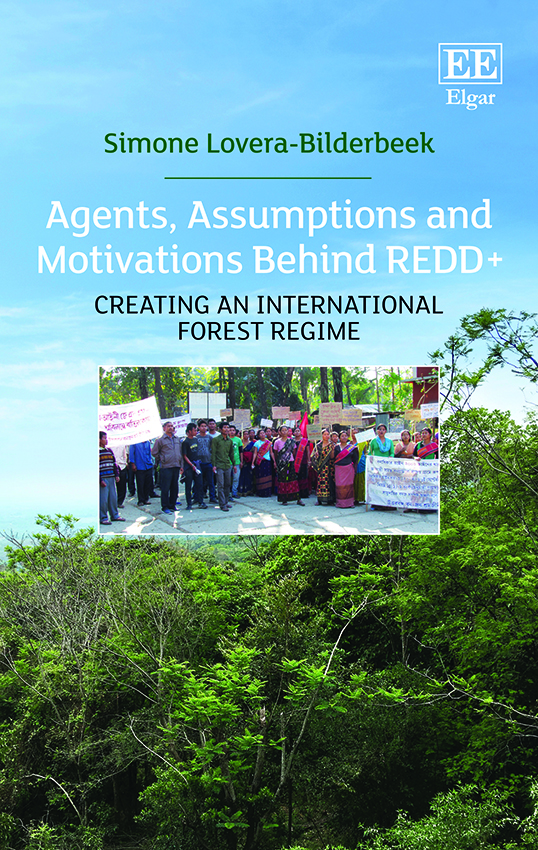 Simone Lovera-Bilderbeek, Coalition mondiale des forêts, Asunción, Paraguay
Il était espéré qu'en indemnisant les peuples et les pays dépendants des forêts pour leur «service» de conserver les forêts, la REDD + entraînerait une réduction des gaz à effet de serre causées par la déforestation. Toutefois, les complications ont laissé subsister quelques ambiguïtés. Il n'a jamais été stipulé quelle entité subventionnerait le programme, qui a d'ailleurs été critiqué pour avoir ignoré les causes profondes de la déforestation. Considérant les motivations de ceux qui encouragent la REDD+, cet ouvrage propose des solutions à ses lacunes et recommande des politiques de conservation plus optimales, équitables et effectives.
Continuez à lire en anglaise…
Describing REDD+ from an agency perspective, this book provides a first-hand account of how individuals and institutions influenced international negotiations. It offers a comparative analysis of REDD+ as a forest conservation regime and of the way it was incorporated into the 2015 Paris Agreement. In doing so, this book shows how contextual inequalities and power imbalances can result in international regimes which favor the economically powerful, and proposes providing greater roles for the assumed beneficiaries of environmental agreements in negotiations.
This is an excellent introduction to REDD+, its background and execution, and will be a vital resource for students of international environmental governance, as well as for academics and researchers working on REDD+, forest policy and international governance in general.
Jan 2019 c 304 pp Hardback 978 1 78811 912 2 c £90.00 (UK/RoW) / c $135.00 (N/S America)
Available as an eBook  •  Available on Elgaronline
TO PLACE AN ORDER
Go to: www.e-elgar.com
UK/ROW ORDERS
Email: sales@e-elgar.co.uk
N/S AMERICA ORDERS
Email: elgarsales@e-elgar.com