Agentes, supuestos y motivaciones detrás de REDD +: Creación de un régimen forestal internacional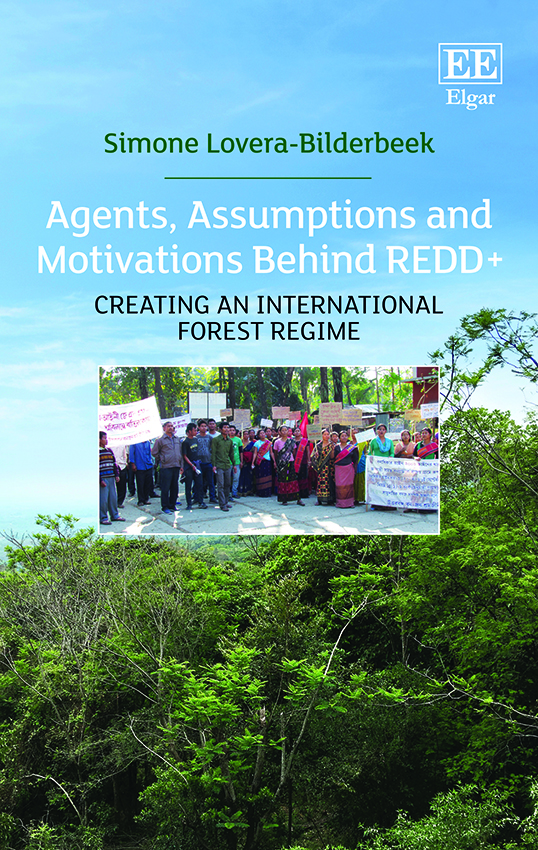 Simone Lovera-Bilderbeek, Coalición Mundial por los Bosques, Asunción, Paraguay
Se esperaba que al pagar a los pueblos y países dependientes de los bosques por el "servicio" de conservar sus bosques, REDD + conduciría a una reducción de los gases de efecto invernadero debido a la deforestación. Sin embargo, las complejidades han dejado algunas ambigüedades. Nunca se acordó quién pagaría por el programa, y ha sido criticado por ignorar las causas subyacentes de la pérdida de bosques. Teniendo en cuenta las motivaciones de quienes promovieron REDD +, este libro propone soluciones a sus deficiencias y recomienda políticas de conservación más eficientes, equitativas y efectivas.
Continuar leyendo en inglés …
Describing REDD+ from an agency perspective, this book provides a first-hand account of how individuals and institutions influenced international negotiations. It offers a comparative analysis of REDD+ as a forest conservation regime and of the way it was incorporated into the 2015 Paris Agreement. In doing so, this book shows how contextual inequalities and power imbalances can result in international regimes which favor the economically powerful, and proposes providing greater roles for the assumed beneficiaries of environmental agreements in negotiations.
This is an excellent introduction to REDD+, its background and execution, and will be a vital resource for students of international environmental governance, as well as for academics and researchers working on REDD+, forest policy and international governance in general.
Jan 2019 c 304 pp Hardback 978 1 78811 912 2 c £90.00 (UK/RoW) / c $135.00 (N/S America)
Available as an eBook  •  Available on Elgaronline
TO PLACE AN ORDER
Go to: www.e-elgar.com
UK/ROW ORDERS
Email: sales@e-elgar.co.uk
N/S AMERICA ORDERS
Email: elgarsales@e-elgar.com