41st issue of Forest Cover, the newsletter of the Global Forest Coalition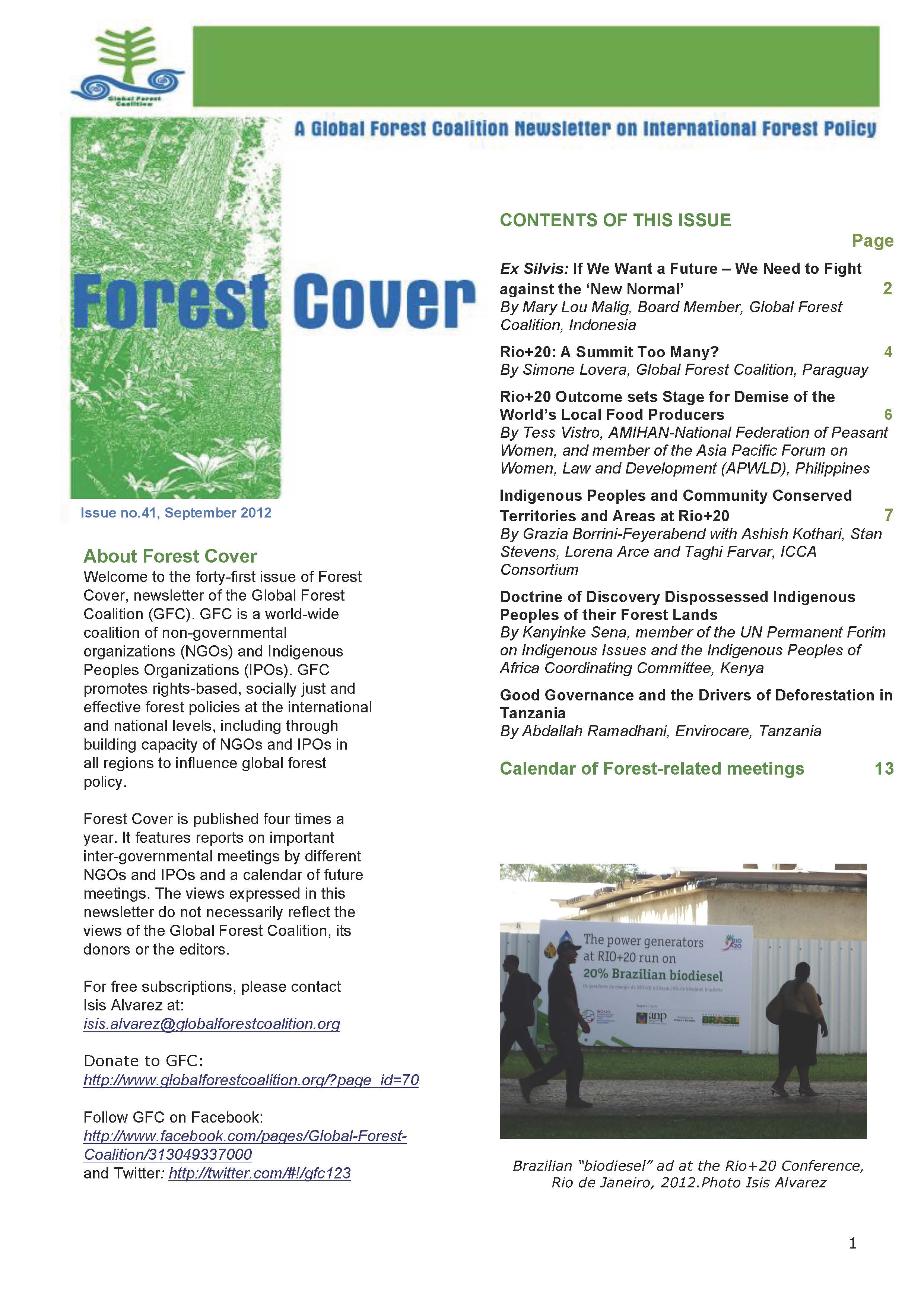 We present the 41st version of the Global Forest Coalition's newsletter in intergovernmental forest-related policy processes: Forest Cover no.41st. In this issue you will find: an interesting editorial on the current policies that add pressure to the current climate crises drawing on Rio+20 and its "Green Economy" and the latest climate talks in Bangkok . It also includes two analysis from different points of view from the latest Rio+20 Summit also known as the 'Earth Summit', 20 years later from the original in 1992; one analyses the 'usefulness' of the Rio+20 summit as well as addresses the alternative People's Summit, and the other analysis is given from an Indigenous perspective taking into consideration its Indigenous and Community Conserved Areas (ICCAs).
You will also find a report regarding the Doctrine of Discovery – as seen by Indigenous Peoples – which was discussed at the past Permanent Forum on Indigenous Issues held in New York in May, 2012. The closing report deals with the causes of increased deforestation activities in Tanzania and the need for effectively addressing them.
Forest Cover is now available in two languages: English / Spanish