UN Recognizes Meat Production's Impact on Deforestation and Land Grabbing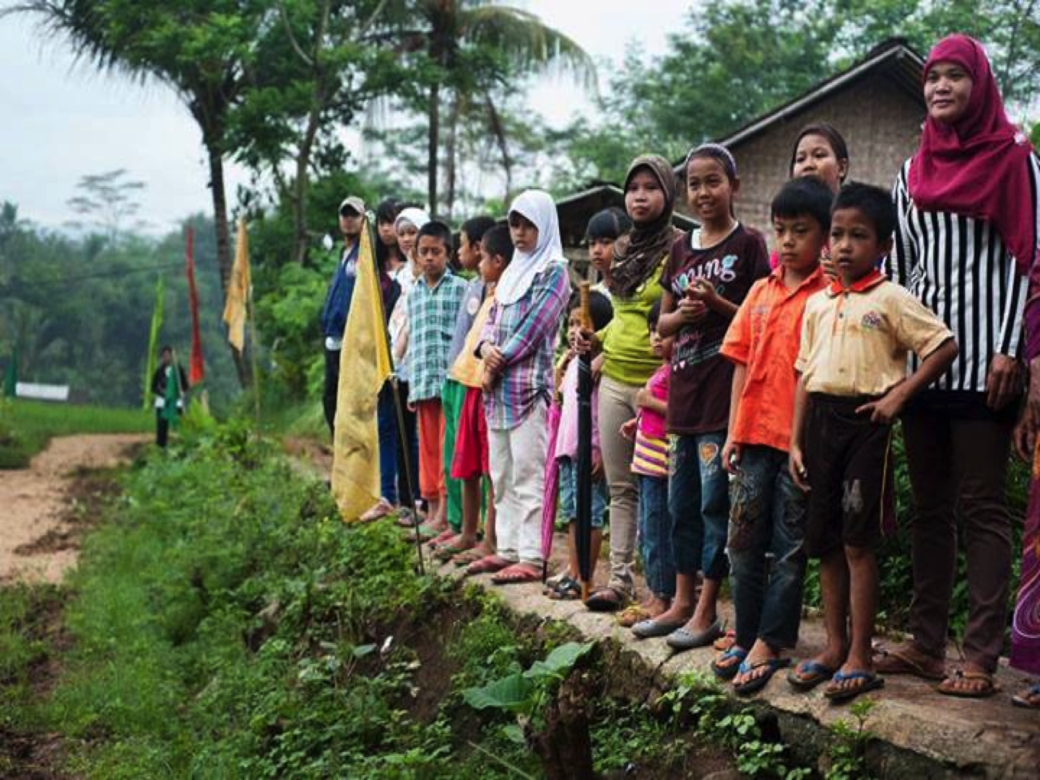 21 Oct  2016 : The United Nations Committee on Food Security (CFS) (1), adopted a set of recommendations at its annual meeting in Rome this week that emphasize the need to address the impacts of unsustainable meat and dairy production on deforestation, land grabbing, and food security.
These recommendations are welcomed by the Global Forest Coalition (2), and other civil society organizations that had advocated for them (3). They particularly welcomed recommendations related to the rights of women working in the livestock sector, which they say are possibly the strongest text on gender adopted by the CFS so far. The recommendation to recognize, protect and support pastoral systems was welcomed as well.
While positive in some respects, GFC deplores the contradictory nature of these recommendations as they fail to adequately address the impact of livestock production on climate change or human rights. "CFS's recommendations simply do not add up to meeting existing climate change commitments, which call for radical transformation of all sectors, especially the livestock sector," says Mary Lou Malig, coordinator of the GFC livestock campaign.
The livestock sector represents an estimated 14.5 % of global greenhouse gas emissions and forms a lead cause of deforestation (4). On World Food Day (5), Latin American participants at the Peoples' Assembly of the Monsanto Tribunal (6) called on European consumers to boycott Latin American beef, soy and other commodities associated with human rights' violations (7).
Activists note that due to increasing corporation influence, the CFS is failing to take a lead in addressing major threats to food security. A growing trend of public private partnerships and so-called blended finance instruments allow a rapid corporate take-over of public policy by creating financial dependencies on the private sector.
"Ambitious, concrete, and quantified measures will be necessary to limit the overconsumption of meat and other animal products by wealthy elites to halt deforestation and climate change. Such measures will also contribute to improved public health and better distribution of food. Unfortunately, corporate influence forced the CFS to take out some of these measures, as corporations profit from unsustainable livestock consumption," says Simone Lovera, director of GFC and forest campaigner of Sobrevivencia-Paraguay, who attended the CFS negotiations. Lovera also points to the recent trend of corporate mergers between industrial giants like Bayer and Monsanto, which the CFS failed to address in its plenary meeting. "Such mergers increase corporate concentration, and pose a significant threat to food security and sustainable agriculture in general," she says.
"An institution like CFS cannot pretend to defend the interests and livelihoods of women, small farmers and pastoralists while simultaneously promoting partnerships with the very agro-industries that destroy their lands and livelihoods." adds Ines Franceschelli, of Namoseke Monsanto and BASE-IS, who was one of the authors of a report on the impact of soy and cattle production on community conservation in Paraguay (8).
Notes
(1) The Committee on World Food Security (CFS) is the foremost international and intergovernmental platform for all stakeholders to work together to ensure food security and nutrition for all. http://www.fao.org/cfs/en/
(2) Global Forest Coalition is a worldwide coalition of almost 80 NGOs and Indigenous peoples' organizations from 53 different countries striving for rights-based, socially just forest conservation policies. Link: https://globalforestcoalition.org/media
(3) https://globalforestcoalition.org/campaigns/unsustainable-livestock-production/
(4) GFC has published a new briefing paper on unsustainable livestock, and will bring out a full report by November 2016: https://globalforestcoalition.org/meat-driver-deforestation-forests-communities-indigenous-peoples-victims-industrial-livestock-feedstock-industry/
(5) World Food Day is celebrated around the world on 16 October every year, the date of the founding of the Food and Agriculture Organization of the United Nations in 1945. The day is celebrated globally to show support for food security, agriculture and eradicating hunger. See http://www.fao.org/world-food-day/home/en/
(6) http://www.monsanto-tribunal.org
(7)http://www.biodiversidadla.org/Principal/Secciones/Documentos/Declaracion_Latinoamericana_en_la_Asamblea_de_los_Pueblos_en_la_Haya_en_el_marco_del_Tribunal_a_Monsanto
(8) The report on community conservation in Paraguay can be fond here: https://globalforestcoalition.org/wp-content/uploads/2015/09/2015-CCRI-PARAGUAY.pdf