Simone Lovera of Global Forest Coalition wins prestigious Forest Award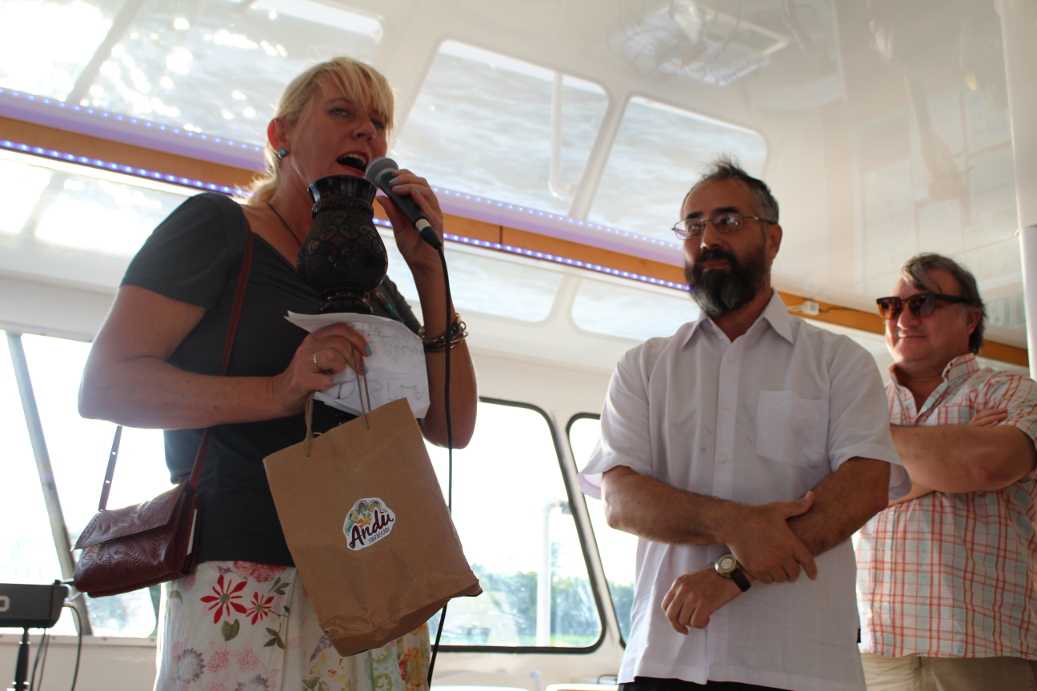 July 8: Simone Lovera, the Executive Director of the Global Forest Coalition (GFC) [1] won the 2018 Sandro Urushadze Award for her lifelong contribution to the defence of the world's forests and forest peoples. The award was given by Andrey Laletin of Friends of the Siberian Forests of Russia at GFCs Fostering Community Conservation: Second Conference that took place from 4-8 July in Montreal, Canada [2].
The Sandro Urushadze Award was established to honour the legacy of the distinguished ecologist, teacher and forest campaigner from Georgia by his father, Professor Tengiz Urushadze. The award was first established in 2015 and since then has been presented to two other forest defenders- the late Wally Menne of South Africa, and Andrey Laletin of Russia.
Simone Lovera has been a lifelong fighter for international forest policies to respect the rights of Indigenous Peoples and local communities, and to address root causes of forest loss. Lovera was a co-founder of the Global Forest Coalition. Before GFC, Lovera worked for various international environmental organizations like Friends of the Earth International, Sobrevivencia in Paraguay, International Union for Conservation of Nature.
Lovera is a graduate in international environmental law and focused her Phd on carbon markets and Reducing Emissions from Deforestation and Forest Degradation (REDD+) programs.
She has been involved in many independent monitoring reports on the implementation of international agreements like the Convention on Biodiversity and coordinates joint campaigns on carbon trade, market-based conservation mechanisms, and the impacts of agro-fuels. She lives and works in Paraguay.
Notes
[1] Global Forest Coalition is a worldwide coalition of 93 NGOs and Indigenous peoples' organizations from more than 60 different countries striving for rights-based, socially just forest conservation policies. Link: https://globalforestcoalition.org/media
[2] See: https://globalforestcoalition.org/en/fccc-2018/