Bioprospecting in Costa Rica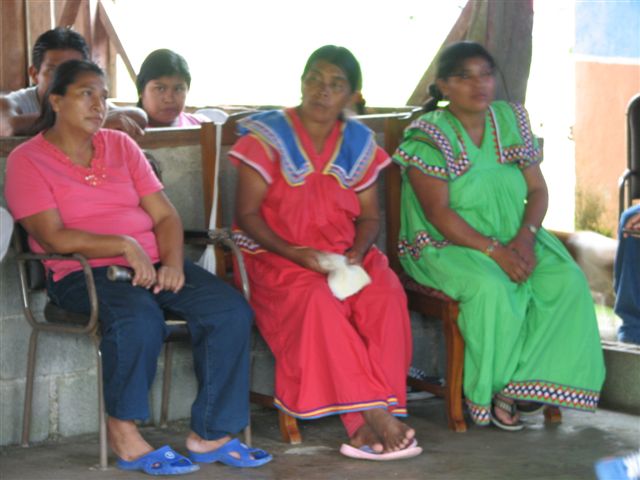 Case study
Costa Rica is a world leader in bioprospecting, and widely seen as a country dedicated to conservation.
Yet a coalition of Costa Rican environmental organizations, academics, indigenous peoples and peasants, who are members of the Network for Coordination on Biodiversity, question whether bioprospecting has in fact brought the country the benefits that were promised. They are concerned that it assists the appropriation of genetic assets as well as local, traditional knowledge.
Furthermore, bioprospecting is having a negative impact on community governance in Costa Rica. The private appropriation of traditional knowledge or plants via intellectual property mechanisms is extremely complex, making any sort of informed community engagement and decision-making very difficult, especially for women, who often have less access to education and lower levels of literacy.
In addition, the fact that resource 'ownership' is a concept alien to Indigenous cultures has also created great confusion: how can – and indeed why should – something that has been part of a People's culture, which they have always shared amongst themselves and with others, be appropriated by outsiders?
For the Ngobe Bugle people, biodiversity is an essential element in everyday life. From it, villagers get medicines, food, materials to develop their crafts, their legends and much of their history. Their traditional knowledge has been shared with everyone in the community and with some outside of it.
Today, however, because of the threat that their knowledge is being appropriated by others outside their village, the very act of sharing within the community and externally is being eroded.
Conflicts have also flared up in some Indigenous villages because some people within the community have chosen to sell medicinal plants or share their knowledge in exchange for financial gain, when this is frowned upon by the rest of the community. It is important to bear in mind that these conflicts are driven by people's need to generate income – and that there are non-indigenous people who are aware of and ready to exploit this situation to acquire the knowledge they seek.
Much traditional knowledge is shared by various Indigenous Peoples and anyone who carries out a transaction with one group can thereby instigate a conflict between that group and others.
These internal decision-making difficulties can be even more pronounced amongst Costa Rican peasants and fishing communities who, while not indigenous, share many of the values of the Indigenous People.
Bioprospecting can also have a particularly negative impact on women, who are closely engaged in using, maintaining and exchanging knowledge about biodiversity as it relates to food.
Please refer to Life as Commerce: how market-based conservation impact on community governance for the summary case study and further details, or to the full report on Bioprospecting in Costa Rica .