Q&A: Forests soak up greenhouse gases, so how do we ensure their protection?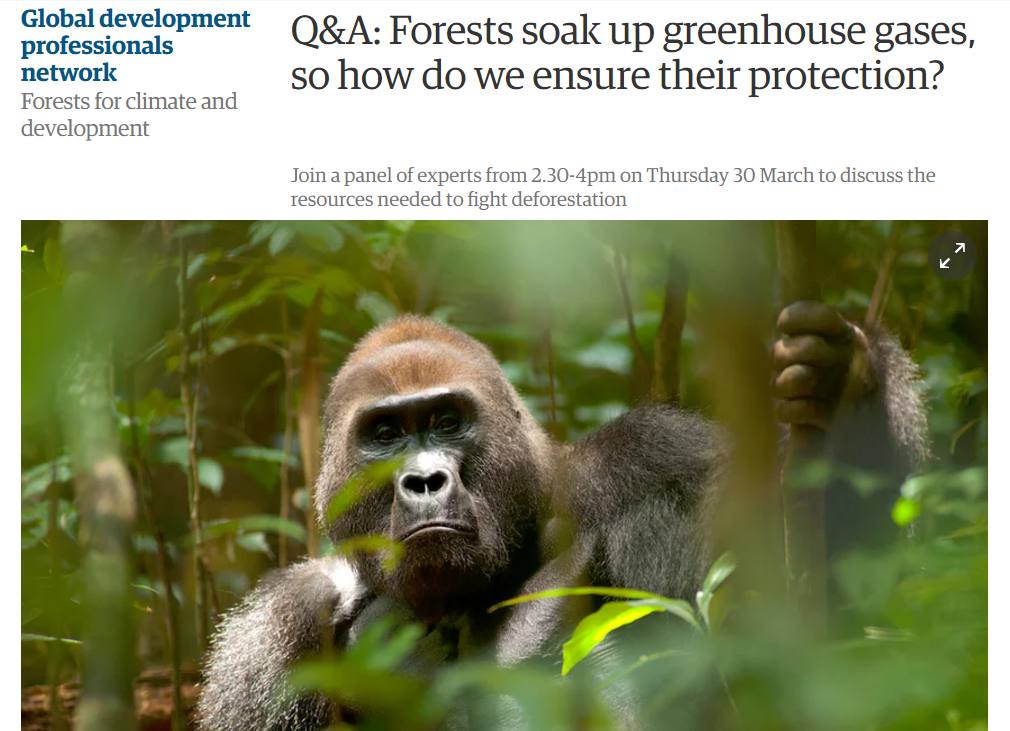 Our Mary Lou Malig was on panel and Ashlesha Khadse was participant.
Every year, 18 million hectares of tree cover – an area the size of England and Wales – is cut down, releasing millions of tons of carbon emissions into the atmosphere. In just 40 years, possibly 1bn hectares, the equivalent of Europe, has gone.