Portugal's perfect fire-storm: Industrial tree plantations and climate change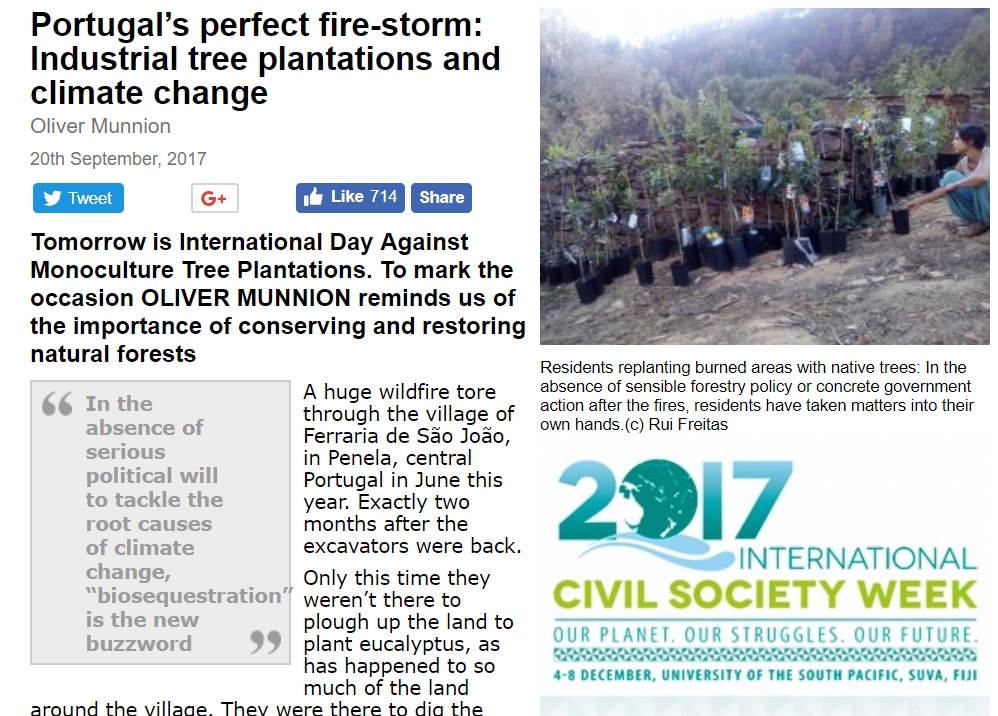 On the occasion of this year's International Day Against Monoculture Tree Plantations (21 September), OLIVER MUNNION reminds us of the importance of conserving and restoring natural forests.
The piece is originally published on The Ecologist. Click here to read the op-ed.