Ngodwana Biomass Energy Project: Can wood sourced from industrial timber plantations ever be sustainable?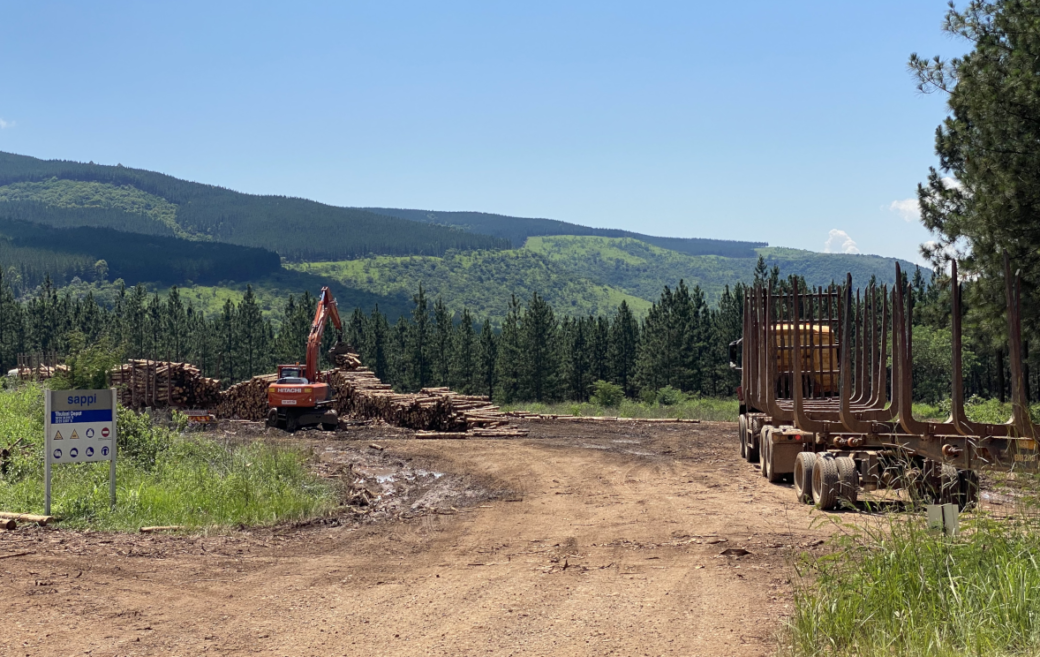 Increasingly around the world pulp and paper mills are installing over-sized, dedicated biomass boilers alongside more traditional cogeneration units to take advantage of strong support and incentives for producing electricity from burning wood.
These developments are essentially stand-alone power stations that require more biomass than the waste produced by the pulp mills they are built next to, meaning that additional wood must be brought into the mill to be burned. Sappi's Ngodwana Mill and biomass plant in Mpumalanga Province, South Africa, is due to begin operating in March 2022, and is a good example of this trend (see our case study on the Valdivia biomass power station for another example).
Operators claim that the "renewable" electricity they produce replaces electricity produced from fossil fuels and so helps to reduce emissions. However, the false assumption that burning wood from "sustainably managed" forests or plantations is carbon neutral means that carbon dioxide emissions from combustion aren't accounted for. This is despite the large body of evidence (have a look at the Biomass Energy, Forests and Climate Library) clearly showing that electricity generation from forest biomass is highly emissive.
At the same time, these developments often depend on destructive processes that harm ecosystems and increase the demand for wood. Ultimately, wood that will be burned in the Ngodwana mill will be sourced from vast areas of industrial eucalyptus and pine plantations that have profoundly negative impacts on the region's biodiverse grassland habitats.