International Women's Day: An Occasion to Recall that the Fight Continues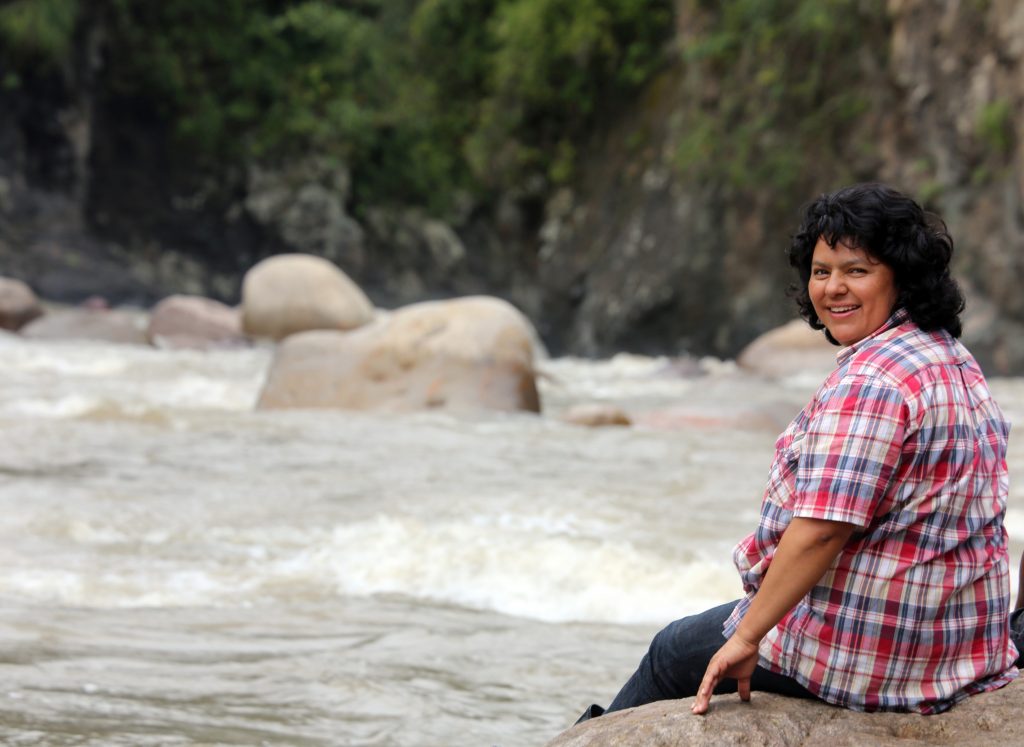 Let's wake up! Let's wake up, humankind! We're out of time. We must shake our conscience free from the rapacious capitalism, racism and patriarchy that will only assure our own self-destruction. 

– Berta Cáceres, Lenca environmental activist and Indigenous leader assassinated in March 2016.
This International Women's Day, the Global Forest Coalition (GFC) joins the multitude of voices of Indigenous, rural, and ethnically diverse women around the world who each day bravely defend their territories, bodies, ecosystems, and biodiversity from persistent threats: from the expansion of extractivism, land grabbing, industrial agriculture and infrastructure development to unsustainable livestock production and the corporate take-over of forests.
Women's leadership and inclusivity are fundamental to forest conservation and climate change mitigation, yet their roles are continually undermined by policymakers and conservationists. This inequity must be corrected through investment, education, economic justice, respect for human rights, inclusive forest governance, and equal participation in all levels of decision-making for Indigenous,rural and ethnically diverse women. Indeed, the Kunming-Montreal Global Biodiversity Framework adopted in Montreal in December 2022 compels member states to respect not only the rights but also the role, knowledge, collective action and other contributions of Indigenous Peoples, local communities and women in the field of biodiversity conservation. We must now hold our governments accountable to this commitment.
This 8 March, we join the rising voices fighting against the patriarchal and colonial systems that perpetuate gender stereotypes, injustices, power inequalities, extractivism and environmental destruction, and other oppressive gender norms that intersect with racism, capitalism, militarism, casteism, and classism. These injustices perpetuate inequity, limiting access to resources, decision-making and active political participation of women in all their diversities. 
Over generations, women have risen up and protested, risking their lives to defend their fundamental freedoms, territories, livelihoods, traditional cultures and bodies. We honour that history and take this opportunity to demand political spaces and societies that can coexist in dignity, in a way that protects all forms of life and in contrast to the current war and destruction being waged on our mother earth's capacity to sustain life. We honour all women who have and continue to risk their lives to defend human rights, the rights of mother earth and those of future generations.
Let's come together and take this day as a collective call that there are still women, girls, children, elders, people with disabilities and gender-diverse people who are disproportionately affected by unequal power structures. But women are not victims or merely survivors of injustice. They are vital actors bringing alternative and critical solutions to resist and change the patriarchy and its extractive system. Women bring diverse perspectives and strengths, from traditional knowledge and experience and bottom-up activism to scientific expertise. So let's continue, united in the fight; environmental and climate justice cannot be achieved without securing women's rights and gender equality.
As Brazilian Indigenous leader and recently-appointed Minister of Indigenous Peoples Sonia Guajajara says, "We are here to say that we are the living resistance. We fight for ourselves, for the environment that is being brutally attacked. They want to legalise mining, deforestation,  hydroelectric dams and genocide. You cannot be indifferent to all this… Defend the environment; defend Mother Nature! Defend Mother Earth; she is the one who generates life!" 
Photo: The Goldman Prize