In memoriam – Graham Vahia, GFC's focal point for Oceania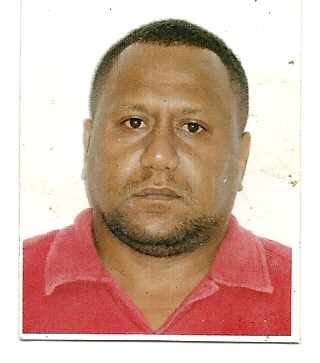 Graham Vahia has shocked many of us through his untimely death at the young age of 37 in his Pacific home town of Honiara Solomon Islands on Friday July 6, 2012. He was an indigenous leader even at his young age and a committed fighter and defender for indigenous peoples' and cultural rights all his life. He dedicated much to serving his peoples and local communities in the Solomons and the Pacific region.
Graham had served GFC for a number of years and very briefly as the Pacific focal point for GFC. He has represented the Pacific Indigenous Peoples in meetings held in Philippines (indicators), Brisbane Australia (Pacific meetings), Xacaret Mexico (climate change), Bonn Germany (climate change), Tonga (GFC/REDD), Panama (FCPF) and continued to be committed to this cause when he was called from this world.

Graham will be sorely missed by his young wife Ayda and three children (daughter 8, son 6, son 1) and all of us who knew him. Whilst many of us in GFC have not had the opportunity to meet him in person, his writings and articulate communication shared with all of us is testament to his skills, spirit, and commitment to the GFC cause.
Graham offered to host Fiu Elisara, chairman of the GFC Board, in his Honiara home during his visit to deliver a paper on "Cultural Rights and Trade" on invitation by UNESCO during a WIPO/UNESCO/SPC three days of Cultural Symposium held in Honiara during the two weeks of activities for the Pacific Cultural Festival also in Honiara Solomon Islands. The passing of Graham was devastating news to Fiu when he learned of his friend's passing whilst enroute to meet him in Honiara. He dedicated his 11 July 2012 presentation to Graham as one of the Pacific fighters for cultural and indigenous peoples rights.
MAY HE REST IN PEACE…