Global Forest Coalition 2014 Annual Report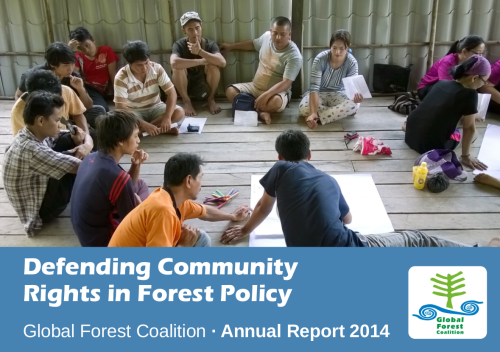 It is with great satisfaction that we provide all those who are interested in forests and the peoples who inhabit them with our annual report for 2014. During the year, Global Forest Coalition continued its focus on preventing forest loss by promoting a deeper and more widely shared understanding of the underlying causes of deforestation, and the failings of 'false solutions', which are intended to generate profitable opportunities for business and have not proved effective in stopping forest loss or combating climate change so far. At the same time we started to implement a new and innovative area of work focusing on Community Conservation Resilience Initiatives which offer new hope for reversing current forest and climate crises effectively. In all these efforts we worked closely with the local people living in and around the forests, who know their territories best and understand the natural wealth contained within them.
Our annual report can be downloaded here.