Tell FSC: Keep GE trees out of our forests!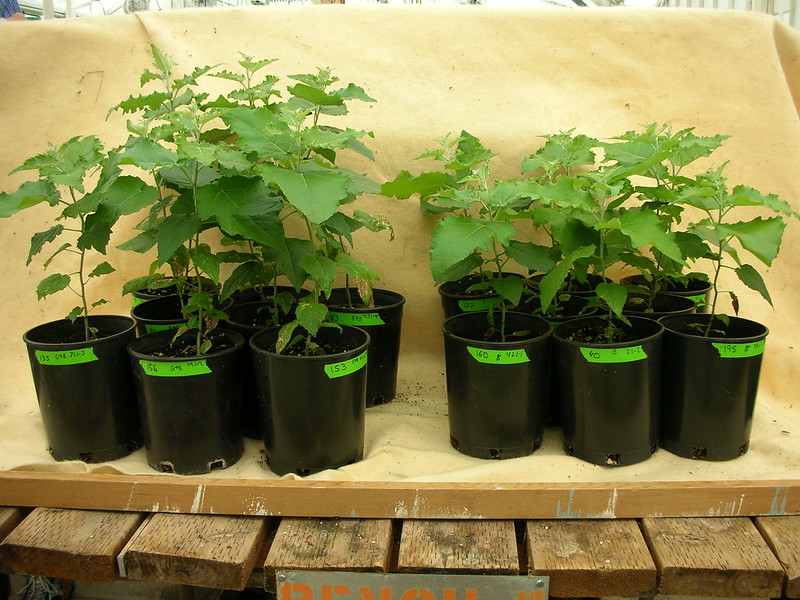 Please join us in taking action to prevent the FSC from changing its rules on research into genetically-modified trees. We are supporting GJEP's efforts to encourage public consultation responses (full details below, deadline 2nd December!), and we have also joined the Canadian Biotechnology Action Network and other organizations in sending a letter to the FSC laying out why its proposal to engage in GE tree research is a threat to forests.
---
TELL THE FOREST STEWARDSHIP COUNCIL: GE Trees Can Never Be Sustainable!
DEADLINE Thursday, Dec 2, 2021
The Forest Stewardship Council (FSC), one of the world's largest certifiers of "sustainably harvested wood", is consulting the public on policy changes to allow genetically modified (GM or genetically engineered) tree research by FSC-certified companies. (find sample comments below).
The FSC's current prohibition on GM trees acts as an important global block on the development and commercialization of GM trees. However, the FSC is trying to dismantle this ban, by first proposing to allow GM tree field-testing.
Sending your comments against FSC allowing GM tree research is crucial.  The website for consultation comments can be confusing, but below are some tips to navigate through it.
Visit https://consultation-platform.fsc.org/ to create a profile online. You will then be taken to the public consultations.  You want to click into the consultation called "SECOND PUBLIC CONSULTATION ON THE FSC POLICY FOR ASSOCIATION "
At that point, you will be taken through numerous pages of feedback requests.
The main section on GM trees is:
4. Do you support the overall approach of the policy elements section? 
In this section, question "f" asks about the change in language to allow GM trees in field trials by FSC-certified companies.
You can write quite a bit in this section.  Here are some sample comments (use all of them if you like!)
There is no justification for the FSC to allow any activities relating to GM trees. GM trees can never be sustainable.

Permitting FSC associated organizations to conduct research activities will pose environmental risks. There is no knowledge of the long-term risks GM trees pose to forests, especially given the long life-span of trees and their interrelationship with myriad organisms, about which very little is known. These risks are posed by field trials as well as commercial plantations.

FSC allowing field trials of GM trees is an obvious step toward dismantling the GE trees prohibition altogether and eventually allowing GM trees in plantations. FSC should not be implicated in the future commercialization of GM trees.

The timber company Suzano is manipulating this outcome since they, as an FSC certified company, are already conducting field trials of GM trees and have already requested and received permission from the government of Brazil to grow GM trees commercially.

This move would threaten the reputation of FSC. If FSC allows GM trees to be used by certified companies in any situation, even research activities such as field trials, it will lose what little credibility is left and its brand will be in jeopardy.

Allowing the use of GM trees with traits like faster growth, insect resistance, herbicide tolerance, killing fungus or altered wood quality will exacerbate the already devastating ecological and social impacts of commercial tree plantations, and add dangerous new ones. This includes increasing loss and/or contamination of fresh water sources, critical impacts to forest soils, mycorrhizal fungus communities and biodiversity, wildfires, impacts on forest dependent communities and negative impacts on the climate.

GM trees cannot be compared to GM crop plants. GM trees can live for decades, while agricultural GMOs are annual plants that are replanted every year.  In addition, GMO crop plants do not send pollen and seeds for the very long distances trees have been found to (600 km or more in pines) and most GMO crop plants do not have native wild relatives at risk of contamination. The threat of contamination by GM trees of native wild relatives is extremely high–even in field trials.

Organizations and individuals representing millions of people around the world have registered their formal opposition to genetically modified trees.
Additionally, in section 12: Do you have any comments on any of the following terms and definitions? (the definition of GM trees is one of those listed)
There is pressure on FSC to loosen its definition of genetic modification. Across the world, corporations are attempting to redefine genetic engineering to allow many new GMOs onto the market without regulation. So, it would be good to comment here that:
"The FSC definition of genetic modification must include all techniques of genetic engineering including genome editing processes such as CRISPR. The FSC definition of GM must serve to protect forests from the risks of releasing genetically engineered trees."
The deadline to respond is THURSDAY, DEC 2.