Women2030 project: Latin American Regional Meeting and Training of Trainers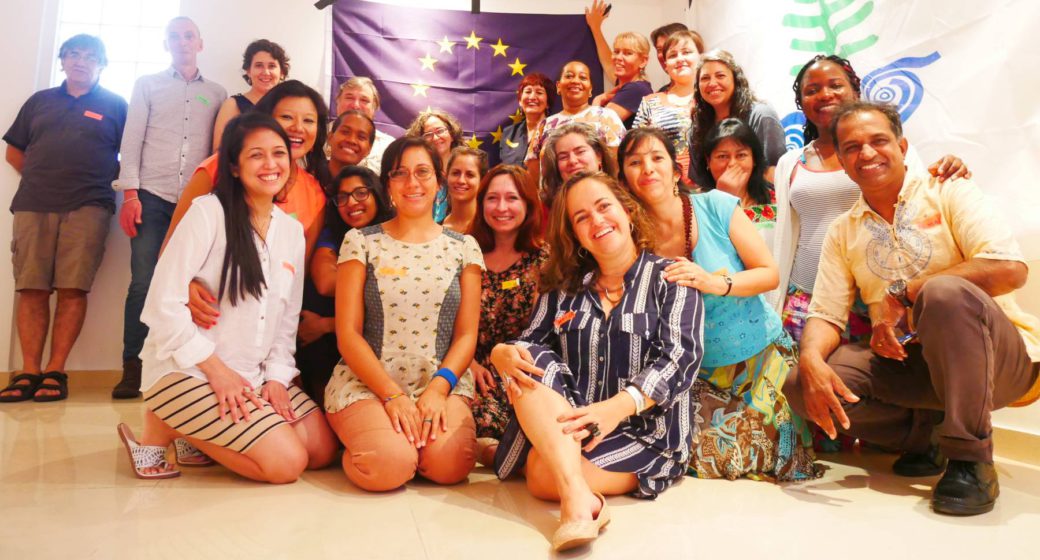 The regional Women2030 training in Latin America was held from 29 November to 1 December in Cancun, Mexico. The first two days were attended by the seven Women2030 partner groups in Latin America, as well as by partner groups from six other countries. On the first day there was an introduction to the SGDs, gender and biodiversity, and to the Women2030 programme. After a round of introductions and an overview of projects planned as part of Women2030, partners that have already implemented Women2030 community consultations on gender and SDGs reported back on the outcomes, challenges and lessons learned.
There were also sessions on how to include a gender perspective in the work and structure of non-governmental organisations and social movements, as well as a gender analysis of women's and men's access to natural resources and their roles and responsibilities in biodiversity conservation and sustainable development. Methodologies were reviewed and practical exercises were conducted in break out groups. In the afternoon, the sessions focused on gender budgeting and media and communications training.
On the second day, there were sessions on how to: communicate and advocate findings from local-level gender analyses to the national, regional and global levels; an overview of the CBD process, COP 13, and gender mainstreaming in the CBD; and a session on analysing and monitoring gender in National Biodiversity Strategy and Action Plans (NBSAPs) and national reports as well as SDG voluntary national reports (VNRs). During the second half of the day, the session on analysing and monitoring gender continued, and the day was closed with a final session on media and communications training, focused on how to share stories with mainstream media.
The third and final day was focused on partners based in Latin America, and started with an interactive presentation of one of the modules of the Training Master Manual, followed by discussions around regional priorities, including the realities of gender inequality in participants' countries, and the key challenges related to gender and sustainable development. There was a session on the frameworks and methodologies required to conduct gender assessments, and a final session on project administration geared towards project coordinators, on how to translate budgets into project implementation and establish good administrative procedures.
In all, the training provided an excellent opportunity to share skills amongst the diverse group of participants. Further local, national and regional skillshares on gender, media and communications, and skills related to community conservation will be organised during 2017.