Global resistances against corporate power and the struggle for an international treaty on transnational corporations and human rights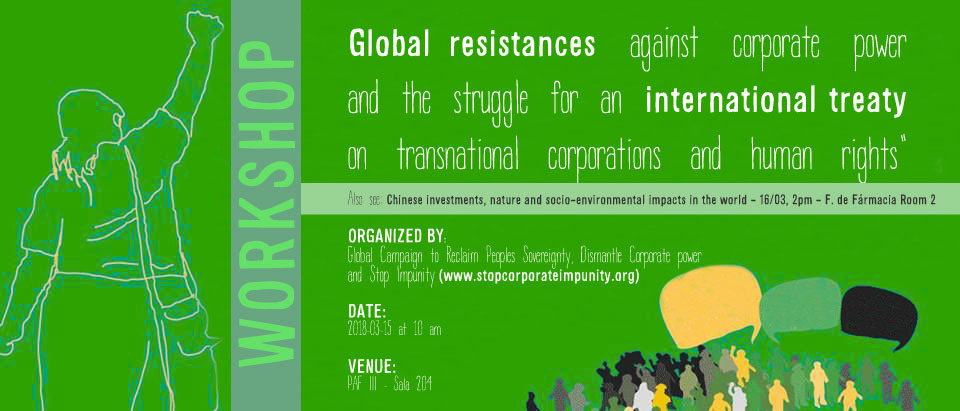 This activity is part of our events at the World Social Forum (WSF), Bahia – Brazil.
This is an activity of the Global Campaign to Reclaim Peoples Sovereignty, Dismantle Corporate power and Stop Impunity, in order to discuss the current situation of power corporate, its growing hegemony and control of the life of our societies and our planet, including the mechanisms of the sovereignty of peoples and democracy. In particular, we will discuss the process towards the UN Binding Treaty on Transnational Corporations and Human Rights.
Co-organizers of the workshop: Friends of the Earth Brazil, CEDIB, Solon Foundation, Global Forest Coalition, Trade Union Confederation of the Americas, HOMA, Bolivian Platform Against Climate Change, France Amérique Latine, Stop The Wall – BDS, Transnational Institute, MAB , Corporate Accountability International.
Contact: Mary Lou Malig (email: marylouisemalig@globalforestcoalition.org)