Biomass – the basics: An introduction to #BigBadBiomass, with a focus on Africa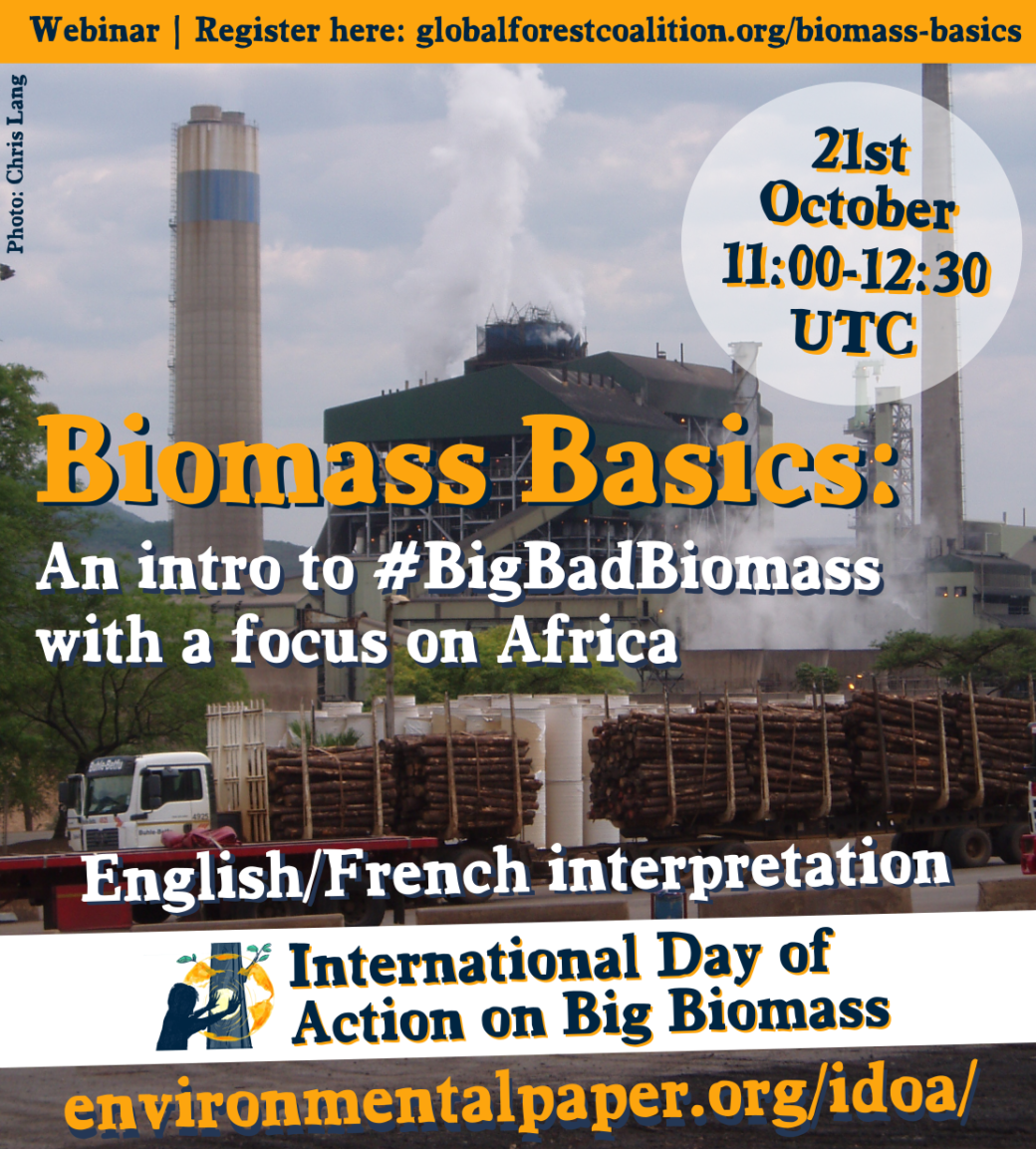 Join us on the International Day of Action Against Big Biomass for an introduction to the main issues with #BigBadBiomass, an introduction to the Forests, Climate and Biomass Working Group and how to get involved in it, plus a case study on big biomass in Africa. To include a special re-launch of EPN's biomass mapping tool!
English/French interpretation!
Please register here: https://us02web.zoom.us/meeting/register/tZ0odO-ppzIsHd3Ko6VwFN_Tgfqhv8bYQ_ex