The Global Forest Coalition statement of solidarity with Pablo Solón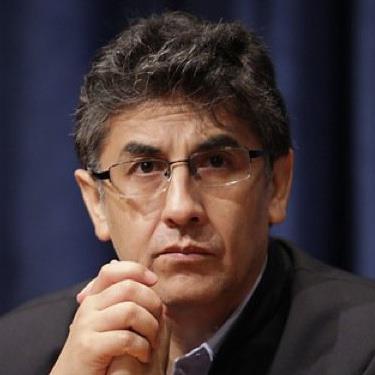 August 2017
We, the Global Forest Coalition, an international coalition of 87 NGOs and Indigenous Peoples' Organisations from 59 different countries, express our concern and call for solidarity with Pablo Solón, a well-known activist fighting for the rights of Mother Earth. Solón is also Executive Director of Fundación Solón, Bolivia, an active member of our coalition.
The charges against Pablo Solón and his colleague, Rafael Archondo, concern alleged "illegal appointments" and "breach of duty". The legal charges that have been brought against Solón and Archondo, are legally null and void as they come a lengthy six years after their term in government has ended. Suspiciously, they come in the wake of Solón's critical stance against the proposed mega-dams in El Bala and Chepete, which are planned in the Amazonian forest of Bolivia. These dams would have significant and unacceptable consequences for Bolivia's forests and the human rights of forest-dependent peoples. This attempted legal action, which could allegedly lead to a four-year prison sentence, will not stop or silence Pablo's voice or campaign against the dams. See the letter of Solón to the Minister of Justice and Transparency https://fundacionsolon.org/2017/07/27/carta-de-pablo-solon-a-hector-arze-zaconeta/
Fundacion Solón has published comprehensive reports on how these dams threaten the environment, Indigenous nations and the biodiversity of the sites concerned. They have highlighted impending impacts such as the displacement of more than five thousand Indigenous People and the deforestation of more than one hundred thousand hectares of native forest. They have even obtained and released the findings of the Italian consultancy firm Geodata, which was tasked with assessing the project, and recommended the construction of the dams despite data and numbers showing that the projects were not economically viable for Bolivia. https://fundacionsolon.org/2017/04/21/hidroelectricas-exportar-y-morir/
The Global Forest Coalition wishes to convey its unconditional support to Solón, whose strong views on this issue have been exposed globally, and have been supported by not only GFC, but by many others who stand ready to help protect the rights of environmental and human rights campaigners such as Solón. Similar to many other organizations and individuals around the world, we call on the Government of Bolivia to withdraw these charges against Solón and Archondo and to adhere to upholding the rights of Mother Earth, which it has publicly supported for many years. We call upon the Government to respect the rights of citizens to freely campaign against these dams.
We stand in solidarity with Solón as he continues his fight against these legal charges, and with the struggle for justice for Indigenous Peoples and nature.