Call for applications! Digital design and production of campaign identity and website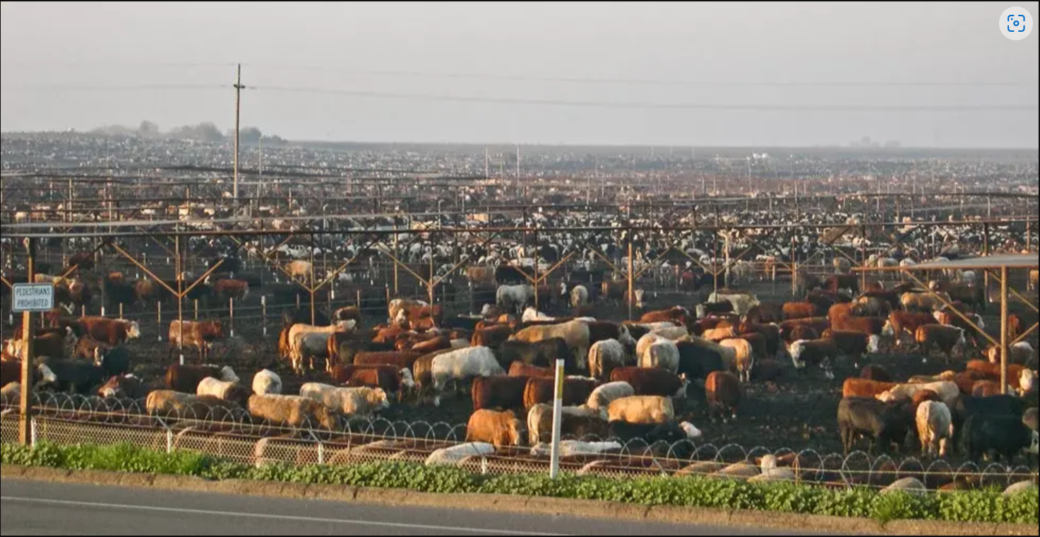 Client
Stop Financing Factory Farming (SFFF): a global campaign by civil society and non-profit organisations to stop public development banks like the World Bank funding industrial animal agriculture, and shift investment to sustainable alternatives (e.g. plant-based proteins). 
SFFF member organisations focus on different geographies and issues (e.g. environmental impact of meat production, animal welfare, human rights in industrial meat supply chains…), but are united by the ultimate goal of ending factory farm financing worldwide.
Following the initial startup phase, we are now seeking talented designer(s) or an agency to develop an outstanding brand identity and website to help us deliver a successful global campaign.
Budget
$10-20,000 USD
Deliverables
Work in 2-3 phases – discovery/ideation; initial feedback on brand concepts / web design and wire frames; development of 2-3 final

brand/logo

designs to choose from.

Brand/visual identity design

Logo

Other assets e.g. colour palette, fonts, graphics, icons, graphic/infographic/social media templates

Brand guidelines

Website development

Setup and admin for required services and infrastructure including web hosting, SEO

Website back-end and front-end development,

excluding

copy

Code and developed assets

Support and training during launch and post-launch period (at least 1-3 months from launch)
Who we want to work with
We are keen to work with provider(s) who 
Understand our passion, vision and goals 

Will give informed feedback and guidance on what we need, and what will help the visual identity and website be most effective. 
Detailed brief
The campaign currently has no unified visual identity or brand, and has been using the logos of individual members, with different resources hosted across various websites including third-party petition websites.
In order to deliver maximum impact, we want SFFF to present as a unified, organised, powerful and effective coalition of organisations. Our audience is: development banks (and the finance sector more broadly), government officials, industrial livestock companies , and other constituencies, particularly civil society supporters and funders. To do this effectively we need a compelling, creative, distinctive and coherent identity and an established digital presence.
Project management and coordination
We need a provider who can:
Create a clear timeline for development and production processes, indicating key milestones along the way

Understanding the vision, objectives and concerns from Campaign Steering Committee

Resolve questions on website functionality (like hosting petitions) and visual identity

Coordinate production of copy, which we will provide, and visual content

Facilitate decision-making including management of timelines, and clear and proactive reporting

If required – identify and hire further developers/agencies for particular roles
Visual identity / brand
We need a visual identity that:
Speaks to our key audiences: finance/bank and government professionals, civil society, funders, journalists

Is impactful, distinctive and resonates with our goals, priorities and vision

Is not dated or likely to become quickly dated

Works across social media, letters, larger scale products e.g. banners, and the website
Website
We need a website that can do the following:
Be viewed in multiple languages

Be optimised for search engines

Can still load in areas with slower internet or on older devices

Is light and flexible

Not dependent on heavy back-end / slow WordPress – potentially static

Provide a simple and flexible architecture for future updates or changes

Enable people to find and access information and resources about the campaign easily: becoming the central known destination for this campaign/advocacy issue

Provide a clear user journey and be easy to navigate for different stakeholders: finance/bank and government professionals, civil society, funders, journalists (see Appendix)

Effectively convey our arguments and evidence for ending development bank finance to industrial animal agriculture

Communicate with impact and clarity, but have minimal clutter and text

Convey that the campaign is professional, organised, competent, well-funded and legitimate

House news about our activities, links to our resources (e.g. PDF reports), links to e.g. news stories and social media posts, and updates on bank financing of animal agriculture or other relevant  developments

Provide links for signing up to newsletters and/or contacting the campaign

Contact information for the campaign coordinator

Possibly a contact form or other integrated way to capture contact information, newsletter sign-ups etc

Any sign up must include clear consent statements and comply with GDPR 

Summarise the structure, history, membership and goals of the campaign
We are also interested in:
Guidance on how member organisations' brands interact with the to-be-produced campaign brand and identity

Guidance on having a logo and identity in a single language or the same logo translated into multiple languages. E.g. whether to have a logo that is an image or text or acronym

Research and organisation of URL purchase, web hosting and ongoing maintenance requirements, potentially including hosting email addresses

Guidance and/or provision of basic SEO of copy and content

Scaffolding that enables future development of the website. 

For example more complex user journeys such as petitions and donations, perhaps via integrating a digital toolset like Action Network or Nationbuilder
Visual examples of what we are looking for

:

Here is a mood board of brand, logo, website or UX designs that we like.

Broadly following research/discovery, design, build and refinement/maintenance/growth phases.

Faster turnaround is welcome, providing quality of deliverables and communication are not compromised.

July-August
Secure URLs and source web hosting 

Submission of  key documents, planning workflows, timetables and schedules

Brand/visual identity discovery and research: consulting with SFFF Steering Committee and key stakeholders

Design discovery: website wireframes, initial brand/logo concepts, and initial feedback

Indicative content and brand strategy

Brand design, feedback and sign-off by Steering Committee

Preparation of content for website

Website designs including mobile
September
Website design feedback and sign-off

Website development – front-end

Website development – back-end

Completion of content

Loading of content
October onwards
Testing and troubleshooting

Sign-off

Live support for initial (e.g. month) period
Flexible timing
Brand guidelines document

Content management guidance, training
Selection criteria
Essential

Ability to meet completion deadline of late October

Proven track record of excellence in brand and website design (effective communication and brand strategies, user journeys), development and delivery

Value for money: best quality offered at best price point within budget range. 
Desirable

Experience designing for advocacy organisations

Demonstrable understanding and/or interest in campaign activities, goals and issues

Demonstrable understanding of our key audiences
Contact
Activities and funds are overseen by a Steering Committee of seven organisations including Friends of the Earth US, Feedback, Bank Information Center, Global Forest Coalition, International Accountability Project, Sinergia Animal and  World Animal Protection.
Please submit your application including portfolio or examples of previous work to kezia@mailbox.org and CC stopfinancingfactoryfarming@gmail.com