Call for cancellation of Swedish carbon credit purchase in Uganda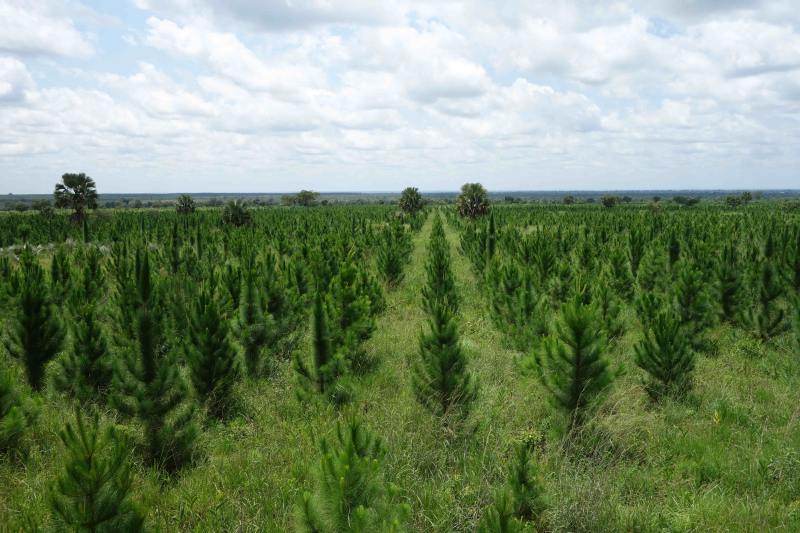 Press release, 10th of March 2016
Several environmental groups from around the world have today sent an open letter to the Swedish Energy Agency calling for the cancellation of the Agency's purchase contract with the Norwegian company Green Resources AS, for carbon credits from its CDM project in Uganda.
The Swedish Energy Agency (SEA) has faced criticism for its purchase of carbon credits from a tree plantation project at Kachung in northern Uganda. The Agency has signed a 20 year agreement worth US$4 million with the Green Resources AS. The approximately 6000 farmers who previously used the land for crop cultivation or grazing have now been denied access. They have lost an important source of food and income, and several of them have been detained, imprisoned or had their animals confiscated.
"Green Resources AS converts grasslands, savanna and small-scale farmers' cultivated land into plantations of invasive alien tree species. This has a devastating impact on the natural environment and the ecosystem services it provides", said Wally Menne of the Timberwatch Coalition in South Africa.
Amanda Tas of Protect the Forest Sweden, added: "Also, uncertainties remain regarding the potential of tree plantations to sequester carbon. Studies show a general pattern of a decrease in carbon pools in tree plantations when compared to natural forests."
Speaking for Global Forest Coalition, Simone Lovera, stated: "The most effective form of climate change mitigation is to avoid carbon emissions from all sources. This means that there is no option but to cut fossil fuel emissions deeply at source. Emissions of carbon dioxide can also be avoided by protecting natural ecosystems from land-use changes, but they cannot offset ongoing emissions from other anthropogenic carbon sources."
The Swedish Energy Agency and the Government of Sweden are encouraged, by the signatories of the open letter, to reduce national energy consumption and to improve energy efficiency. Also to increase carbon stored in Swedish forests by protecting old natural forests and bringing degraded forests back to a more natural state, instead of enriching the land-grabbing shareholders of Green Resources AS.
Dr. Kristen Lyons, Associate Professor and Senior Research Fellow at Oakland Institute, declared: "The evidence is clear, and has been reaffirmed from researchers over many years: Green Resources is falling well short on what the world expects in terms of socially just and environmentally responsible forms of development. The Swedish Energy Agency stands the great risk of damaging its own public image by maintaining association with this dubious operation".
The open letter can be read here: http://skyddaskogen.se/documents/Letter_to_Swedish_Energy_Agency_March-10-2016.pdf
In-depth information based on recent research can be found in "Impacts of Green Resources' tree plantations at Kachung, Uganda":
http://skyddaskogen.se/documents/Green_Resources_in_Kachung_Information_2016.pdf
Oakland Institute report "The Darker Side of Green" (2014):
http://www.oaklandinstitute.org/sites/oaklandinstitute.org/files/Report_DarkerSideofGreen_hirez.pdf
For more information, contact:
Amanda Tas, Protect the Forest (www.protecttheforest.se),
Phone: +46 73 5860099, amanda.tas@skyddaskogen.se
Wally Menne, Timberwatch (www.timberwatch.org) – Global Forest Coalition NGO focal point in Africa,
Phone: +27 82 444 2083, timberwatch@iafrica.com
Dr. Kristen Lyons, Associate Professor, Senior Research Fellow – Oakland Institute
(www.oaklandinstitute.org), Phone: +61 437 332 732, kristen.lyons@uq.edu.au
Simone Lovera, Executive Director, Global Forest Coalition (www.globalforestcoalition.org)
Phone: +595-981-407375 (Paraguay), simone@globalforestcoalition.org