44th issue of Forest Cover, the newsletter of the Global Forest Coalition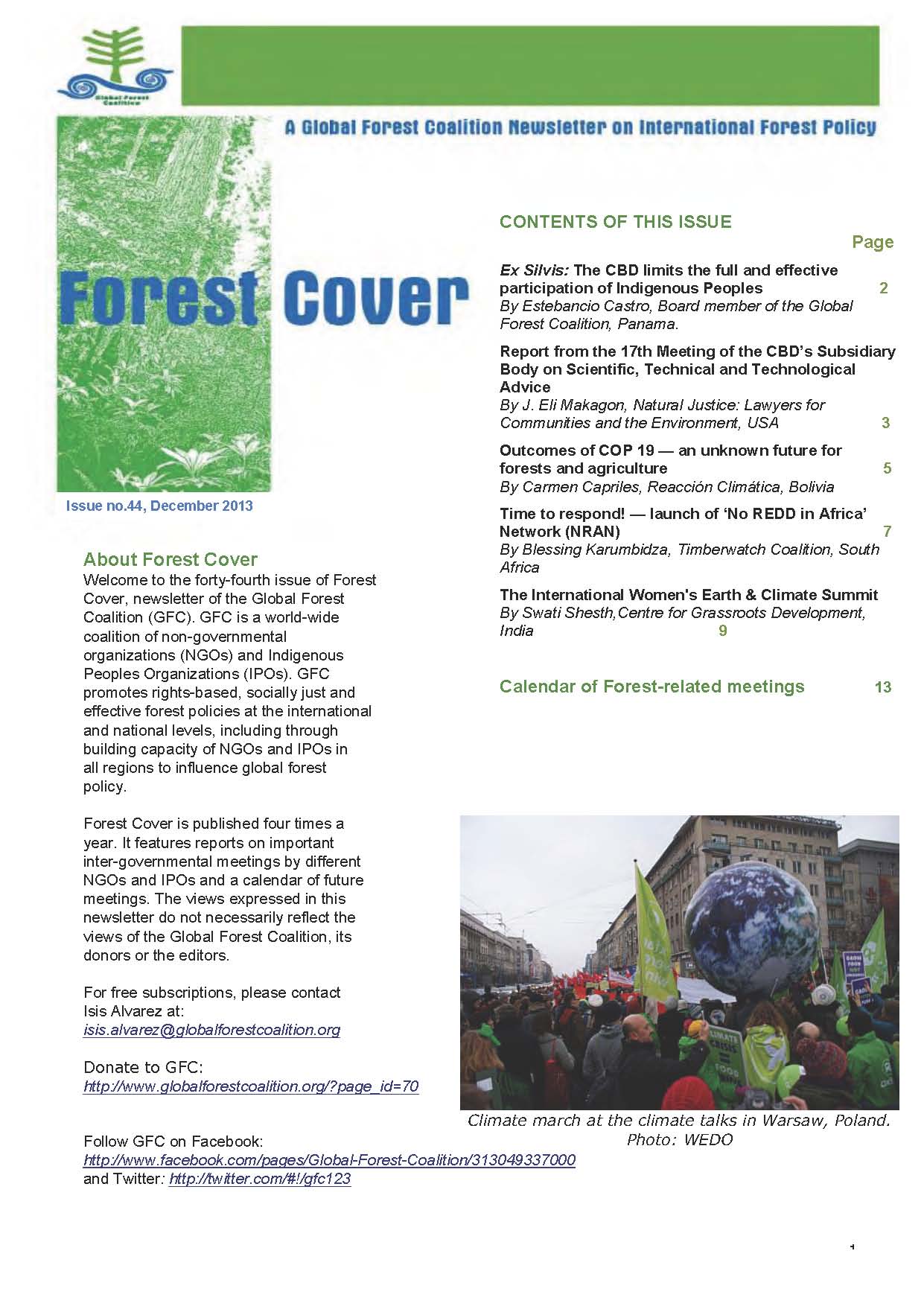 The year 2013 is almost to a close, a year that was marked by many challenges to the rights of forest peoples and growing threats of green land grabbing, while key policy changes to address the drivers of forest loss continue to be postponed. But we also saw growing recognition in 2013 that respecting the rights, needs and role of Indigenous Peoples, local communities and women forms the cornerstone for effective, socially just forest conservation and restoration policies.  As a worldwide coalition of groups from 40 different countries we would like to thank our members, allies and supporters for their passion and hard work for forests and forest peoples' rights the past year.
We are pleased to announce that the last Forest Cover of 2013 is now online in English and Spanish.
This issue includes reports from Indigenous and non-Indigenous campaigners from Panama, USA, Bolivia, South Africa and India on the latest meetings of the Convention on Biodiversity, the climate negotiations, and gatherings of activists on REDD+ in Africa and women and climate change.