#women2030 Flier: Gender Equality and Women's Rights as A Crucial Pillar to Achieving the Sustainable Development Goals (SDGs)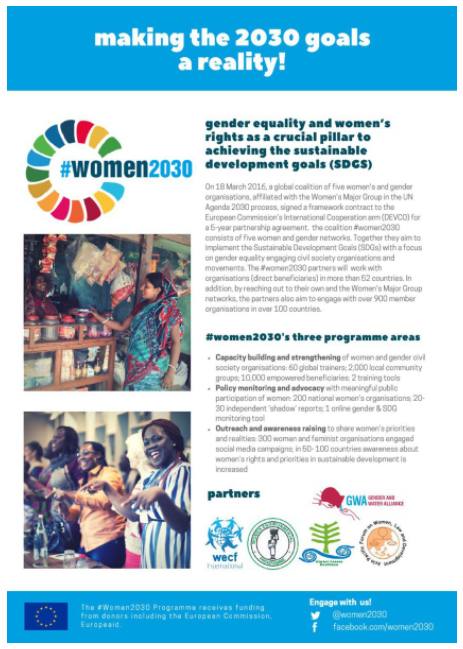 On 18 March 2016, a global coalition of five women's and gender organisations, affiliated with the Women's Major Group in the UN Agenda 2030 process, signed a framework contract to the European Commission's International Cooperation arm (DEVCO) for a 5-year partnership agreement. The coalition #women2030 consists of five women and gender networks. Together they aim to implement the Sustainable Development Goals (SDGs) with a focus on gender equality engaging civil society organisations and movements. The #women2030 partners will work with organisations (direct beneficiaries) in more than 52 countries. In addition, by reaching out to their own and the Women's Major Group networks, the partners also aim to engage with over 900 member organisations in over 100 countries.
Download the flier here.