#women2030 Brochure: Making the 2030 Goals A Reality!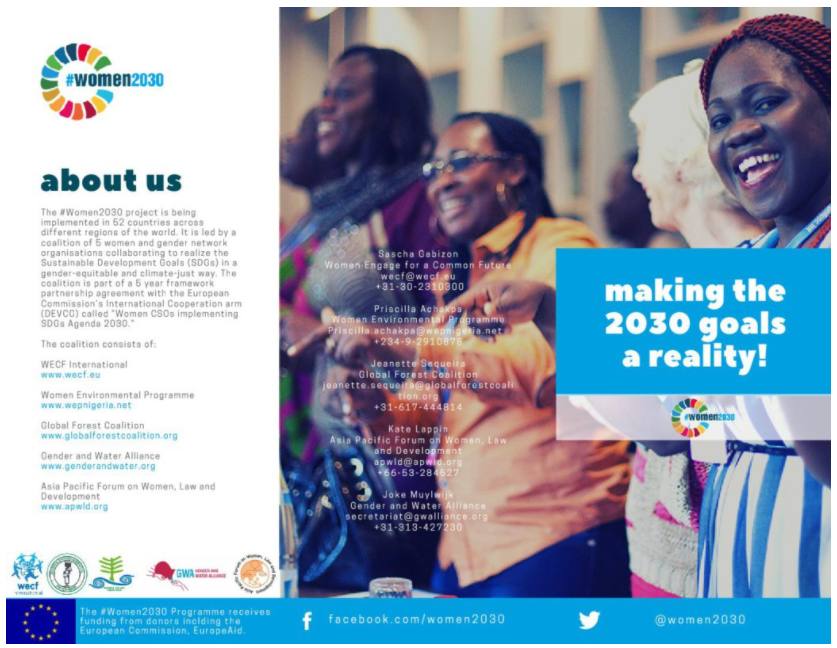 #women2030 project is being implemented in 52 countries across different regions of the world. It is lead by a coalition of 5 women and gender network organisations collaborating to realize the Sustainable Development Goals (SDGs) in a gender-equitable and climate-just way. The coalition is part of a 5 year framework partnership agreement with the European Commission's International Cooperation arm (DEVCO) called "Women CSOs implementing SDGs Agenda 2030."
Download the brochure here.