Urgent help needed for those affected by the dam tragedy in Colombia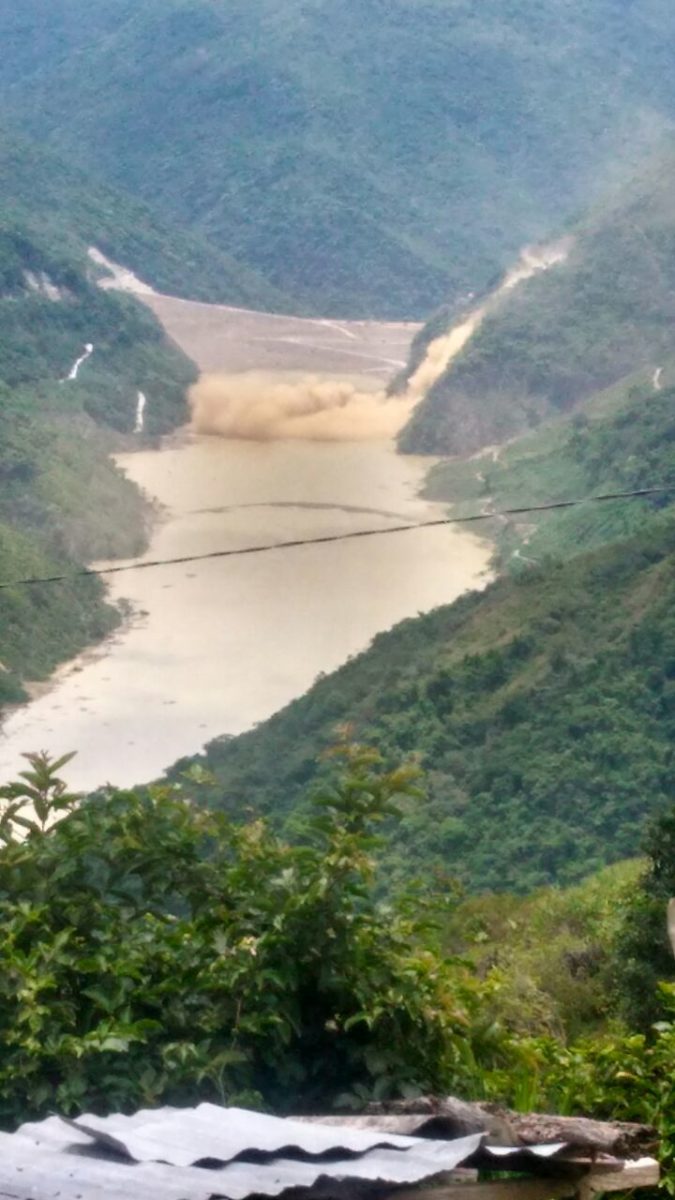 The hidroituango, hydroelectric project in the department of Antioquia is the largest infrastructure currently running in the country. Since April 28, technical failures have occurred for the plugging of the Cauca river tunnel, which has generated an emergency due to the overflowing of the river, putting at risk the lives, houses, livelihoods and work of thousands of families.
On May 16, the powerhouse dam, in trying to evacuate the accumulated water, collapsed, causing a catastrophe that could become the most serious for this Latin American country in ecological and social terms.
The aforementioned conditions have led to the evacuation of 4,985 people downstream of the works involved; more than 1,000 are in unsafe shelters, with shortages of food and medicines and at least 12 riverside villages are on alert for floods and avalanches, products of the damming of the Cauca River. The manager of Empresas Públicas de Medellín -EPM- company that executes the project, talks about 120 thousand potential affected downstream. This is only referring to the humanitarian impacts.
The atmosphere in the region is one of fear, discouragement and despair. At this moment, national and international solidarity is urgently needed for communities that have lost their livelihoods and relationships with the environment. We urgently call all to join the voices that demand to know those responsible and the actors involved in this tragedy; we call with utmost urgency as well, emergency forms of support for the affected families, who now require immediate measures to solve the most pressing needs. For this reason, we appeal to everyone's humanity and solidarity to urgently give donations from outside Colombia. You may deposit your donation at the following link:
https://globalforestcoalition.org/instrumental-pages/support-gfc/
Photo is of the landslide in the dam area, by: Movimiento Ríos Vivos
For more information, please visit the websites of CENSAT Agua Viva and Movimiento Rios Vivos:
http://censat.org/
https://defensaterritorios.wordpress.com/