Remembering "Papo", Elias Diaz Peña Echeguren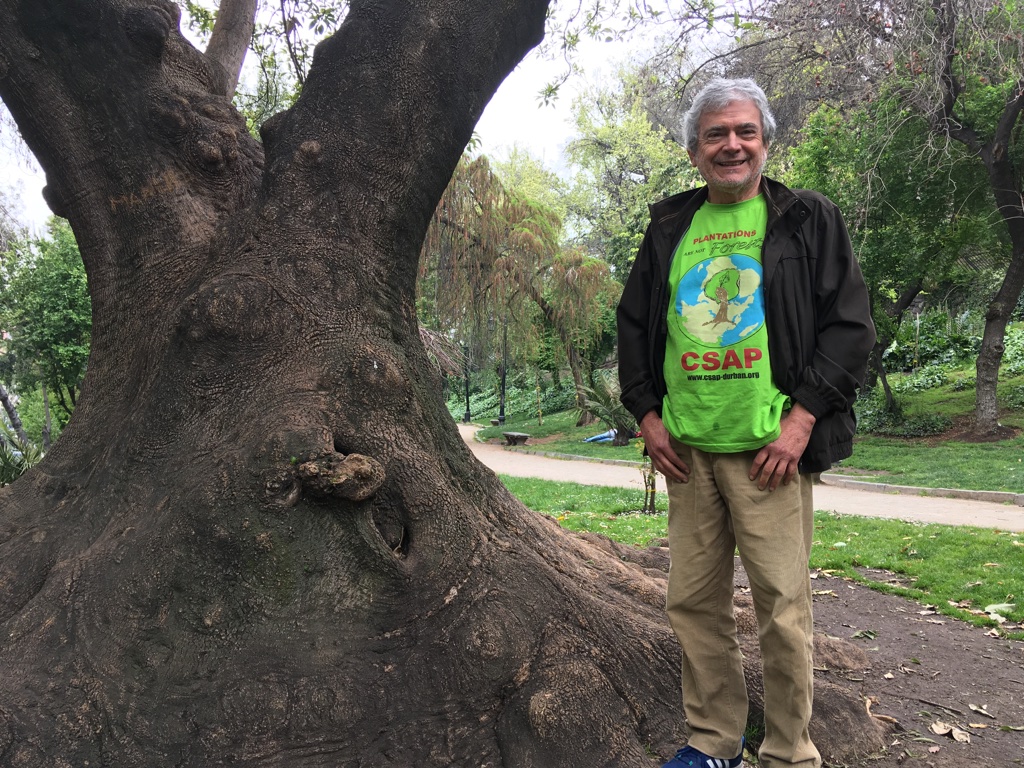 The Global Forest Coalition wishes to express our deep sadness over the death of our dear friend and colleague Elias Diaz Peña Echeguren, known fondly as Papo. Papo was the coordinator of our member group Sobrevivencia (Amigos de la Tierra Paraguay), and passed away yesterday at only 75 years young.
Papo was a visionary hydrologist and environmental expert who co-founded Sobrevivencia with his life-long companion Oscar Rivas in 1986. He was a Goldman Prize winner who spent over 40 years advocating for holistic, just and truly sustainable environmental policies. In 2000, Sobrevivencia was one of the founding members of the Global Forest Coalition. A wonderful colleague to have, Papo combined a warm, empathic, always helpful and modest attitude with a great sense of humour. He held a truly critical perspective on the underlying causes of planetary degradation, especially when it came to the role of neoliberal, corporate-dominated market mechanisms in causing environmental injustices.
More than anything, he was truly amable (loveable). He will be dearly missed as a friend, companion, teacher and inspiring activist. We hope he is now at peace in one of the forests defended and loved so much. Our deepest sympathies go out to Papo's family and friends, and especially to Oscar and his other Sobrevivencia colleagues. We wish them much strength in these difficult times.