Remembering Ghanimat Azhdari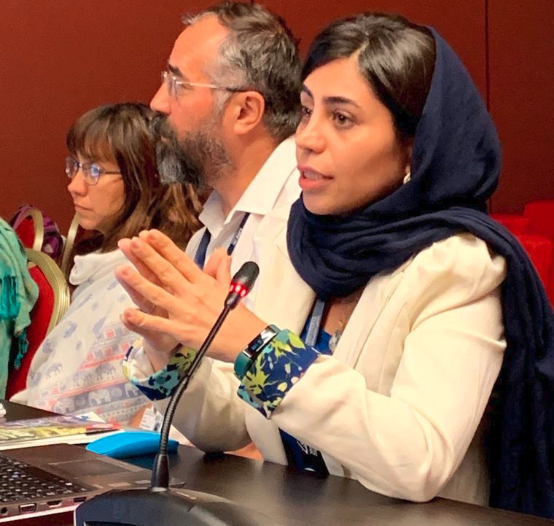 The Global Forest Coalition wishes to express our deep sorrow over the death of Ghanimat Azhdari, a dear friend and wonderful colleague, who was one of the many victims of the plane crash near Tehran on 8 January. Ghanimat was a proud member of the Qashqai tribe and worked for many years for our Iranian member group CENESTA. She had recently started an important PhD research project on the governance of Indigenous and community conserved territories and areas (ICCAs) at the University of Guelph in Canada.
Through her inspiring work she passionately advocated for there to be more respect for the rights, knowledge and ICCAs of Indigenous Peoples globally, and in particular for pastoralist peoples such as her own in Iran. Ghanimat combined a warm and generous personality with an unconditional dedication to her work and vision, which she carried out with brilliant enthusiasm and creativity. The global Indigenous movement has lost one of its brightest and most promising stars. She will be dearly missed.
Our thoughts are with her family and our friends and colleagues at CENESTA and the ICCA Consortium. We wish them, and the friends and families of the other victims of this tragic accident, great strength in coping with this unimaginable loss.