International Day against monoculture tree plantations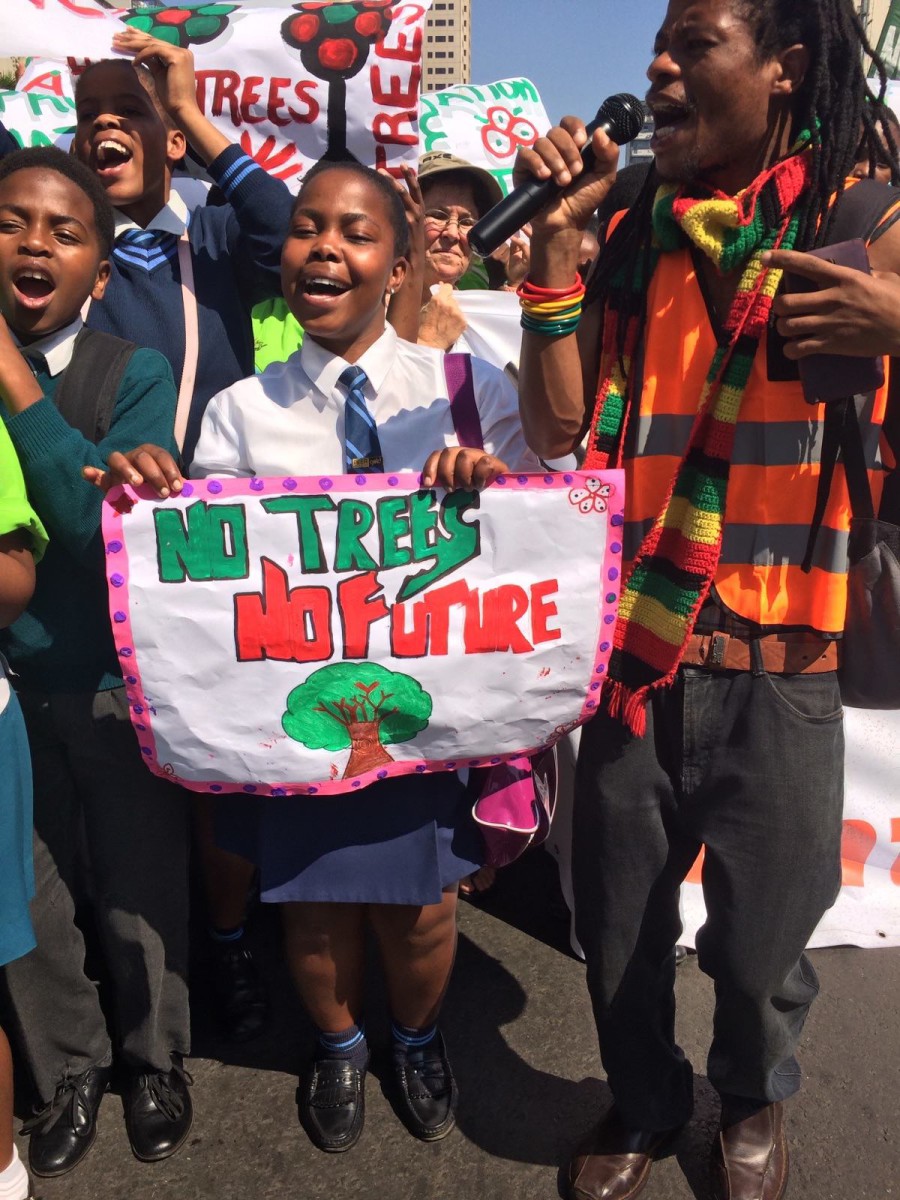 Today, September 21, on the international day against monoculture tree plantations, the Global Forest Coalition commemorates the many years of struggles of local communities, Indigenous Peoples, women and other forest advocates across the world – from Indigenous peoples in Asia that fight against palm oil, to local communities who resist Eucalyptus "green deserts" in Latin America and "fake forests" in Africa, and forest activists fighting monoculture timber plantations of genetically modified and/or alien invasive trees in Europe, the US and the Pacific.
The Global Forest Resource Assessment (FRA) 2015 shows that monoculture tree plantations have expanded with 110 million hectares since 1990. This expansion, which is increasingly driven by wood-based bioenergy demand, comes at the expense of real forests and other precious ecosystems, including grassland. It also comes at the expense of the women and men who depend on these ecosystems for their livelihoods. Meanwhile, the FRA claims that an area the size of South Africa in real forests was lost since 1990, but that deforestation rates have started to decline. We in Global Forest Coalition have pointed out at the recent World Forestry Congress that the Forest Resource Assessment is misleading as it accepts monoculture tree plantations as "planted" forests, even though they form a major threat to the world's biodiversity.
The crux of the problem lies in FAO's faulty definition of forests. Presently, FAO accepts monoculture tree plantations as a "planted" forest, but the problem with these "fake forests", as GFC and its allies refer to them, is that they replace initiatives to restore real forests and other ecosystems. yet, fake forests are incapable of doing the things real forests do— provide water, shelter to many species, medicine and food for people and climate change resilience.
Recently, GFC brought more than 100 community members and forest advocates, to join other movements and organizations in Durban at the Civil Society Alternative Program (CSAP) coordinated by Timberwatch Coalition in Durban, South Africa, to resist the monoculture tree plantation agenda being promoted at the 14th World Forestry Congress. The WFC is the most significant gathering that FAO organizes in relation to forests and is held every six years. However, as was evident once again in Durban, the Congress is increasingly dominated by the corporate agenda- timber companies looking to cash in and continue business as usual.
To commemorate this important day, we are sharing some of the media and blog links to our struggles against these fake forests in Durban:
Some of our blogs from Durban:
https://globalforestcoalition.org/congress-trees-vanquish/
https://globalforestcoalition.org/ccris-power-to-bring-forest-and-biodiversity-friends-together/
See also the Civil Society Alternative Program and Timberwatch websites:
http://www.csap-durban.org
http://www.timberwatch.org
Some of the media links from Durban about the struggle against plantations:
http://mgafrica.com/article/2015-09-01-the-threat-of-fake-forests-in-africa#.VffLFREWfio.facebook
http://www.bloomberg.com/news/articles/2015-09-09/activists-challenge-fao-claim-that-pace-of-deforestation-slowing
http://www.news24.com/SouthAfrica/News/Push-for-action-against-fake-forests-20150903
http://www.iol.co.za/dailynews/news/progress-but-no-complacency-on-deforestation-1.1912467#.VgA9Q87hjVt
http://www.polity.org.za/article/parallel-civil-society-counter-conference-to-question-world-forestry-congress-2015-09-03
http://saforestryonline.co.za/articles/flash-mobs-drama-and-robust-debate-at-wfc/
We invite you to subscribe to our newsletters, Roots and Forest Cover, through our website: www.globalforestcoalition.org or to follow us on Twitter @gfc123, in order to receive regular updates on our campaigns of GFC against the replacement of real forests and community lands and territories by monoculture tree plantations.
La lucha sigue/the struggle continues!
The GFC Team