Zero deforestation, the Rights of Nature and the struggles against industrial livestock production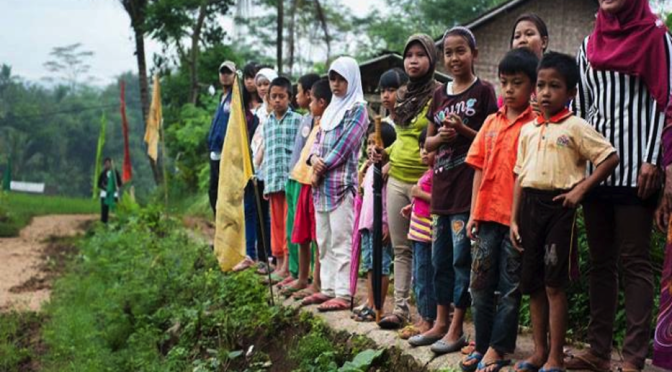 Global Forest Coalition (GFC) successfully co-organized with members of the international alliance, social movements and civil society organizations various activities at the recently concluded 2016 World Social forum held in Montreal, Canada. GFC co-organized workshops and strategy sessions on the issues of livestock farming, agroecology, deforestation, women, climate change and using photography in campaigning. GFC co-organized these events together with the Climate Space, La Via Campesina, Fundacion Solon, Women's Earth and Climate Action Network, Grassroots Global Justice Alliance and the Critical Information Collective, amongst others.
Public event
The public event, "Zero Deforestation, the rights of nature and struggles against livestock production" went particularly well with the combination of presentations around the various impacts of unsustainable livestock farming from deforestation to social and health impacts with photographic evidence and the testimonies of small scale farmers of La Via Campesina presenting their experiences of implementing sustainable livestock farming combined with agroecology. Photos of the event can be seen here:
https://www.facebook.com/globalforestcoalition/photos/?tab=album&album_id=10153666725872001
Conference at the World Social Forum 2016, Aug 11 2016 13:00 – 15:30
Speakers
Mary Lou Malig, Global Forest Coalition
Rachel Smolker, Biofuelwatch
Ronnie Hall, Critical Information Collective
name to be confirmed, La Via Campesina
Pablo Solon, Fundacion Solon
GFC also collaborated closely with Critical Information Collective (CIC) during the World Social Forum in Montreal, to deliver events and activities on the livestock and climate change theme with a new twist. We combined delivery of information about the links between industrial livestock farming, GM soy exports and climate change, with new workshops on activist photography training. They were a great success and attracted people who were activists interested in photography who knew very little about livestock and climate change-related issues (essentially a new and very receptive audience).
Exhibition
We used CIC's new exhibition panel to explain the nexus of issues, and participants then worked in groups to analyse 19 images relating to the topic of livestock and climate change. They then selected 6 photos they felt could best tell the story of livestock and climate change to illustrate a hypothetical new report, and we compared what the groups had selected and why. This innovative approach worked very well, and participants said they really enjoyed the workshops. They also learned how to take or create better photographs in general, unique aspects of activist photography, and important 'need to know' aspects including ethical, legal and security concerns.
The industrial livestock and feedstock industry has negative impacts on climate change, and a key agent of deforestation. It also displaces small farmers, grabbing their land, pesticide spraying caused numerous deaths in communities. Small farmers globally are struggling against the industrial food system and fighting for peasant agroecology and food sovereignty. Representatives from affected communities, small farmers, social movements, impacted and struggling against industrial livestock and feedstock production will present testimonies including with photographic evidence and also creative campaigns from consumer countries. This activity will contribute to visualize peasant agroecology and food sovereignt as true solutions to the climate crisis.
Link on WSF 2016 website: click here