Power shift – Gender equality from the ground up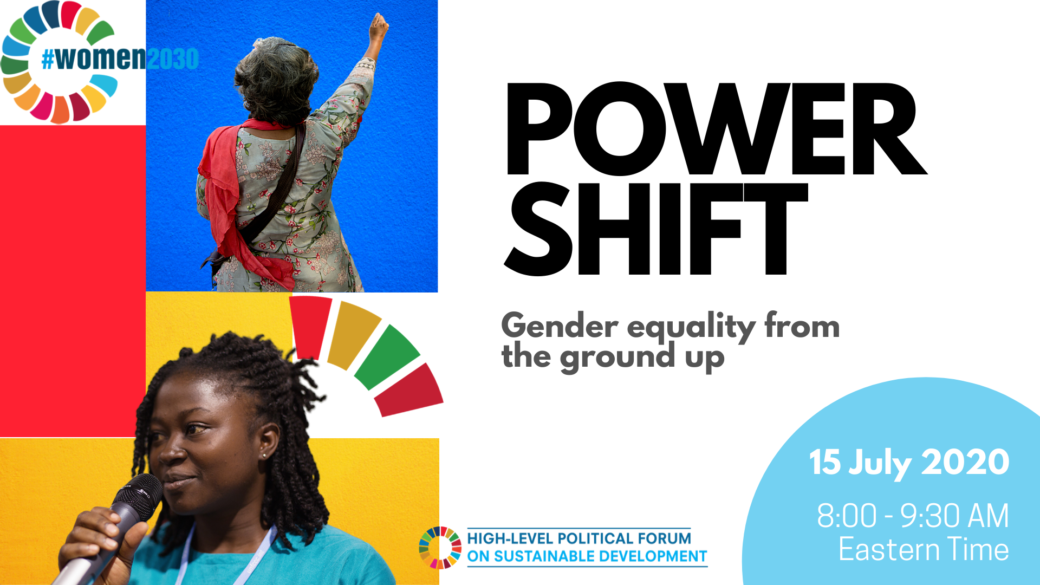 Since the implementation of Agenda2030, the Women2030 coalition partners have gathered community-based data and published shadow reports to identify gaps between policies and lived realities on the ground, in 35 countries in 4 regions.
We are launching our global report based on findings from national assessments, on how to ensure a gender-just and transformative Agenda2030 in key priority areas, including: climate and environmental justice, redistributive and economic justice, political participation, and ending Gender Based Violence and gender stereotypes. Feminist activists from around the world who authored the reports will share their stories, outlining the structural barriers and constraints faced in SDG implementation, showcasing opportunities and best practices drawn from the grassroots, and inspiring actions to ground the global.
You are invited to join us and discuss how we can, together in the feminist movement and beyond, build from lessons learned and recommendations to achieve a transformative, feminist Agenda2030.
Date
Wednesday, 15 July 2020
Time
Bogota: 7:00 – 8:30 am
New York: 8:00 – 9:30 am
Lagos: 1:00 – 2:30 pm
Berlin: 2:00 – 3:30 pm
Bangkok: 7:00 – 8:30 pm
Suva: 12:00 pm – 1:30 am
Hashtags
#Women2030 #HLPF2020 #HLPF #FeministsWantSystemChange
Language & Accessibility
This event will have interpretation in: Spanish, French and Russian. We will have speech-to-caption in English. Our accessibility coordinator for the event is hanna.gunnarsson@wecf.org. Please let us know in advance how we can make this event accessible to you.
Links
The event will take place on zoom, and you can register for it here. This event will be live-streamed on Facebook for those who prefer to follow it from there. Learn more about the event, read our concept note.