Extractive Industries, Tourism and Infrastructure campaign regional meeting in Asia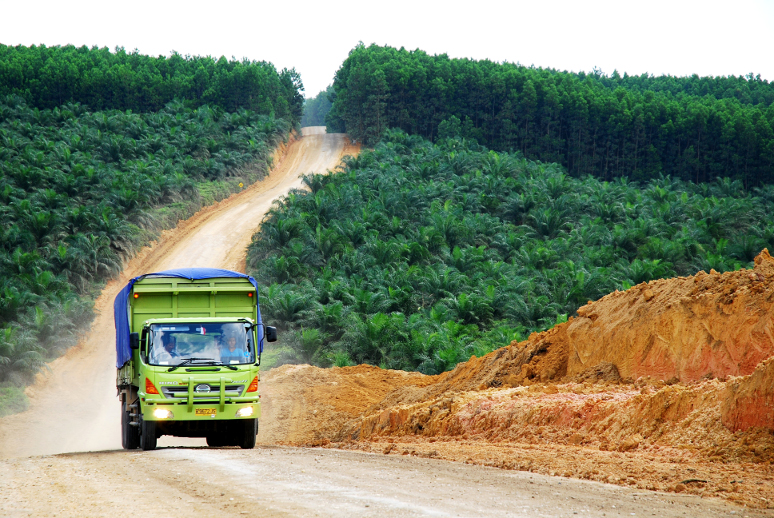 The Asian regional workshop on the Belt and Road Initiative (BRI) was organized by the Extractive Industries, Tourism and Infrastructure (ETI) program of the Global Forest Coalition (GFC) in Bogor, Indonesia, on 17-18 February of 2020. This meeting was organized with the active participation of Asian members of GFC and external experts. In total, there were 48 participants of 25 nationalities.
Objectives:
To raise awareness among, engage and mobilize GFC members and allied social movements (including Indigenous, peasant and women's movements and community leaders) in affected countries through the sharing of evidence-based analysis regarding the risks and the social, environmental and gender-differentiated impacts of the BRI and similar investment projects.
To build the capacity of GFC members and allied social movements to influence/campaign against investors in the BRI and similar investment projects who disregard social and environmental safeguards and human rights, including Indigenous rights, and to defend community rights and livelihoods against the corporate capture of biodiversity policy.
The vision was to hold a two-day meeting to discuss experiences and analyze lessons learned during the pilot phase of the GFC ETI program. The aim was not only to learn from each other's experiences, but also to analyze the key barriers and identify opportunities and develop a work plan, activities and deliverables for 2020 and beyond. The aim was successfully implemented. All participants were satisfied with the outcomes of the workshop. It was proposed to organize a second workshop on BRI in Asia in two years.
Workshop methodology:
To develop an interactive program that can allow participants to share their experiences and results. Following presentations by ETI partners, we also worked in groups to discuss joint lessons and develop joint future activities. Virtual participation was organized and several participants joined the workshop virtually.
Program – Day one:
On the afternoon of 16 February, we held an ETI program Steering Committee meeting at which we finalized the workshop program and appointed facilitators and note takers for both days of the workshop.
The workshop was opened by a representative of WALHI/FoE Indonesia and the Executive Director of the GFC. Next, we had a round of introductions of the participants in which they indicated their name, organization, role and expectations.
Panel discussion 1 ("What is the China BRI?") included presentations by the following:
 Hemantha Withanage, CEJ, Sri Lanka
 Wen Bo, CEPN, China (through Skype)
 Anna Kirilenko, BIOM, Kyrgyzstan.
Panel discussion 2 ("The BRI and human rights instruments") included the following presentations:
 Indigenous rights and the BRI (Pham van Dung, CENDI/CIRUM, Vietnam)
 Women's rights and the BRI (Diyana Yahaya and Arieska Kurniawaty, APWLD)
After lunch, we held a session on strategies to target international banks and other large investors in harmful BRI projects. This session included the following presentations:
 Strategies targeting multilateral funds (Ann Perreras, NGO Forum on ADB, Philippines)
 Strategies targeting the Green Climate Fund (Coraina de la Plaza, GFC, Spain)
 Strategies targeting private investors in tourism industry (Dario Solano, Afrodesc, Dominican Republic)
After this session, participants shared their BRI experiences from Asia and other continents and held a joint discussion about BRI.
Program – Day two:
The second day began with reflections on day one by Hemantha Withanage. Subsequently, participants were distributed into three working groups. In each group, facilitators and note takers were appointed by group members.
These three parallel working groups first discussed successful examples and lessons learned from campaigns against the impacts of BRI projects. After coffee break, the same groups discussed successful examples and lessons learned from campaigns against other ETI projects and held an initial discussion on collaborative strategies.
Next was a plenary session for listening to reports from working groups.
After lunch, we held a plenary session on Political opportunities to address the BRI and other ETI projects. In this session, the following reports were presented:
 The Convention on Biodiversity Conference of the Parties" (Simone Lovera, GFC, Paraguay)
 The Framework Convention on Climate Change (Souparna Lahiri, GFC, India)
 The High-Level Political Forum (Jeanette Sequeira, GFC, Netherlands)
Subsequently, working groups continued their work discussing ways forward and planning joint activities for the ETI campaign.
In the final plenary, presentations were given by the working groups, followed by a joint discussion on collaborative strategies, and after that, the workshop closed.
After end of the workshop, we held another meeting of the ETI Steering Committee at which we evaluated this workshop. All Steering Committee members agreed that the workshop was successful and that GFC should continue following BRI and Chinese investments not only in Asia, but also on other continents.