Monoculture plantations in Africa: how are forests and local communities impacted?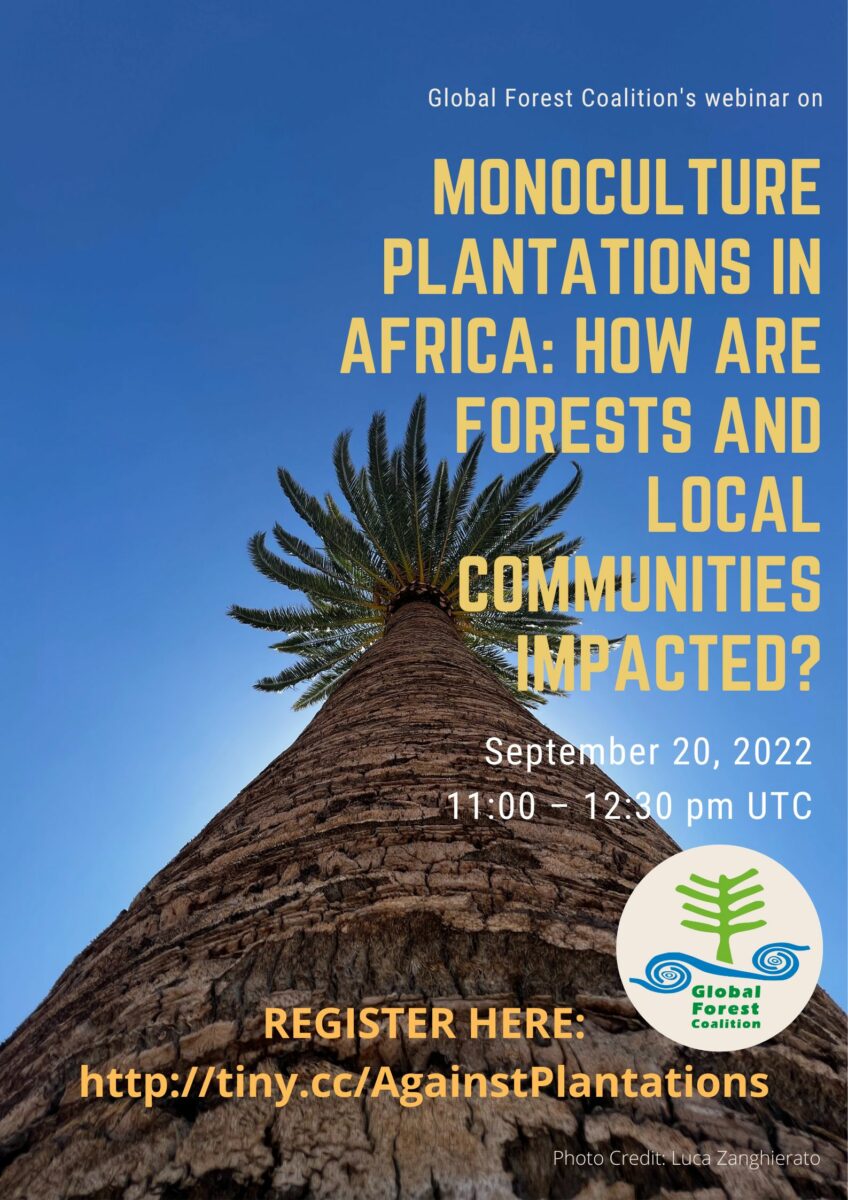 Global Forest Coalition's Biomass Africa Working Group invites you to a webinar on 
'Monoculture plantations in Africa: how are forests and local communities impacted?' 
September 20, 2022, 11:00 – 12:30 pm UTC/GMT+00
In 2004, people from rural communities in Brazil came together to declare September 21 as the Day of Struggle against Monoculture Tree Plantations, to protest against the millions of hectares of land that were being planted with eucalyptus, pine, rubber, or oil palm for industrial purposes. Now, much of this industrial expansion of monoculture continues to take place in Africa, where communities face land grabbing, forcible eviction, water, and air pollution because. Local communities are under the yoke of monoculture tree plantations, and women in all their diversities and Indigenous people are the worst affected. Industrial plantations are the centre of a system of oppression that violates peoples' rights and destroys communities' livelihoods.
These plantations have also taken a huge toll on the rich biodiversity in the region.
The expansion of this system of oppression is growing rapidly, and we must support community struggles on the ground by raising awareness about the impacts of plantations in Africa.
We will have presentations on:
Overview of plantations in Africa and their impacts on forests and communities

The gendered impacts of plantations in West Africa

What drives plantations into Africa? A climate negotiation perspective and response from the climate justice movement
REGISTER HERE: http://tiny.cc/AgainstPlantations
English-French interpretation available. We're looking forward to seeing you there.