Share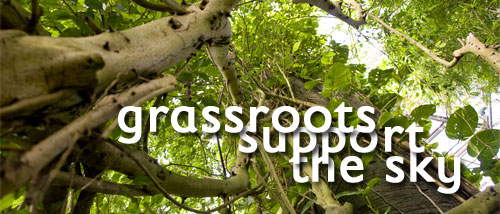 -
The Global Forest Coalition (GFC) is a network of NGOs and Indigenous Peoples Organizations committed to combating poverty amongst, and defending the rights of Indigenous Peoples and other forest-dependent peoples, locally, nationally and globally. We believe that forest-dependent peoples' rights should be at the heart of all forest policy, and we strive to ensure that both the direct and underlying causes of deforestation and forest degradation are addressed.
You can make a donation to Global Forest Coalition without any further obligation. Or you can become a member of GFC! GFC's success depends on the support of people like you, and we already have over 45 individual members in 34 countries.
Either way, with your support we can achieve so much more!
Donation packages

One time donation
you can transfer a donation to Global Forest Coalition's account in Amsterdam. The account number is 9103230, and you should state that it is a "donation." The BIC/Swift code is PSTBNL21, and the IBAN number is NL30PSTB0009103230.

Online donation
you can also donate securely on-line by using our online donation form via iDeal, credit card, check, PayPal, or one-time authorization. The connection is secure and your data cannot be read by third parties. The is made possible by www.allegoededoelen.nl

Become a member
If you become a member you will receive a GFC T-shirt as a welcome gift. You'll also receive GFC's digital newsletter 'Forest Cover' four times a year, and information about our activities and publications. We ask members to contribute at least €25 Euro (US$40) per year, by either monthly or annual direct debit donation. Regular payments are a great support to organizations like GFC. Please complete our form to the Global Forest Coalition.
Your gift is tax deductible, because the Global Forest Coalition is a foundation with a 'tax approved ideal goal' under Dutch law.
For more information about donation opportunities please contact the GFC Secretariat, at Yolanda.sikking@globalforestcoalition.org, telephone 31 206 765 870 / 31 623 913 217.
We greatly appreciate any amount you can afford to give. Together with you we can achieve more!