BURNED: ¿Son los árboles el nuevo carbón? – Estreno y retransmisión internacional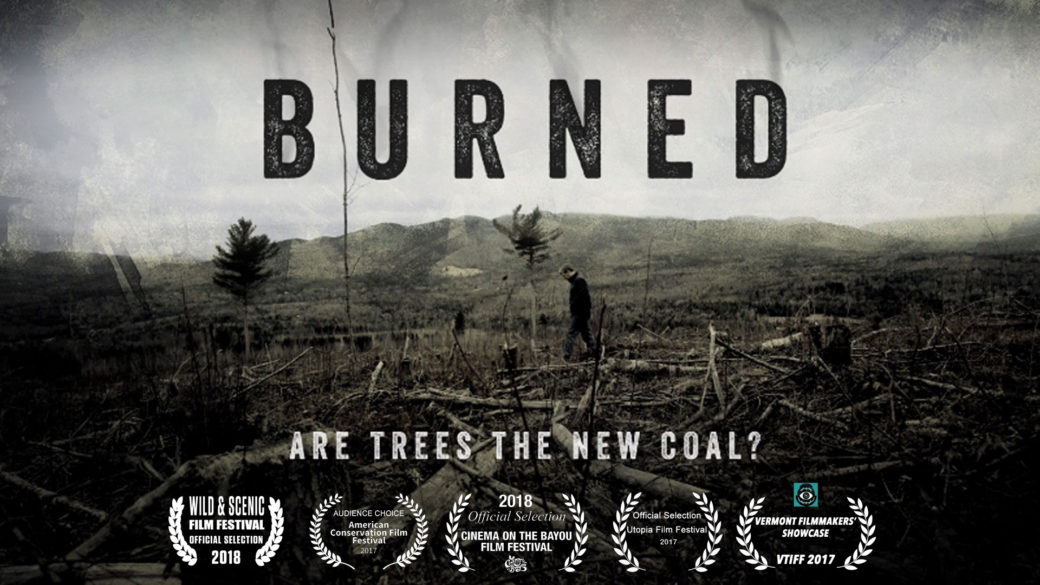 BURNED: ¿Son los árboles el nuevo carbón? es una película documental que cuenta la historia poco conocida sobre la destrucción cada vez mayor de nuestros bosques para usarlos como combustible, y analiza las lagunas políticas, los subsidios y el lavado verde que hace la industria energética eléctrica a través de la biomasa. Se transmitirá una versión de 30 minutos del largometraje, que estará disponible de forma gratuita en todo el mundo en Link TV, coincidiendo con la Conferencia y Exposición Internacional sobre Biomasa del 18 al 20 de marzo de 2019 y el Día Internacional de los Bosques de la ONU el 21 de marzo de 2019.
Continuar leyendo en ingles…
Premiere Dates:
BURNED will premiere on Link TV in the week of March 18 with free online on-demand streaming worldwide starting on March 18 and broadcast on March 20 (prime time) and 21 (midday) to coincide with the International Biomass Conference and Expo, March 18-20, and the UN International Day of Forests on March 21. The film will be available for free streaming for four months. The film might also be broadcast in April/May as part of Link TV's Earth Focus film series.
Streaming & Broadcast Platform:
BURNED will be available on Link TV, a non-commercial progressive American satellite TV network. Free on-demand streaming worldwide will be available via Link TV's online platform. Broadcast for the US only will be available from Link TV satellite via Direct TV and Dish Network.
Partners/Sponsors:
The filmmakers are working closely with environmental organization partners to help promote this event to their memberships and audiences. Groups that have signed on to date include: Dogwood Alliance; Partnership for Policy Integrity; Biofuelwatch; Southern Environmental Law Center; John Muir Project; Center for Biological Diversity; Global Forest Coalition; Greenpeace; Natural Resources Defense Council; Sierra Club; Ecology Action Centre; RESTORE; Rachel Carson Council; Forest, Climate, and Biomass Energy Working Group of the International Environmental Paper Network; Brighter Green; Stand.Earth; and the Leonardo DiCaprio Foundation. The campaign to recruit additional partners is still underway.
Filmmakers:
BURNED: Are Trees the New Coal? was produced by Marlboro Productions, Marlboro, VT.
For more about the film: https://burnedthemovie.com/