Impulsando la deforestación: alejarse de las soluciones reales para enfrentarse a la crisis climática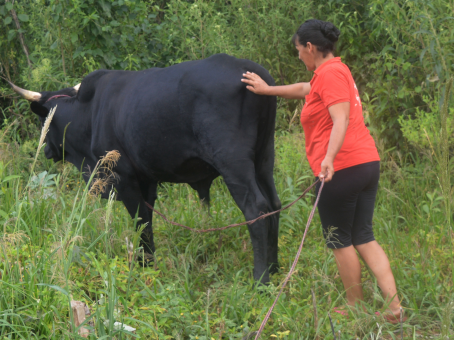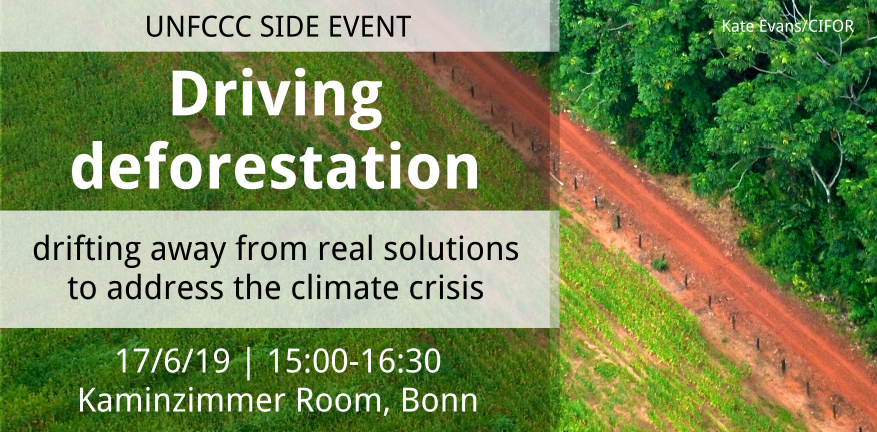 La importancia que tienen los bosques y la tierra para superar la crisis climática ha sido ampliamente documentada, al igual que el papel clave que desempeñan los pueblos indígenas, las comunidades locales y las mujeres en la restauración y protección de bosques y ecosistemas. Sin embargo, las políticas a nivel internacional y nacional aún no abordan las principales causas de la deforestación y sus impactos negativos para el medio ambiente y la sociedad. En su lugar, las soluciones falsas y erróneas que son respaldadas por incentivos y subsidios perversos están prosperando.
Continuar leyendo en ingles…
Using case studies from producer countries, this side event will discuss local perspectives and experiences of the impacts of some of the commodities that are the main drivers of deforestation, and how perverse incentives for two highly polluting sectors, industrial livestock production and bioenergy generation, drive these impacts. It will also look at alternatives to these industrial production models, such as agroecology and community-led forest restoration. The side event will then cover the key elements of the debate around Article 6 of the Paris Agreement, which could lead to more deforestation through market-based, false solutions to climate change.
Speakers:
Dil Raj Khanal,

The Federation of Community Forestry Users Nepal/

FECOFUN
Erin Biehl, Johns Hopkins Bloomberg School of Public Health (USA)
Isis Alvarez, Global Forest Coalition (Colombia)
Peg Putt, Environmental Paper Network International Biomass Working Group (Australia)
Souparna Lahiri, Global Forest Coalition (India)
Hosted by the Global Forest Coalition, Friends of Siberian Forests and Brighter Green.