As UN Declares International Year of Forests, Groups Demand Solutions to Root Causes of Deforestation
Insist Indigenous & Forest Peoples' Rights Must Be at the Heart of Forest Protection.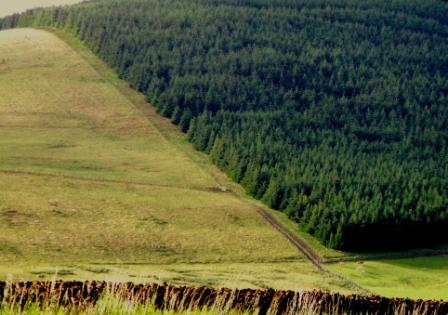 New York, At the launch of the High Level segment of the UN Forum on Forests today, Mr. Sha Zhukan, UN Under-Secretary-General for Economic and Social Affairs will declare 2011 "the International Year of Forests." Civil society groups advocating forest protection, Indigenous Rights, and climate justice are launching a program called "The Future of Forests," to ensure that forest protection strategies address the real causes of global forest decline, and are not oriented toward markets or profit-making.
Critics from Global Justice Ecology Project, Global Forest Coalition, Dogwood Alliance, Timberwatch Coalition, BiofuelWatch, and Indigenous Environmental Network charge that the UN's premier forest scheme: REDD (Reducing Emissions from Deforestation and Forest Degradation), advanced amidst controversy at the recent UN Climate Summit in Cancún, will not protect forests or stop deforestation.
"It is ironic that the UN is declaring 2011 the International Year of Forests considering that forests today are being destroyed and degraded faster than ever before," said Blessing Karumbidza, researcher at the Timberwatch Coalition in South Africa. "UN promises of social and environmental safeguards under REDD ring hollow considering how rates of forest loss have continued to escalate since the introduction of industry-friendly forest certification schemes. These schemes do nothing to prevent the wasteful consumption of timber products that drives forest loss, and do not address the ecological and social problems inherent to monoculture timber plantations."
"The Southern US has led the way in forest destruction and degradation and the export of these egregious practices globally," stated Scot Quaranda, Campaign Director of the Dogwood Alliance. "We are bringing increased attention to this disastrous reality to help stop the drive toward wood-based bioenergy, large-scale clearcutting, and the further conversion of forests to plantations in our region and worldwide."
"REDD will not stop deforestation for a few simple reasons," stated Anne Petermann, Executive Director of Global Justice Ecology Project and North American Focal Point for Global Forest Coalition. "First, it is based on an unscientific definition of forests that includes monoculture tree plantations and even genetically engineered trees. Second, REDD does not address the underlying drivers of deforestation, so logging may be curtailed in protected areas, but then pushed to non-protected forests. Third, REDD enables industries in the North to continue polluting, worsening climate chaos and in turn devastating forests. A further problem is that REDD does nothing to reduce toxic impacts on the communities near these polluters," she concluded.
Forest peoples, especially Indigenous Peoples, insist there be real strategies in place to protect forests. These strategies must be consistent with the UN Declaration on the Rights of Indigenous Peoples, adhere to the rights of free, prior and informed consent, and ensure that forest peoples remain the caretakers of their lands.
"Putting forests in the care of the people that depend on them is the best way to protect them. This includes collectively demarcating and titling Indigenous Peoples' territories and land, where most of the world's forest are found," stated Tom Goldtooth, Executive Director of Indigenous Environmental Network. "Governments and corporations that profit from their plunder will never protect forests." [1] [2]
According to Dr. Rachel Smolker of BiofuelWatch, "The greatest emerging threat to forests is wood-based bioenergy. Scientific models predict that if the demand for wood-based energy continues to rise unabated, all forests and grasslands will be converted to bioenergy plantations by 2060." [3]
Global Forest Coalition released a report called "Getting to the Roots" at the recent UN Climate Conference in Cancún, Mexico to analyze the underlying causes of deforestation. The report concludes, "neoliberal economic policies are the main underlying causes since they are at the root of many of the other drivers of deforestation." [4]
Contacts:
Anne Petermann, Global Justice Ecology Project (U.S.) +1.802.578.0477
Blessing Karumbidza, Timberwatch Coalition (South Africa) +27.82.5079043
Simone Lovera, Global Forest Coalition (Paraguay) +595.981.407375
Tom Goldtooth, Indigenous Environmental Network (U.S.) +1.218.751.4967
Scot Quaranda, Dogwood Alliance (U.S.) +1.828.242.3596
Almuth Ernsting, Biofuelwatch (UK) +44.1224.324797
NOTES
[1]  Download the PDF of Global Forest Coalition's Report, "The Hottest REDD Issues"
[2] Download Indigenous Environmental Network's report, "The NO REDD Reader"
[3] View Science Magazine's article, Implications of Limiting CO2 Concentrations for Land Use and Energy
[4]  Download Global Forest Coalition's report: Getting to the Roots: Underlying Causes of Deforestation and Forest Degradation, and Drivers of Forest Restoration
http://www.globaljusticeecology.org
Blog: http://climatevoices.wordpress.com
Facebook: http://www.facebook.com/pages/Hinesburg-VT-Bay-Area-California/Global-Justice-Ecology-Project/64140857165
Twitter: http://twitter.com/climatejustice1
Global Justice Ecology Project Mission Statement: To build local, national and international alliances with action to address the intertwined root causes of social injustice, economic domination and environmental destruction.
Global Justice Ecology Project is the North American Focal Point of the Global Forest Coalition
https://globalforestcoalition.org