CDB COP14: ¿Quién se beneficia de los impulsores genéticos como una forma de biotecnología moderna?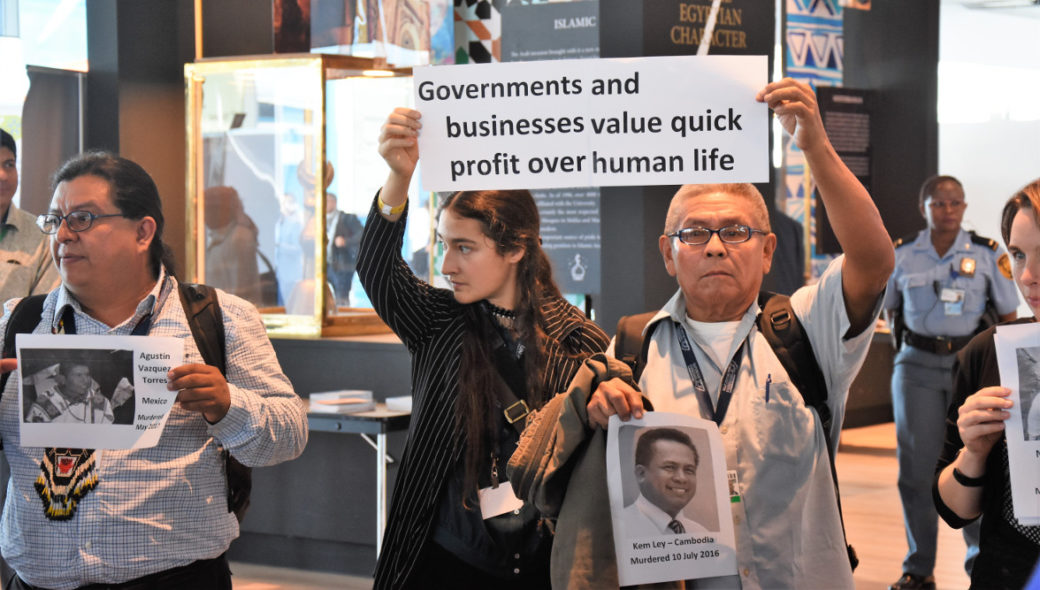 por Kwami D. Kpondzo, Oficial de Campañas en Les Amis de la Terre Togo y Punto Focal Regional de África para la Coalición Mundial por los Bosques
El mundo está sufriendo porque la biodiversidad está poco protegida y mal conservada. La pregunta sigue siendo, ¿cómo planeamos conservar la biodiversidad para una vida mejor en la tierra? ¿Es por conocimiento tradicional o por tecnología moderna? De hecho, hoy en día, la biotecnología moderna se presenta como la solución para mejorar la vida de los seres humanos en la Tierra. Esta tecnología invade los campos de la agricultura, la silvicultura y la pesca con el objetivo de mejorar la productividad y se encuentra en la base de la destrucción de la biodiversidad y el desequilibrio en la armonía de la naturaleza.
Continuar leyendo en inglés…
In addition, the introduction of biotechnologies such as genetically modified organisms (GMOs), synthetic biology and gene drives (digital sequence information technologies) have an impact on the livelihoods of communities. GMOs were originally promoted with the claim that they would benefit people and biodiversity as well, but this is not the case. The example of failed BT cotton in India and Burkina are examples of why we do not need these risky and failed technologies.
In India, the Andhra Pradesh Coalition, in its report titled "Did BT cotton still fail in Andhra Pradesh in 2003-2004?", investigated the cases of 164 small-scale farmers in three districts in Andhra Pradesh between 2003 and 2004. The report states that BT cotton increased yields insignificantly and that overall profits of farmers growing BT cotton were reduced by 9%.
In Africa, a COPAGEN report titled "BT Cotton and us – The Truth of Our Fields! ", published in April 29, 2017, draws a damning conclusion. It describes the consequences, in Burkina Faso, of genetically modified cotton cultivation developed by Monsanto. The field research over a period of three years involving 203 cotton producers clearly showed that in the 2014-2015 and 2015-2016 cotton seasons, yields were lower than those of conventional cotton. These examples show the danger of the use of these modern biotechnologies in agriculture.
There is clearly a conflict of interest between the conservation of biodiversity and the use of genetically modified organisms and other forms of modern biotechnology like gene drives. Gene drives could have a serious impact on human health, environment and biodiversity.
In light of the various findings on the use of modern biotechnology in agriculture, there is every reason to believe that the promoters of modern biotechnology are benefiting from it.
We say NO to gene drives and all false solutions to the biodiversity crisis.