Convocatoria de coordinador/a de campaña: Campaña sobre la producción ganadera insostenible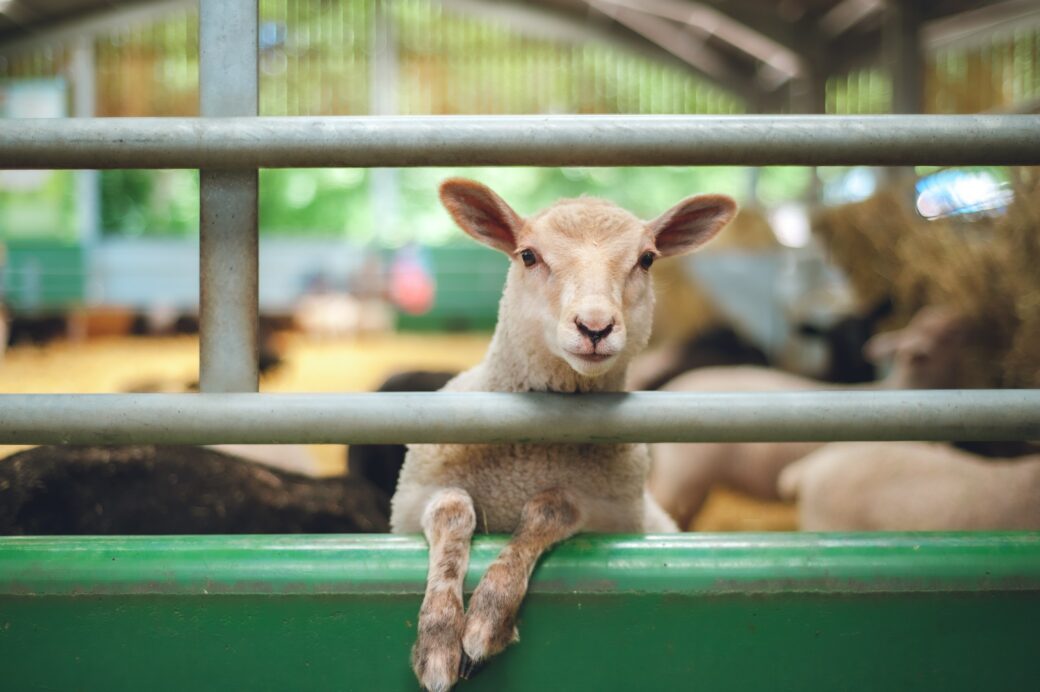 La Coalición Mundial por los Bosques busca un(a) coordinador(a) para nuestra campaña contra la producción ganadera insostenible.
seguir leyendo en inglés…
---
Job description and requirements
Are you an enthusiastic campaigner looking to work in a small yet global and multicultural organization that is dedicated to environmental justice, human rights, and gender justice? Do you have a strong affinity with working in such organizations and social movements and bringing a feminist, intersectional approach to our campaigning and advocacy work?
We are looking for an enthusiastic and experienced person to join our team as coordinator of our campaign against unsustainable livestock farming as a key driver of forest loss. The aim of the Unsustainable Livestock Campaign is to halt and reverse the expansion of unsustainable livestock production and support alternative agroecological models of food production, highlighting the gender-differentiated impacts and the rights and roles of women. The campaign coordinator will lead international advocacy work for the campaign and be responsible for engaging with our global membership to facilitate learning and skill-sharing as well as promoting community-led, gender-just alternatives. If this sounds like you, apply to join our team!
Purpose of the role
The Campaign Coordinator of the Unsustainable Livestock campaign is responsible for creating, facilitating, and implementing impactful strategies to achieve our campaign objectives as well as developing and coordinating the campaign work plan and team. The Campaign Coordinator will work closely with 1 part-time livestock campaigner and team members from the communications team and other campaign teams operating from multiple locations, as well as GFC members across the world.
Job Role: Campaign coordinator: Unsustainable Livestock Farming campaign
Job Type: Part-time (24-32 hours per week) position on a temporary labor contract with the possibility of extension.
Starting date: December 1, 2022
Location: Remote. Access to a fast and reliable internet connection is required.
Key tasks and responsibilities:
Planning and implementation of activities to advance the overall campaign goals and objectives.
Conducting research and policy analysis and providing support to GFC's member groups to develop their own national campaigns.
Building and maintaining good and productive relationships with GFC's member groups that participate in the campaign.
Helping to track international policy developments relevant to agro-industrial and/or intensive livestock farming, deforestation, climate change, sustainable food systems, indigenous peoples, local community, and women's rights. Keep team members and campaign participants informed.
Playing an active support role in the different outreach and awareness-raising activities and collaborating with the communications team in the production and dissemination of communication materials.
Supporting the development and implementation of international advocacy campaign activities at international policy processes, such as the Convention on Biodiversity, and the UN Framework Convention on Climate Change, in close coordination with other GFC campaigners involved in these processes. This includes contributing to policy briefings and other advocacy materials, active participation in networks of like-minded movements and organizations, organization of side events and exhibitions at international meetings, and direct advocacy work.
Supporting the preparation of specific meetings, including webinars, international strategy meetings, and dialogues.
Supporting the development of the Stop Financing Factory Farming campaign, ensuring the fulfillment of activities in which GFC has a leadership role, and promoting adequate access to information to ensure the participation of members and organizations from the global south.
Participating in rapid responses to important developments when needed.
Producing narrative reports when required and in line with mandatory reporting deadlines and formats.
Assisting with the preparation of annual reports and other planning, monitoring, evaluation, and learning (PMEL) tasks as directed.
Playing an active role in the campaign budget administration, always seeking the appropriate use of resources supporting the campaign's objectives and the appropriate participation of GFC members.
Main requirements:
Self-starter able to grasp complex livestock policy frameworks, rights-based approaches, and environmental policy issues.
Approximately 5 years of experience and proven ability to coordinate international campaigns focusing on reversing the expansion of unsustainable livestock production, and supporting alternative agroecological models of food production.
Self-motivated and organized with strong communication skills.
Proven affinity with working for a multi-cultural coalition of NGOs, grassroots organizations, women's rights groups, and Indigenous Peoples Organisations.
Good working knowledge of the drivers of deforestation and gender-differentiated impacts, indigenous peoples and local community rights, food sovereignty and gender justice, and feminist perspectives.
Strong understanding of campaign strategies, management, and PMEL.
Willingness to learn and engage in international advocacy work in the field of livestock, food, justice, forests, gender, biodiversity, climate change, indigenous rights, and community conservation, and a willingness to travel.
Professional, creative, and capable of working both independently and as part of a team.
Ability to self-manage workload and time management skills, in particular the ability to plan, organize and prioritize multiple projects and respect tight deadlines.
Fundraising experience is a plus to find new funders and apply for grants to strengthen the campaign.
Fluency in English; Spanish, Russian or French, or another major language is an advantage.
Excellent writing skills.
To apply
Please send your CV and a cover letter outlining your suitability for the role to               gfc@globalforestcoalition.org and milena.bernal@globalforestcoalition.org. We particularly encourage people from an Indigenous background and/or people who are involved in GFC member groups (part-time or as volunteers) to apply. We strive for gender and regional diversity in our team.
For more information, please visit our campaign page.
——- Closing date for applications: October 26th, 2022 ———