Share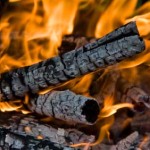 Montreal, Canada– Today, at a meeting of the Convention on Biodiversity[1], Global Forest Coalition[2] and Biofuelwatch[3] will launch a new report highlighting the impacts of expanding use of wood for generating industrial scale electricity and heat[4], especially in Europe and North America. The report points to EU demand where both dedicated biomass facilities and conversion of coal plants to biomass are resulting in a new international trade in wood pellets. Estimates are that the UK alone will burn pellets made from 82 million tonnes of wood, eight times the country's total domestic wood production. Most pellets are now being imported from forests in the southern USA and British Columbia, Canada, but other regions are being eyed as potential future sources. Read more »
Share

New York, US -  On 21 September, the International Day of Action against Monoculture Tree Plantations [1], organizations, forest dependent communities, and Indigenous Peoples from around the globe will denounce industrial tree plantations due to their devastating social and ecological impacts. 
Global Justice Ecology Project, Global Forest Coalition, Campaign to STOP Genetically Engineered Trees, and Biofuelwatch are joining the International Day of Action against industrial tree plantations by demanding an immediate ban on the release of all genetically engineered (GE) trees, including outdoor field trials.
Read more »
Share
Indigenous peoples organizations, NGOs, citizens of countries on all continents, members of the Global Forest Coalition (Global Forest Coalition, GFC[1]), express our strong support and solidarity with the Colombian peoples convened by the "Popular and Agrarian Strike", especially rural people, workers and local communities suffering the impacts of agricultural and trade policies on their livelihoods and means of production, as well as the violation of their fundamental rights, which have forced them to mobilize massively through the country's farmlands, roads and cities.
The Agricultural Strike and the actual popular mobilizations in Colombia, have given current visibility and relevance to the debate about the unsustainable economic and social model inflicted in that country, not only among the Colombian population, but internationally, just like us, individuals and organizations constantly looking at what happens on that territory. Read more »