Share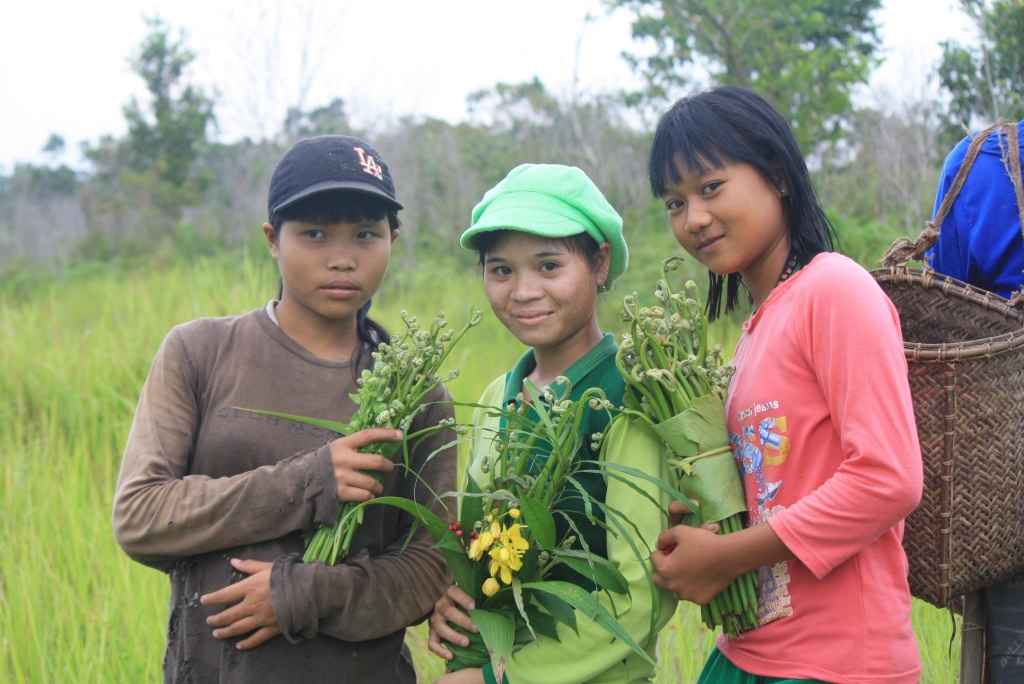 Bonn/Bogota, 12 June 2013
A new report [1] by the Global Forest Coalition [2] was launched at a side event on equity in climate mitigation policies organized by GenderCC at the climate talks in Bonn, Germany [3]. The report highlights the serious negative impacts that the proposed new 'bioeconomy' and existing markets in 'environmental services' could have on women around the world.
Share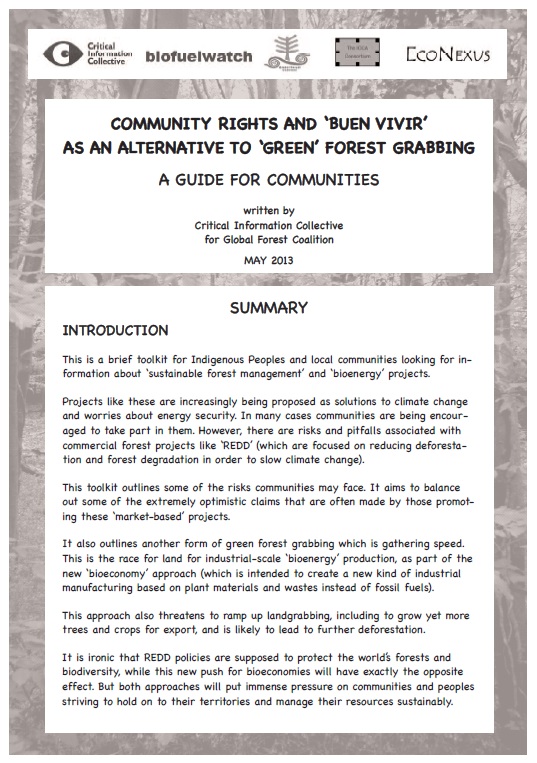 Bonn, Asuncion, 3 June 2013
As another round of climate talks [1] opens today in Bonn, Germany, a coalition of human rights and forest groups have launched a manual for communities on alternatives to REDD+ and other forms of 'green land grabbing' [2].
The manual, which has been produced by the Global Forest Coalition [3], Critical Information Collective [4], Biofuelwatch [5], the ICCA Consortium [6] and Econexus [7] highlights the risks of REDD+ [8] projects and large-scale bioenergy production schemes for communities.  Many of these schemes have been associated with involuntary displacements of communities and other forms of so-called 'green land grabbing'.
Share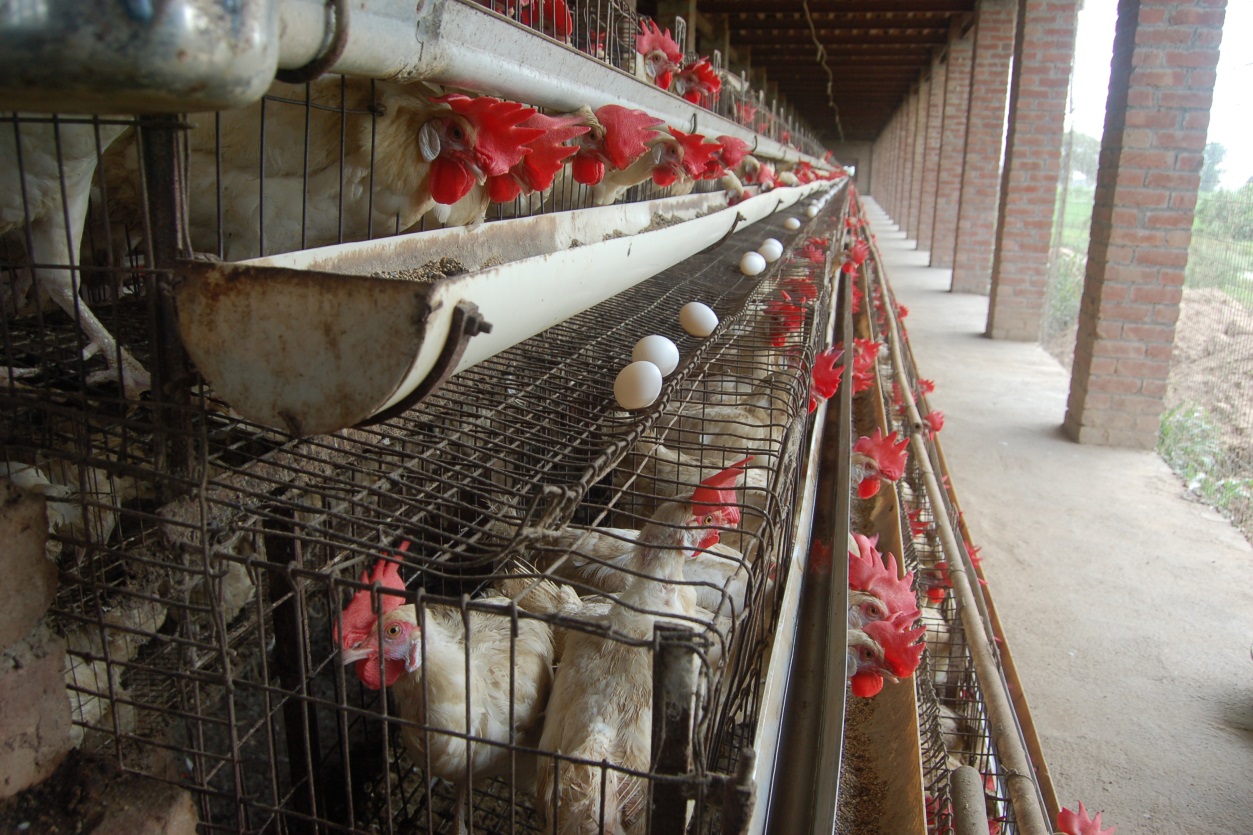 New York/Asuncion, 22 May 2013
On the occasion of International Day for Biodiversity and the start of UN talks on a possible sustainable development goal (SDG) on agriculture [1], a coalition of environmental NGOs has published a briefing paper to raise awareness of the negative impacts of rapidly expanding industrial livestock farming and large-scale cattle ranching on the world's forests and biodiversity. Industrial animal agriculture cuts across multiple sectors, affecting land use, water, food security, public health, and climate change. But too often these intersections are overlooked. Read more »