Share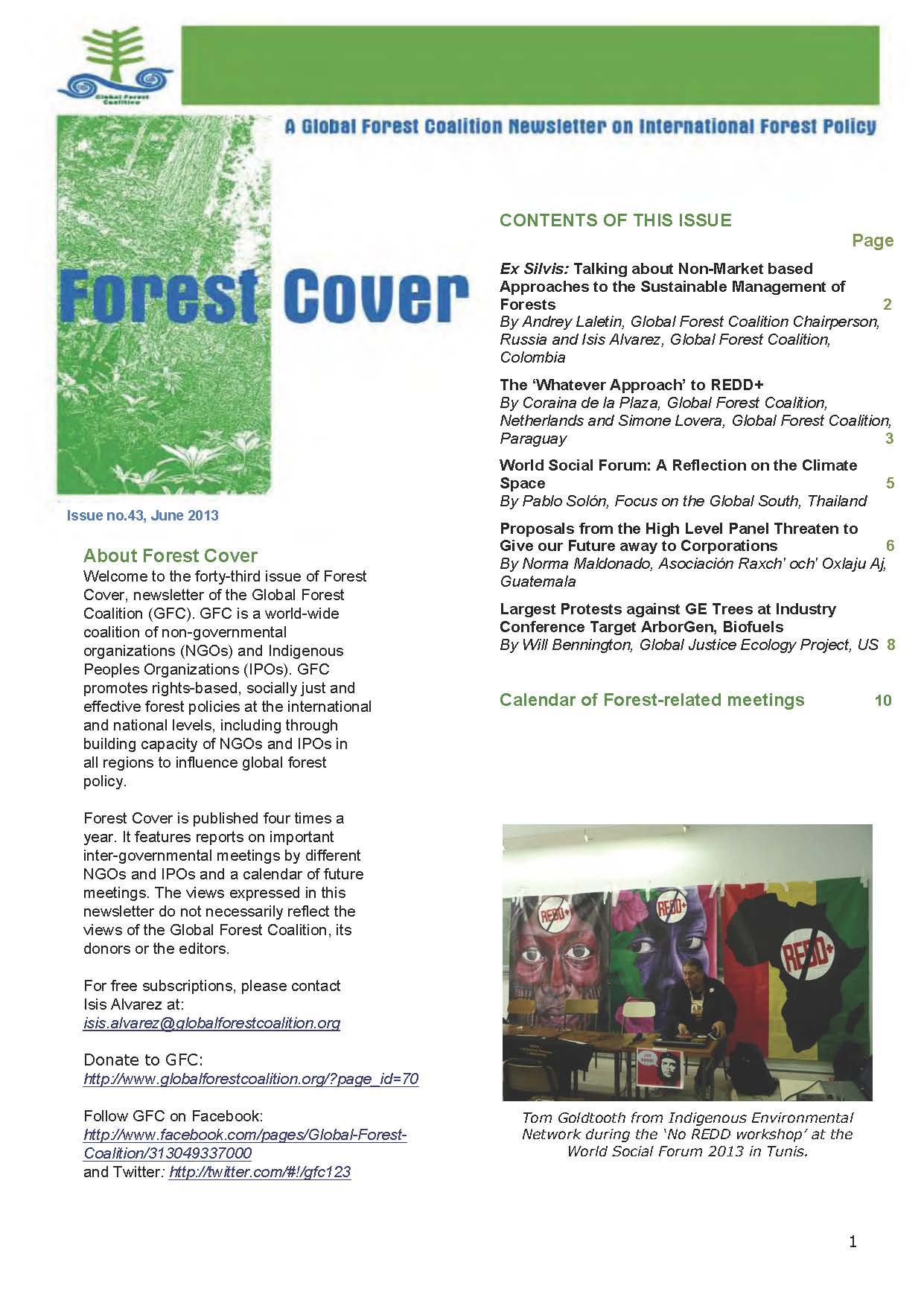 In this new issue of the Global Forest Coalition's newsletter in intergovernmental forest-related policy processes: the editorial addresses the main happenings during the last United Nations Forum on Forests were market based approaches gained new ground; followed by an article that gives an overview of what the last climate negotiations in Bonn were about providing a critical view on what seems to be coming next; the next article deals with the 'Cilmate Space', an important space given to civil society, indigenous peoples and other organizations who have been actively involved in climate change issues during the last World Social Forum held in Tunis. Former Ambassador of Bolivia to the UN, Pablo Solón, makes a reflection on what this space meant for the different struggles occuring in our days. The following report written by a Guatemalan activist, sums up what the post2015 and Sustainable Development Goals processes emerging from Rio+20 have meant for civil society including a deep analysis on why the way these processes are currently proposed are not likely to give any of the expected results. The last article is based on the happenings during the last GE trees biotech Conference held in Asheville, North Carolina where GE trees proposals are increasingly meeting with public opposition.
Forest Cover is also available in Spanish
Share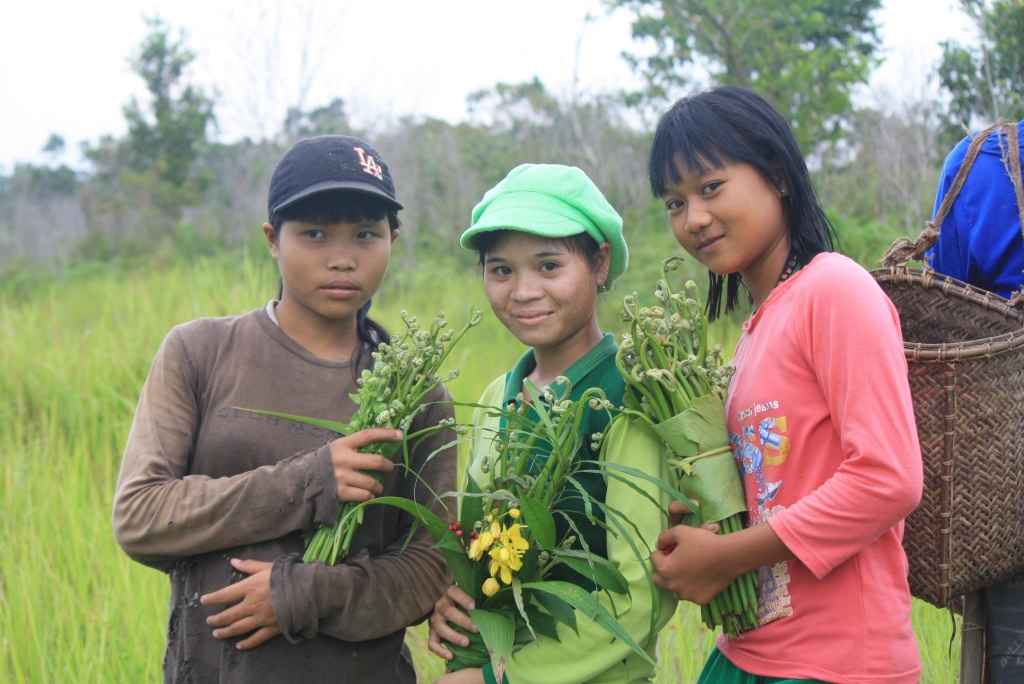 Bonn/Bogota, 12 June 2013
A new report [1] by the Global Forest Coalition [2] was launched at a side event on equity in climate mitigation policies organized by GenderCC at the climate talks in Bonn, Germany [3]. The report highlights the serious negative impacts that the proposed new 'bioeconomy' and existing markets in 'environmental services' could have on women around the world.
Share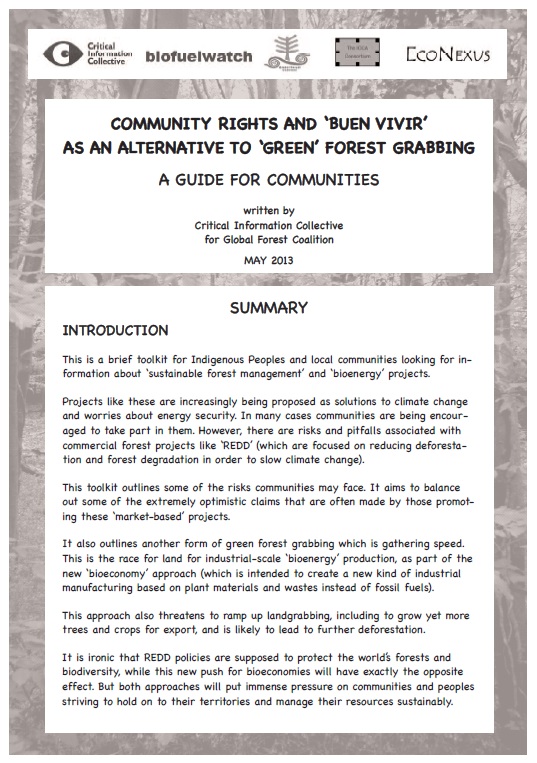 Bonn, Asuncion, 3 June 2013
As another round of climate talks [1] opens today in Bonn, Germany, a coalition of human rights and forest groups have launched a manual for communities on alternatives to REDD+ and other forms of 'green land grabbing' [2].
The manual, which has been produced by the Global Forest Coalition [3], Critical Information Collective [4], Biofuelwatch [5], the ICCA Consortium [6] and Econexus [7] highlights the risks of REDD+ [8] projects and large-scale bioenergy production schemes for communities.  Many of these schemes have been associated with involuntary displacements of communities and other forms of so-called 'green land grabbing'.