Journée internationale des Luttes paysannes // Production industrielle de viande: refaçonner le monde à leur image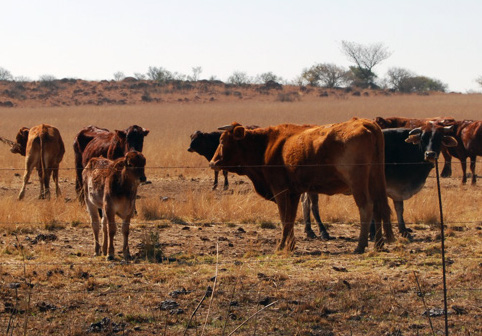 Perspectives du Sud global et les pistes vers un modèle alternatif et durable de fermes d'élevage du bétail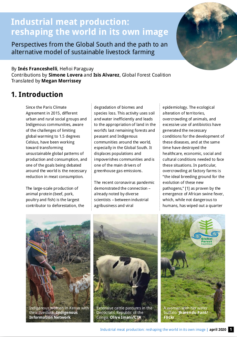 Lors de la Journée internationale des Luttes paysannes, nous avons le plaisir de lancer un nouveau rapport qui porte sur l'une des principales menaces qui pèsent mondialement sur les moyens de subsistance et la souveraineté alimentaire des communautés paysannes: l'industrie de l'élevage du bétail. Notre nouvelle étude approfondit les impacts de cette industrie destructive et présente des modèles alternatifs et durables de production alimentaire à partir de la perspective des pays du Sud.
Continuez à lire en anglais…
The briefing summarises the lively discussions and outcomes of three dialogues on unsustainable livestock farming and its alternatives that took place in Addis Ababa (Ethiopia), Santiago de Chile (Chile) and Bogor (Indonesia) over the past six months. During these dialogues, representatives of CSOs, Indigenous Peoples and community groups came together to share experiences and strategize on how to reduce the impacts of a production model that destroys ecosystems and communities, and increase the resilience of alternative models that sustain the livelihoods of peasant farmers and protect biodiversity.
Download the briefing in English and Spanish
To explore these issues in more depth please join our webinar series! Upcoming webinars:
Asia-Pacific regional webinar: April 27th 2020 (TBC)
African regional webinar: May 4th 2020 (TBC)