BID Invest se désengage d'un prêt controversé au géant de l'industrie de la viande bovine brésilien Marfrig Global Foods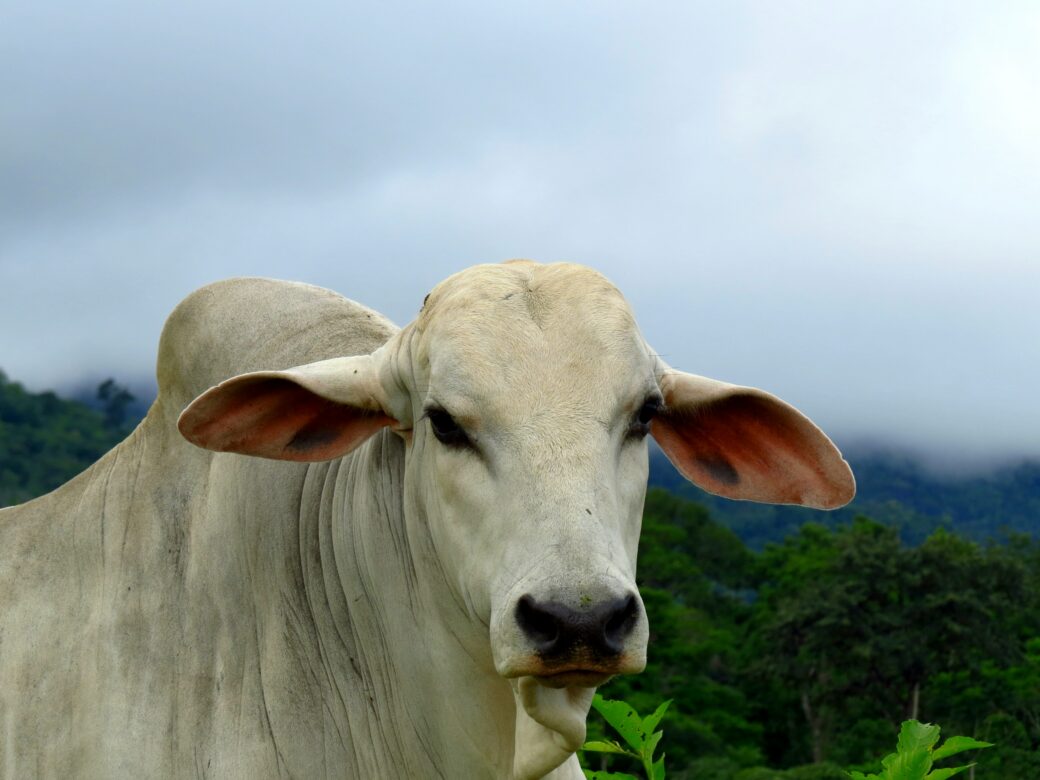 WASHINGTON — Des groupes de défense de l'environnement, du bien-être des animaux, des droits humains et du développement ainsi que les communautés autochtones se réjouissent à la suite de l'annonce de BID Invest, la branche privée de la Banque interaméricaine de développement (BID) : de fait, elle n'envisage plus l'ensemble de prêts s'élevant à 43 millions de dollars pour les exploitations bovines brésiliennes de Marfrig Global Foods (MRFG3.SA). Le prêt de BID Invest qui aurait permis de mobiliser 157 millions de dollars supplémentaires d'autres sources, devait initialement faire l'objet d'un vote du conseil d'administration le 8 décembre 2021. Il a par la suite été reporté au 4 mai 2022. Selon BID Invest, le processus de prêt a été « interrompu » et « n'est plus considéré pour approbation ».
Continuer en anglais…
In October 2021, a public letter signed by more than 200 groups (now more than 275 signatories) was sent to the Bank's board of directors, citing potential bank policy violations and denouncing the loan for the role it could play in fueling deforestation and land grabbing, given the problems inherently related to the investment sector and the company's history of social and environmental rights violations. Since then, dozens of groups have reached out to the bank's executive directors urging opposition to the loan. The Divest Factory Farming Campaign, the driving force behind this opposition, also launched a public social media campaign against the loan in November using hashtag #DivestFactoryFarming.
The IDB Invest decision to drop Marfrig Foods comes at a time when the company is coming under pressure from institutional investors. After completing a detailed, independent assessment in September 2021, the world's largest sovereign wealth fund — the Norwegian Government Pension Fund — placed Marfrig Global Foods SA 'under observation' "due to unacceptable risk that the company contributes to serious environmental damage."
"Public development finance should not be channeled to large-scale industrial livestock operations like Marfrig that fuel deforestation and the climate crisis" said Kari Hamerschlag, Deputy Director of Food and Agriculture at Friends of the Earth U.S. "We hope the IDB Invest's decision to drop the Marfrig loan sends a loud signal to other banks: animal agribusiness investments are incompatible with commitments to reduce emissions and align their lending with the Paris Climate Agreement."
"It's highly unusual for the Bank to stop a loan that is so far along in the pipeline," said Ladd Connell, Environment Director at the Bank Information Center. "We applaud the Bank for making the right decision to not move forward with the Marfrig loan."
"There should be no development without the involvement of Indigenous and traditional communities in Amazon territories," said Daniel Faggiano at Instituto Maíra. "Let it be clear to all International Financial Institutions that projects will not be accepted without the free, prior and informed consent of affected communities. This campaign is a victory for climate justice and the affirmation of the self-determination of Indigenous and traditional peoples."
"Marfrig is not deserving of public or private finance," said Merel van der Mark, Animal Welfare and Finance Manager at Sinergia Animal. "We hope this sends a signal to private investors to steer clear of this risky company that is highly implicated in animal cruelty, deforestation and land grabbing in Brazil."
"We hope that rejection of this loan will begin a new trend at the Inter-American Development Bank away from factory farm financing in Latin America and the Caribbean region, since there are impacts that cannot be mitigated under any scheme," said Milena Bernal, Livestock and Gender Coordinator, Global Forest Coalition. "Since 2017, IDB invest has increased its investments in livestock more than twentyfold to around 500 million at present. This must stop".
"After sounding the alarm about this controversial project, we're delighted that the plug has now been pulled. Factory farms already cause immense suffering to over 50 billion animals, contribute to habitat destruction, climate change and multiple health crises. The last thing we need is more of them," said Jennifer Black, Animals in Farming Campaign Manager at World Animal Protection. "There is a growing number of mouths to feed, but there are humane, healthy and sustainable options on the table. Development banks have a duty to invest responsibly and ethically."
"The IDB and other Public Financial Institutions should simply follow human and environmental rights to the letter, if they are to truly serve as an instrument for the improvement of people's lives." Said Alexandre Andrade Sampaio, coordinator of the International Accountability Project for Latin America and the Caribbean. "It is worrying that for such basic standards to be followed we need a global campaign that mobilizes international, local and community groups. However, it is a clear statement that the international community is united around these values, which cannot be ignored by our public institutions."
Carina Millstone, Executive Director of Feedback Global said: "The IDB has finally caved in to international pressure over its shocking plans to invest in Marfrig. It's high time other financial institutions follow suit, drop Marfrig and divest from all destructive industrial livestock firms."
Opposition to this loan is part of a broader Divest Factory Farming Campaign, which partners with locally affected communities and organizations to shift development finance away from industrial livestock production. Campaign steering committee members include: the Bank Information Center, Friends of the Earth U.S., Feedback Global, the Global Forest Coalition, International Accountability Project (Early Warning System), Sinergia Animal and World Animal Protection.
Communications contacts: Kerry Skiff, kskiff@foe.org, 202-222-0723 / megan@globalforestcoalition.org