La dernière version de la TNFD confirme sa réputation de " la prochaine frontière du blanchiment écologique des entreprises "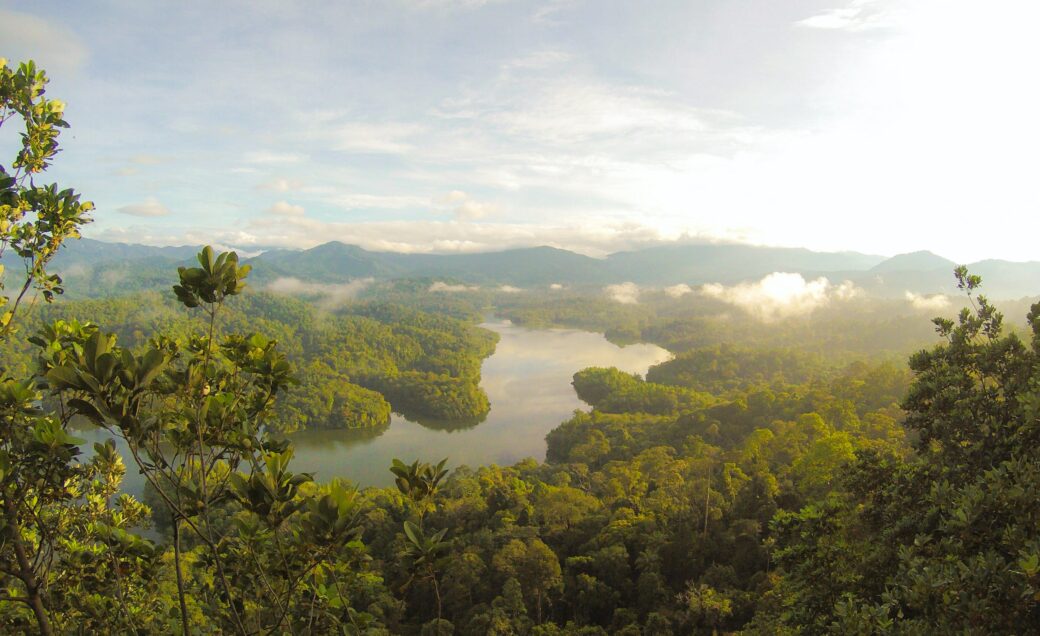 Communiqué de presse, 7 Novembre 2022– Près de 18 mois après le lancement du groupe de travail sur les informations financières liées à la nature (Taskforce on Nature-related Financial Disclosures, TNFD) sa dernière version suggère que l'on ne peut pas faire confiance aux entreprises mondiales qui y participent pour développer un système de rapports crédible qui modifierait de manière significative le comportement des entreprises en matière de biodiversité.
Continuer en anglais…
On Friday, the TNFD issued its third draft on its proposed framework for how businesses should report on nature-related risks. The TNFD is a taskforce made up of 34 global corporations, including several that have come under fire for their environmental practices. A fourth draft is expected in February, before the final version is published in September 2023. While the TNFD is a voluntary initiative, the corporate taskforce is advocating for the TNFD framework to be made mandatory and adopted into national law and even international frameworks.
Since May, civil society organizations have urged the TNFD to adopt a series of recommendations to ensure that its framework doesn't become a tool to amplify greenwashing. They have also critiqued TNFD for failing to adopt an evidence-led approach. NGOs have been highly critical of the TNFD lobbying regulators and government officials for a framework written by global corporations to be adopted into law – noting that this goes against the advice of the UN and others for less corporate lobbying in the regulatory sphere, not more.
"The whole TNFD exercise is meaningless if it does not require a business to report on its impacts on nature, indigenous peoples and local communities, and society at large. Without that, it just becomes a greenwashing exercise", noted Merel van der Mark, Coordinator of the Forests and Finance Coalition.
"When it comes to the biodiversity crisis, yet again the TNFD has shown it truly puts the 'business' in business as usual. The devil in the detail of its latest draft shows that it remains an open door for greenwashing. Right now the world is trying to chart a path out of the biodiversity crisis and TNFD has shown itself so far to be completely irrelevant, if not outright obstructive, to those efforts," added Shona Hawkes, an advisor at Rainforest Action Network.
Core recommendations put forward by civil society organizations include that the TNFD should:
Require businesses to disclose complaints about its human rights and environmental practices. The TNFD's draft 3 does not require businesses to report whether they are facing allegations and complaints about their risks and harms to nature or the people who defend or depend on it.
Reinstate its initial position on double materiality reporting. When the TNFD was first conceived, its technical experts and founders stated that the TNFD framework should be based on what is termed  'double materiality'. That is, a business should report not only on business risks arising from the biodiversity crisis, but also a business' impacts on nature (and therefore also systemic risks). The corporate taskforce then did a U-turn on this issue. By failing to require that all companies supply meaningful, verifiable evidence of what their impacts on biodiversity are, the TNFD simply provides businesses with a mouthpiece for half truths and outright lies.
Adopt measures to ensure it does not undermine human rights law. At least 20 of the world's major corporate standards for industries at high-risk of harm to biodiversity align human rights and environmental outcomes – many have existed for over a decade. Under the TNFD's proposed framework businesses are not required to disclose if they are operating in Indigenous Peoples' territories or linked to human rights abuses. Indigenous Peoples care for 80% of the world's remaining land-based biodiversity and despite being only 5% of the global population, horrifyingly account for nearly 40% of environmental defenders killed over the last decade.
Require reporting on lobbying – to show where a business may be actively working to oppose laws to protect nature and people. 
Ensure it does not adopt poor, rushed guidances – TNFD has released a guidance for financial institutions and references a host of sector and other guidance in development. It claims to be consulting 'experts' – yet leading civil society organizations and networks, which have been at the forefront of pressing for stronger industry standards for years, are unaware that this process is even happening.
Require companies to disclose the georeferenced location of their operations and that of their supply and investment chains.
Quotes: 
"With its latest draft, TNFD has shown us once again that corporations and financial institutions can claim to act on nature without taking any meaningful measures to reduce their impacts on nature. TNFD doesn't work for biodiversity, it doesn't work for people, and it doesn't work to safeguard our economies either. If the industry is serious about protecting nature, this is not how it will be done." Hannah Greep, Banks & Nature Campaign Lead, BankTrack
"Under the TNFD framework a business doesn't have to report: if it is abusing the rights of people trying to protect nature, if it has been fined for illegal forest land clearing or if it is facing allegations and complaints about its environmental practices. On what possible planet is this part of the solution to the biodiversity crisis? Certainly not this one." Karen Vermeer, Finance Working Group Coordinator, the Environmental Paper Network
"We know, across the world, that women and other marginalized genders are often leading the fight to protect our land, waters and forests. We also know that they can be the most adversely affected by pollution or extractive industries that trash nature, violate local communities' rights and harm our health. The TNFD's latest draft, like the ones that came before, brings us no closer to a world where women, girls and other marginalized genders can equally and safely enjoy, restore and care for their local ecosystems." Simone Lovera, Executive Director, Global Forest Coalition
"Evidence continues to mount about the critical role that Indigenous Peoples and traditional communities play in protecting nature and biodiversity, yet the TNFD's latest draft includes no requirements that businesses disclose if they are operating in Indigenous peoples' territories and how those peoples have been consulted, nor does it require disclosure on adverse impacts on Indigenous and other marginalized communities. This gap is unacceptable if the TNFD is to be credible." – Moira Birss, Climate and Finance Director, Amazon Watch
"The TNFD's greatest contribution so far seems to be as a perfect case study of why we shouldn't expect global corporations to lead us out of the biodiversity crisis. The best way to shift markets so that harming nature and people does become a business risk is for governments to write laws that do just that. We need governments to hold businesses responsible for their harms to nature and people." – Melissa Blue Sky, Senior Attorney, Center for International Environmental Law
Link to source: forestsandfinance.org