Appel à candidatures: Coordinatrice de la campagne "Justice de genre et forêts" (temps partiel)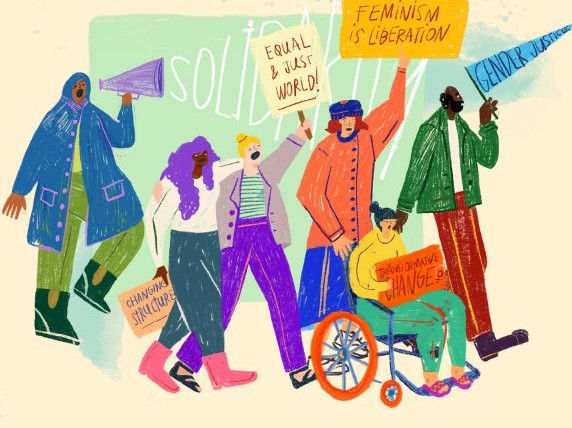 La Coalition Mondiale pour les Forêts (GFC) recherche coordinateur ou coordinatrice à temps partiel pour sa campagne sur la Justice de Genre et les Forêts. L'objectif de la campagne est de plaider pour des politiques de conservation des forêts véritablement justes et transformatrices du point de vue du genre et d'intégrer les droits des femmes et l'égalité des sexes dans toutes les autres politiques et activités de campagne de la GFC.
Continuer la lecture en anglais…
Position: Campaign coordinator for Gender Justice and Forests
Part-time position, initially on a two days per week external services contract (16 hours/week), with possibility of extension if additional resources are found.
Duration: June 15 until December 31, 2022 with possibility of extension
Remuneration: 260 Euro per 8-hour day.
Location: Remote. Access to a fast and reliable internet connection is required. Our main office is located in Utrecht, the Netherlands.
Deadline to apply: 31 May 2022
Key tasks and responsibilities:
Coordinate and oversee the implementation of the Gender Justice and Forests campaign including associated work:

Develop and implement annual campaign workplans in consultation with the campaign's Steering Committee and working group.

Build and maintain good and productive relationships with GFC's member groups that participate in the campaign including by supporting the Steering Committee.

Develop and implement annual campaign workplans in consultation with the campaign's steering committee and the campaign working group and arrange at least two strategy calls per year to ensure monitoring of compliance with workplans, member engagement, research and policy analysis, and provide general coordination support to the campaign working group and team.

Track relevant international and regional policy developments relevant to forests and gender justice, and keep team members and campaign working group members informed.

Work with team members, including cross-campaign allies, in the development and implementation of international advocacy campaign activities at international policy processes, in close coordination with other GFC campaigners involved in these processes. This includes research and contributing to policy briefings and other advocacy materials, active participation in networks of like-minded movements and organizations, participation in international meetings and direct advocacy work.

Collaborate with GFC's communications team in the production and dissemination of communication materials, attending team calls, addressing language justice needs, contributing to the website, and providing overall support to get relevant messages out.

Liaise, build and maintain relationships with strategic networks and other relevant stakeholders as necessary for the advancement of campaign objectives.

Organize campaign-related events like webinars, international strategy meetings, skill-sharing workshops and dialogues, including the production of relevant materials.

Actively engage in fundraising for the campaign, including donor prospecting, donor networking, writing fundraising applications and concept notes.      

Oversee and manage campaign budget and different donor lines.

Attend monthly Advisory Council and communications team calls and give updates on the campaign during these calls, including on strategic decisions that need to be made in consultation with the Advisory Council.

Support the recruitment process of possible new campaign team members, including drafting vacancies and leading onboarding processes.

Provide support to campaign team members in the fields of team care and human resources management, review team members' work plans and ensure an equitable division of tasks between campaign team members.

Assist with the offboarding process when a campaign team member leaves the organization.

Coordinate, prepare and finalize reports and other planning, monitoring, evaluation and learning (PMEL) tasks as directed.
Main requirements:
Self-starter able to grasp complex environmental policy issues 

Proven ability to coordinate complicated programs and campaigns

Self-motivated and organised, with strong communication skills

Proven affinity with working for a multicultural coalition of NGOs and IPOs

Good working knowledge of the drivers of deforestation, women's rights, gender transformative policies and human rights in general

Strong understanding of campaign strategies, project management and PMEL

Willingness to learn and engage in international advocacy work in the fields of gender justice related to biodiversity, climate change, Indigenous rights and community conservation, and willingness to travel

Professional, creative, capable of working both independently and as part of a team

Ability to self-manage workload and time management skills, in particular the ability to plan, organize and prioritize multiple projects and respect tight deadlines

Fundraising experience is a plus

Budget management skills

Fluency in English; skills in other major languages such as Spanish, French, or Russian are an advantage

Excellent writing skills.
To apply, please send a copy of your CV and a services offer to gfc@globalforestcoalition.org with a copy to megan@globalforestcoalition.org before 31 May 2022.
We particularly encourage applications from people with an Indigenous background and/or people who are involved (part-time or as volunteers) in GFC member groups. We strive for gender and regional diversity in our team. For more information about our organization and campaigns, please visit globalforestcoalition.org.