Vacancy: Finance and Administration Officer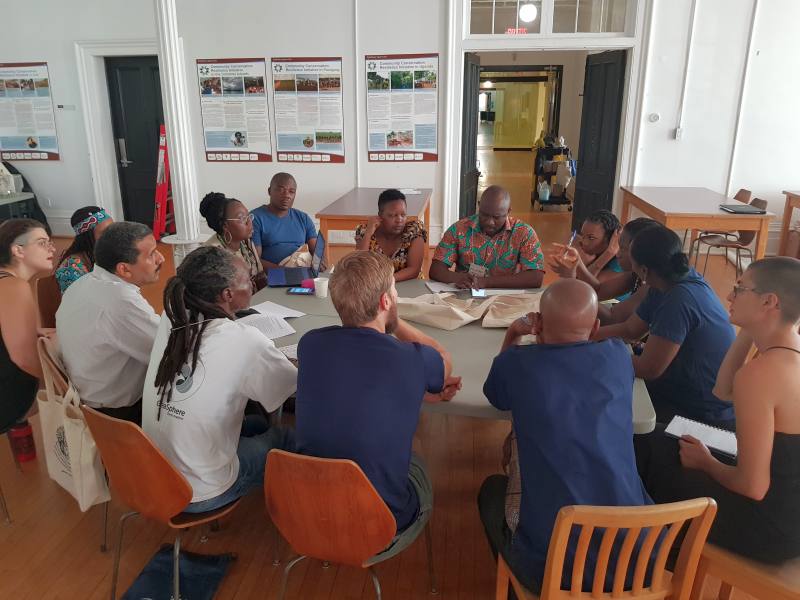 The Global Forest Coalition is seeking a part-time (16-24 hours) experienced and enthusiastic Finance and Administration Officer. The Global Forest Coalition is worldwide coalition of currently 99 Indigenous Peoples' Organizations (IPOs) and Non-Governmental Organizations (NGOs) from 64 different countries that strives for rights-based, socially just and effective forest conservation and restoration policies.
The Coalition is actively involved in international negotiations related to forests. It has a decentralized structure with free-lance and permanent staff working from amongst others Paraguay, Colombia, the Netherlands, Bolivia, Portugal, and India. The Finance and Administration Officer will be based at our small office in Amsterdam, with the opportunity to also work from home.
The job
Manage the complete financial administration and payment procedure. Administrative duties include developing and maintaining administrative systems and issuing, processing, scanning and checking invoices and receipts
Ensure General Ledger postings, receipts, banks and journal entries are properly posted in a timely basis
Supporting the preparation of reports for a variety of donors in line with different reporting requirements
Supporting year-end close reporting and annual audit and assistance of external accountants with the annual audit of the financial statements of the organization and occasional project audits
Liaising with banks for all finance matters
Office management
Provide administrative information and support to other staff members with reimbursements, expense claims, invoices and financial transactions, acting as a key point of contact
Occasional assistance with fundraising and liaison with, especially, potential Dutch partner organisations and funders
The skills
Strong understanding of basic book-keeping and ability to work with web-based accounting programs (such as Exact)
Good knowledge of MS Excel
Self-motivated, accurate and organised
Able to work independently and in a decentralized and primarily virtual organization
Good communication skills and capacity to work primarily with email and other web-based communication tools including Skype and GotoMeeting
Fluency in Dutch and good knowledge of English. Knowledge of basic Spanish, Russian and/or French is an advantage
Ability to work in a highly multicultural environment with different cultures, languages and time zones
Commitment to the values of Global Forest Coalition and general affinity with sustainable development, human rights and forest conservation
Experience with non-profit organizations is an advantage
Qualified candidates are invited to send their CV and a letter of motivation before 13 February 2019 to: jeanette.sequeira@globalforestcoalition.org. Interviews will take place between 1 and 15 March 2019. Preferred starting date is 1 April 2019, or as soon as possible thereafter.