Forest Cover 49: Meat as Driver of Deforestation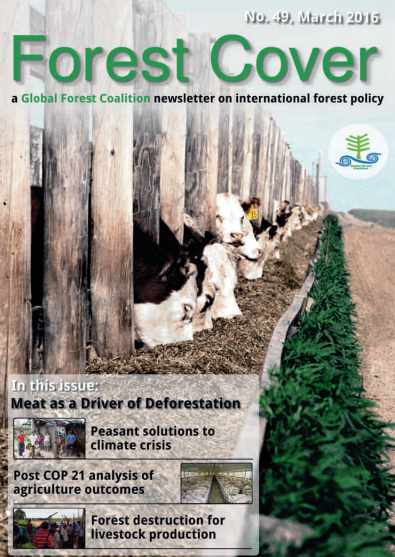 In this edition we look at meat as a driver of deforestation, including the way in which livestock production leads to forest destruction, and how peasant farming can help to resolve the climate crisis. We also analyse the agriculture outcomes from UNFCCC's climate change negotiations in Paris last December.
You can download the print version (also available in Russian) or read the articles individually on our website here. We hope you enjoy Forest Cover 49!
Readers can subscribe to Forest Cover, by writing to GFC@globalforestcoalition.org or visit this page here.